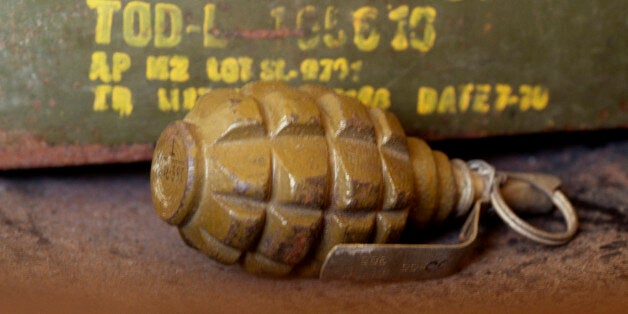 BELGRADE, March 17 (Reuters) - The Serbian government asked people on Tuesday not to dispose of hand grenades and other munitions in the garbage, hoping to minimize accidents as it imposes tighter controls over privately held weapons.
Hundreds of thousands of unregistered arms, many stashed away after the wars in the former-Yugoslavia in the 1990s, are estimated to be at large in the country with a population of 7.3 million. That is in addition to over 1 million registered weapons.
Parliament passed a law last month setting strict conditions for owning firearms, including medical and psychiatric checks, following a surge in gun-related crime.
People can hand weapons into the police under an amnesty that runs until June 4, or face up to five years in jail for illegal possession. But, fearing people will just dump their weapons, the Interior Ministry issued a plea on Tuesday:
"The ministry ... appeals on citizens not to dispose of hand grenades and explosive ordnance in garbage containers and such places ... they should instead call the nearest police station and officers will arrive as soon as possible to take the ordnance away," it said.
A police official told Reuters: "We have no clear idea how many pieces are kept illegally. Estimates vary anywhere between 200,000 and 900,000, so the more we can get through an amnesty, the better." (Reporting by Aleksandar Vasovic; Editing by Robin Pomeroy)

Related
Popular in the Community