Serena Williams defeated her older sister, Venus, in three sets in the U.S. Open quarterfinals on Tuesday.
The final score was 6-3, 1-6, 6-3. Serena, 33, will advance to the tournament's semifinals, where she will face Roberta Vinci of Italy. She is now just two victories away from becoming the first tennis player -- male or female -- to win all four major annual tennis tournaments in the same year since 1988, when Steffi Graf achieved the feat.
Serena, the No. 1 women's player in the world and a three-time defending champion of the women's U.S. Open, won the game at Arthur Ashe Stadium in New York City. The stadium was dotted with celebrities for the hugely anticipated match, including Oprah Winfrey, Kim Kardashian and even Donald Trump.
Serena was nearly perfect in the first set but started to get tight in the second, during which she committed three double faults, before closing it out during the third set. She is now 8-5 against her 35-year-old sister at the major tournaments.
"It's a really great moment," Serena said after the game. "She's the toughest player I've ever played in my life and the best person I know, so it's going against your best friend and at the same time going against the greatest competitor for me in women's tennis."
Tuesday's game was the 27th match between the two sisters over the course of their careers, and Serena now holds a 16-11 lead in those matches. The sisters first competed against one another professionally all the way back in 1998, at the Australian Open.
The Associated Press contributed to this report.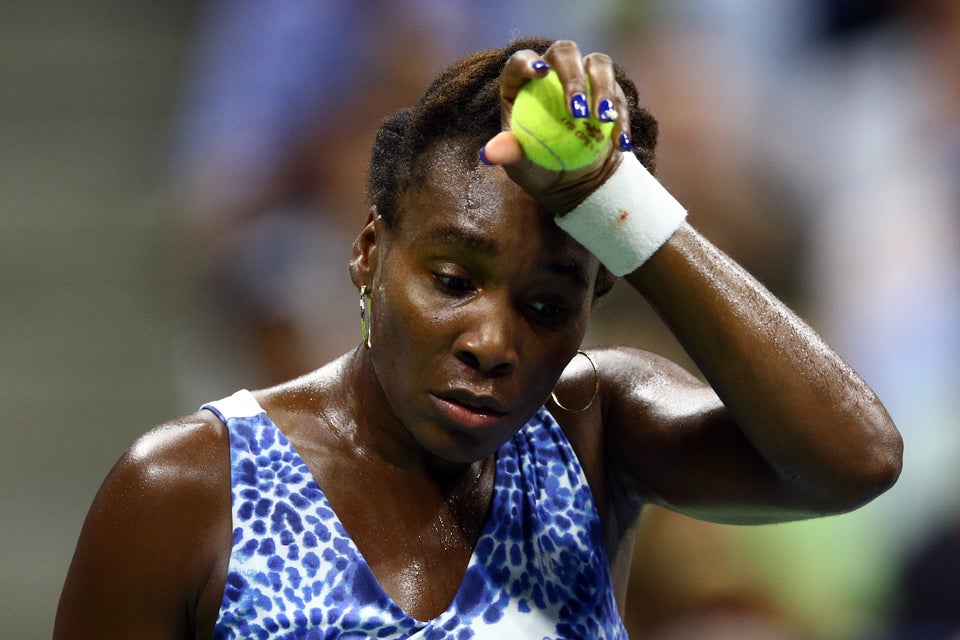 U.S. Open Quarterfinals: Serena vs. Venus Williams
Popular in the Community