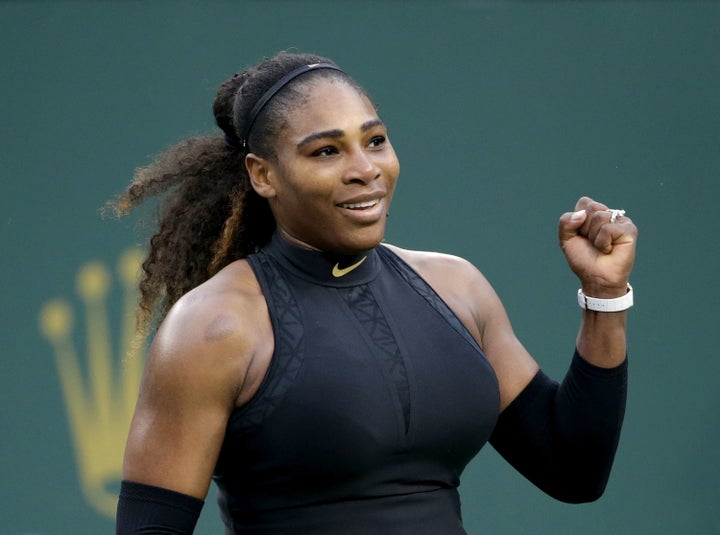 But motherhood far outweighs her work schedule when it comes to stress ― something she said she never anticipated until her daughter, Alexis Olympia, was born in September last year.
"Oh, the anxiety is unreal! She's like the bubble boy, I never want her to leave the house. ... It's incredible, the anxiety I feel," Williams told HuffPost. "There are times I've walked in on her and stuck my finger under her nose to make sure she's breathing. I still do it. I wanted to do it yesterday. It's like, 'Serena, she's OK. Stop.'"
The Rocky Beginning Of Motherhood
Williams had to contend with anxiety before Alexis even made her arrival. In February, she revealed that she had experienced complications during her daughter's delivery. Williams' heart rated plummeted during contractions, which led to an emergency cesarean section ― something that panicked her.
"I remember thinking, 'OK, that's not what I wanted and now I'm going to have this scar that I'm going to live with for the rest of my life, but OK, let's do it,'" she said. (Williams recently partnered with Neodyne Biosciences to raise awareness about its Embrace Active Scar Defense, a therapy system she used to help heal her incision and scar after the surgery.)
"Just because we aren't doctors doesn't mean we don't know our bodies."
The moments after Alexis was born were blissful for the new mother, but they didn't last long. Williams started experiencing shortness of breath during her recovery. Because she'd had blood clots in the past and she hadn't taken blood thinners for her C-section, she suspected something serious was occurring. She alerted her nurse, who at first just thought Williams was confused from her pain medication. Williams pushed back, and eventually doctors discovered several small blood clots in her lungs.
The clots led to intense coughing spells, which caused her C-section wound to re-open. She was taken back into surgery, where doctors found that blood had collected in her abdomen as a result of complications from the C-section. Another operation was needed to resolve that problem and prevent more clots from moving into her lungs.
Thankfully she's mended now, but Williams said she hopes her experience encourages others to be their own health advocates.
"Speak out. Sometimes you're not being heard, but speak out again ― speak out louder ― and continue to try," she said. "Just because we aren't doctors doesn't mean we don't know our bodies. For me, I told the doctor I knew something was wrong. They did listen to me, and I was fortunate enough to have a great doctor, but not everyone has that."
Smashing Doubt On And Off The Court
Paparazzi, pacifiers and performance demands can take a toll on anyone's mental health, and Williams said she remains as calm as she can in the face of it all. Her decades of managing pressure on the tennis court affect how she deals with it in her personal life, particularly when it comes to decision making.
"When something comes up, I also think of 20 different ways to solve it … and I think it's because on the tennis court, when you go for a shot, you have 0.2 seconds to decide if you want to go to the left, the right, the middle or how you're going to counteract the shot if it's a difficult ball," she said.
"I think that has trained my mind to make decisions quickly and make the best decision I can in the moment with all the pressure," she continued. "You have to remain calm."
"Don't be afraid of the word no. It doesn't mean it's a bad result. It just means try again."
Williams said her best advice to women experiencing self-doubt is to push past the limits they put on themselves. It's wisdom that seems to have worked for the tennis star as she's faced challenges in her career, her personal life and even the delivery room.
"Don't be afraid of the word no. It doesn't mean it's a bad result. It just means try again," Williams said. "You can't be afraid to ask, because if you don't, no one else is. ... If you just go out there and not be afraid of the negative result, you'll be surprised. You may get a positive result."
Related
Before You Go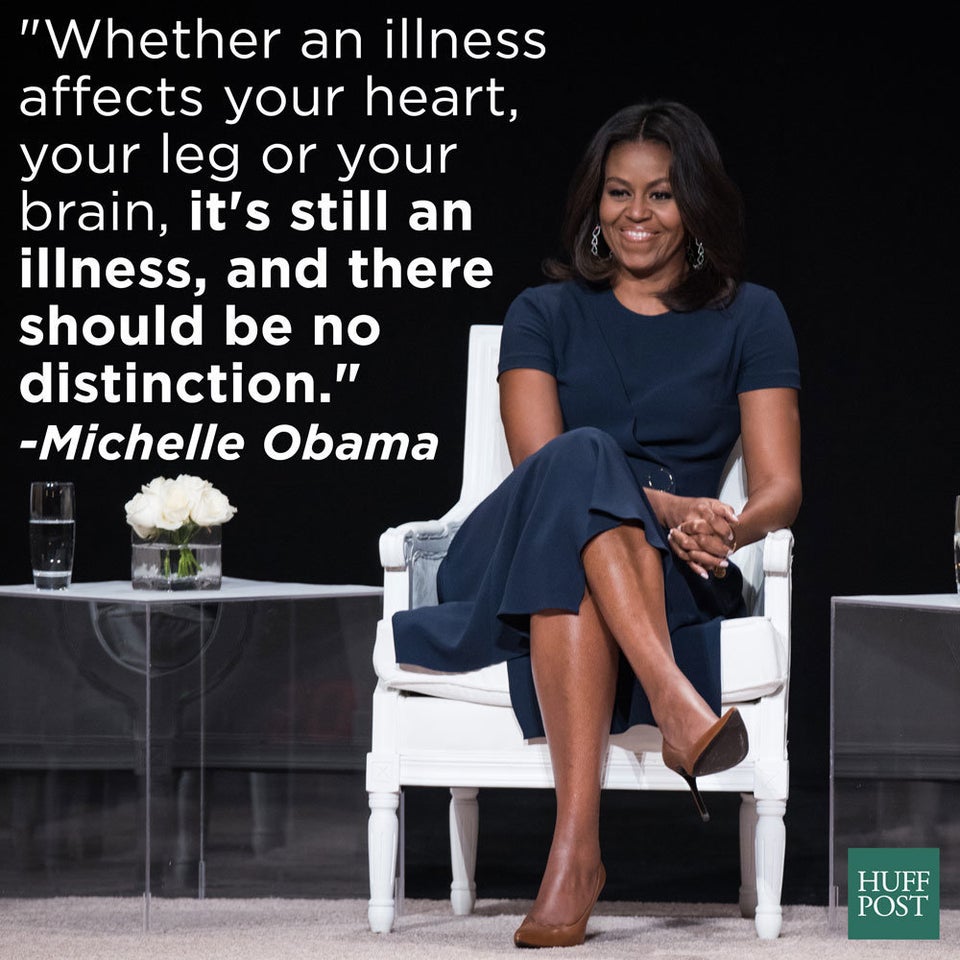 Celebrities On The Importance Of Mental Health