Did anyone doubt this was going to be epic?
Serena Williams held her baby shower on Saturday and the 1950s theme was absolutely amazing. Her friends, who include celebrities like Ciara and LaLa Anthony, along with sister Venus Williams came to the party looking like they just came from the set of "Grease."
This is true squad goals.
Serena Williams showed off her baby bump with a bright yellow poodle skirt, and photos were taken in front of a vintage red truck and a jukebox to really give the event that "Rydell High" vibe.
And because nothing Williams does is ever half-baked, the party was beyond detailed. The girls hung out at the "Baby O Diner," a play off the name of her child's father, Alex Ohanian.
They even had the perfect hashtag for the shower, #ShakeRattleAndRoll2017.
Everyone managed to look fabulous and a lot of future mommies are probably inspired have similar throwback-themed showers.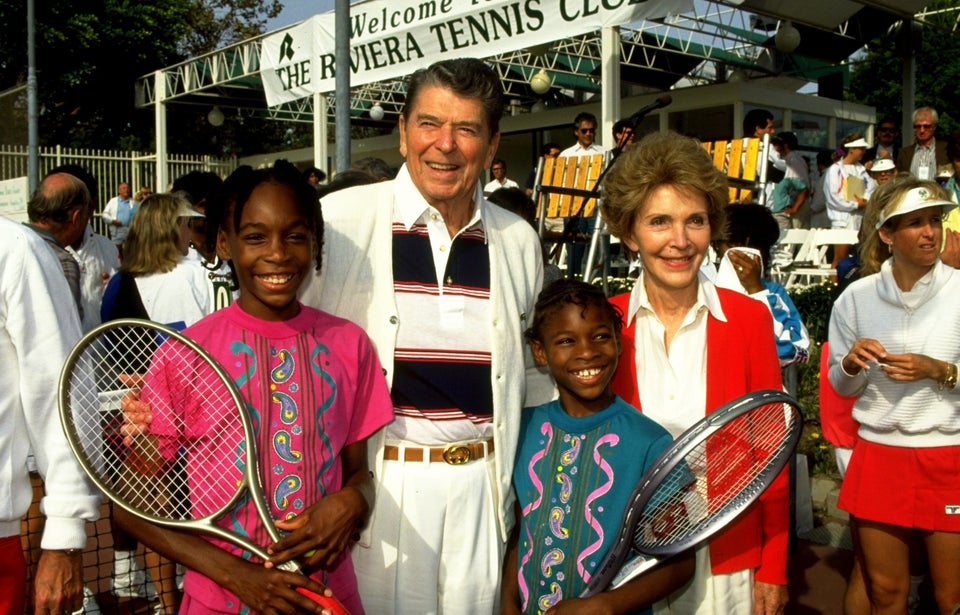 Serena Williams' Style Evolution