Commercials starring athletes tend to be polished and flashy, focusing on the glory of the sportsperson featured. But in this poignant new ad with Serena Williams, we're reminded of the darker side of athletic success: the physical challenges, emotional struggles and discouragement from all the haters that athletes sometimes have to overcome on their journeys to greatness.
The stirring ad, created for Beats by Dre, shows clips from Williams' long tennis career: shots of her crying out in agony after falling on the court, footage of her celebrating after hard-fought victories, an image of her smashing her racket in utter frustration.
"The world knows Serena's story," says a caption that accompanies the ad. "It's one that reads: adversity, doubts, haters, health obstacles, criticisms, comebacks and victories. This story is a window into Serena's soul ... a window's glimpse inside Serena Williams' life as she continually pushes past adversity and naysayers ... inspiring our generation to 'RISE UP' a thousand times again."
In an interview with The Huffington Post in June, Williams opened up about some of the challenges she's faced as a female athlete and public figure.
"It wasn't very easy -- growing up. Venus was like a model. I was thicker," she said. "Most women athletes are pretty thin. I didn't really know how to deal with it. I had to come to terms ... with loving myself. I had to find different role models. But my body type is in style now, so I'm loving it!"
Williams has won 21 Grand Slam titles, and is eyeing another. If she clinches a 22nd, Williams will tie Steffi Graf's record for the most Major wins by any tennis player, male or female, in the Open era.
Watch Williams' Beats ad in the video above. The commercial has been watched more than 8 million times on YouTube to date.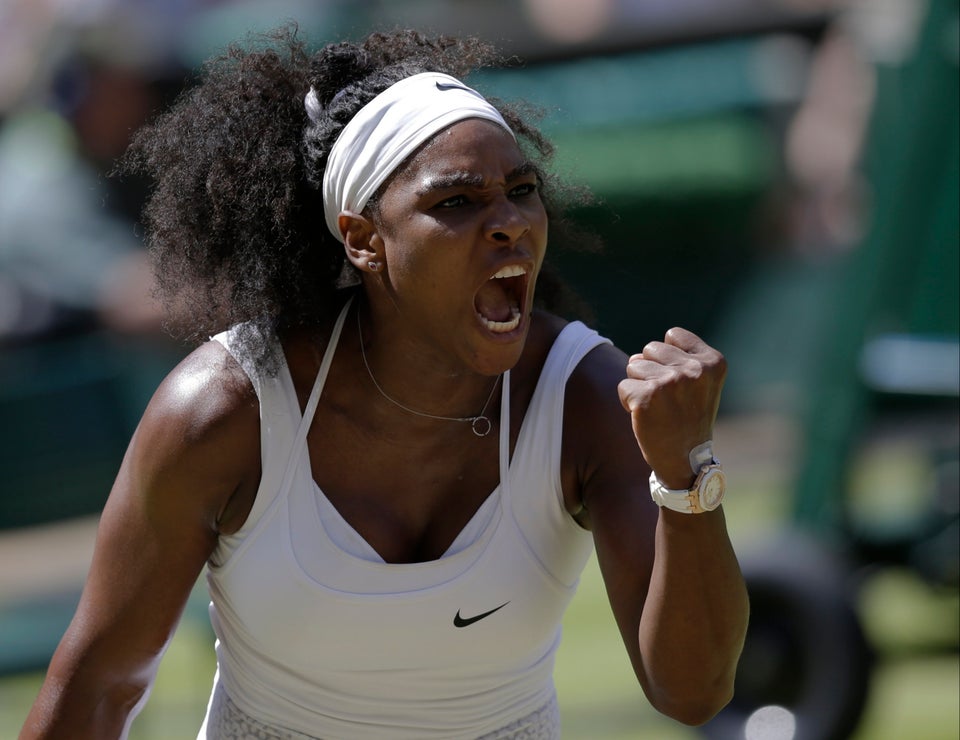 Serena Williams wins 2015 Wimbledon ladies final
Popular in the Community