While her peers have been fainting, vomiting and even hallucinating during the early rounds of the Australian Open, Serena Williams has seemed to keep her cool amid the scorching heat. With temperatures in Melbourne again topping 100 degrees Fahrenheit on Wednesday, the world's No. 1 female tennis player even took the court before her second-round match sporting a pink Nike blazer. Hot or not, it was business time.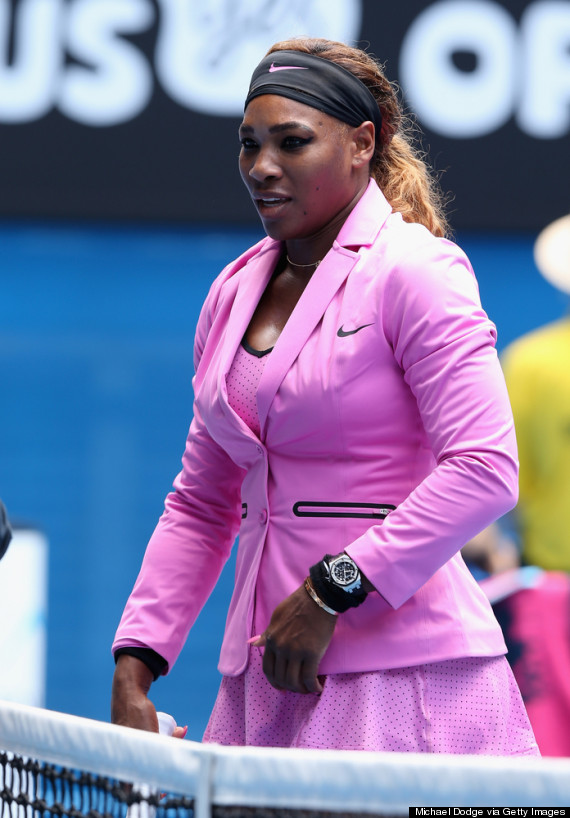 By wearing the fitted, long-sleeved jacket despite the temperatures, Williams may have been signaling that not even the extreme weather conditions could get her off her game or even force her to alter her pre-match attire. While the significance of the blazer is up for debate, there was nothing ambiguous about Williams' performance. She rolled over unseeded Vesna Dolonc 6-1, 6-2 in just 63 minutes to advance to the third round. The win was Williams' 60th at the Australian Open, tying Margaret Court for most all time.
Speaking with Mary Joe Fernandez of ESPN after her milestone win, Williams credited her years of training in Florida with preparing her for the weather in Australia. Revealing that she is actually aware of the heat, Williams also shared some of the strategic alterations she makes in such conditions.
''I just try to hit a bunch of aces and a bunch of winners -- that's all you can do because it's too hot to get into long rallies,'' she said.
Good plan. Better blazer.
Related
Before You Go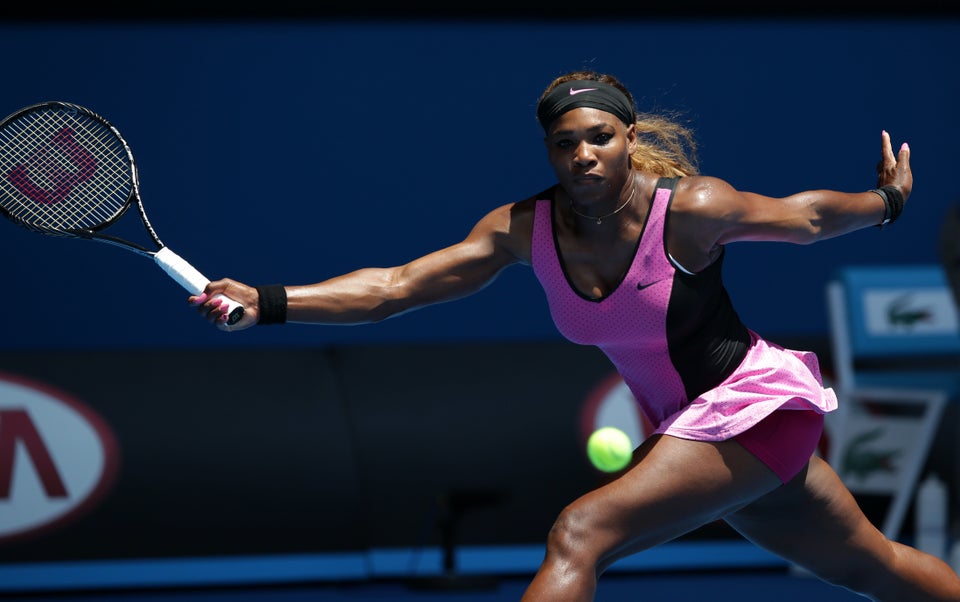 PHOTOS: Serena At The Australian Open
Popular in the Community