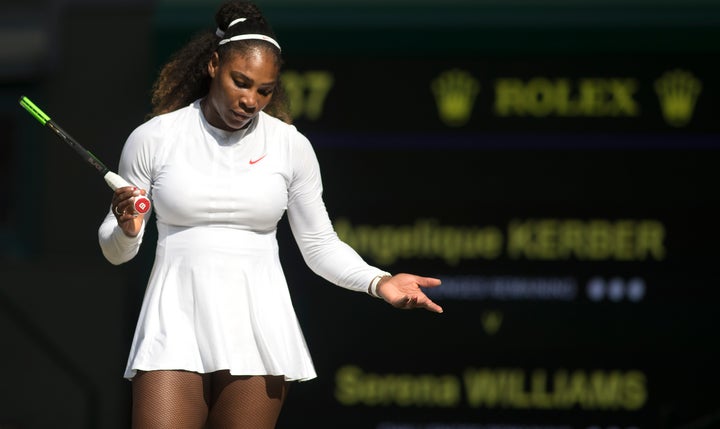 Serena Williams is not holding back about why she thinks she's tested for doping more than any other top male or female tennis players. 
"It's that time of the day to get 'randomly' drug tested and only test Serena," the star athlete tweeted Tuesday night. "Out of all the players it's been proven I'm the one getting tested the most. Discrimination? I think so."
She added that at least she'll be "keeping the sport clean."
The issue that Williams is drug tested more than other elite tennis players came to light last month when Deadspin did a deep dive into how often Williams is tested for doping.
The sports outlet found that the tennis icon has been tested five times this year (as of June) ― more than double the number of tests for other top American female tennis players. Deadspin found that Williams also has been tested more than any of the top five American male players this year. 
Williams commented on the Deadspin article earlier this month during a press conference before a match for Wimbledon. 
"I never knew that I was tested so much more than everyone else. Until I read that article, I didn't realize it was such a discrepancy with me. ... It would be impossible for me to not feel some kind of way about that," Williams said. 
"Tennis has given me so much. It's such an amazing sport. I feel like equality, that's all I've been preaching, it's all about equality," she continued. "If that's testing everyone five times, let's do it. Let's be a part of it. It's just about being equal and not centering one person out. Just due to the numbers, it looks like I'm being pushed out. Just test everyone equally."
Serena Williams is a member of a board of advisers to Oath, HuffPost's parent company.
REAL LIFE. REAL NEWS. REAL VOICES.
Help us tell more of the stories that matter from voices that too often remain unheard.