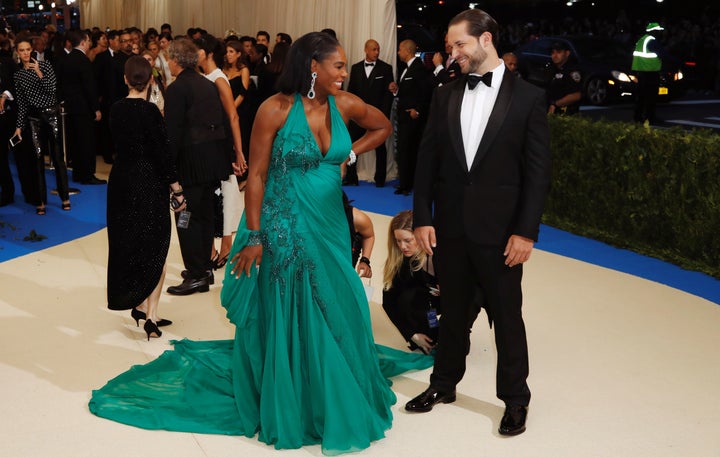 Serena Williams wants to clear up all the "It's a girl!" rumors surrounding her pregnancy.
"She's going to call me 'favorite aunt.' We all like 'baby V, baby Lyn, baby Isha'. We all want the baby to be named after us," Venus told Eurosport, referring to the names of the Williams sisters.
On Thursday, the mom-to-be posted a note on Instagram and Twitter to clarify her sister's comments and use of the pronoun 'she.'
"I think the surprise of knowing what you are going to have on that very special day you give birth is prob the best surprise you can ever have," Serena wrote, adding that she's been joking with her sisters about naming the baby after them, so the female pronoun became kind of default.
"I did not grow up with brothers, only sisters and we all say `she' more than 'he,''' she explained in the note. That said, she noted that she sometimes uses "he" when joking about naming the baby after her father or her fiancé (Reddit co-founder, Alexis Ohanian).
This past weekend, she and Ohanian shared photos from their babymoon in Monaco and the South of France
Clearly, they're living in pre-baby bliss!