The 5-foot-9-inch, 155-pound beauty is the official covergirl of Essence magazine's July 2013 "Body Issue," proving you don't have to be a size two to look fabulous in next to nothing. Donning a radiant smile and striking a pose in a blue ombré swimsuit by Carmen Marc Valvo, Serena exudes the type of confidence we can all aspire to.
PHOTO: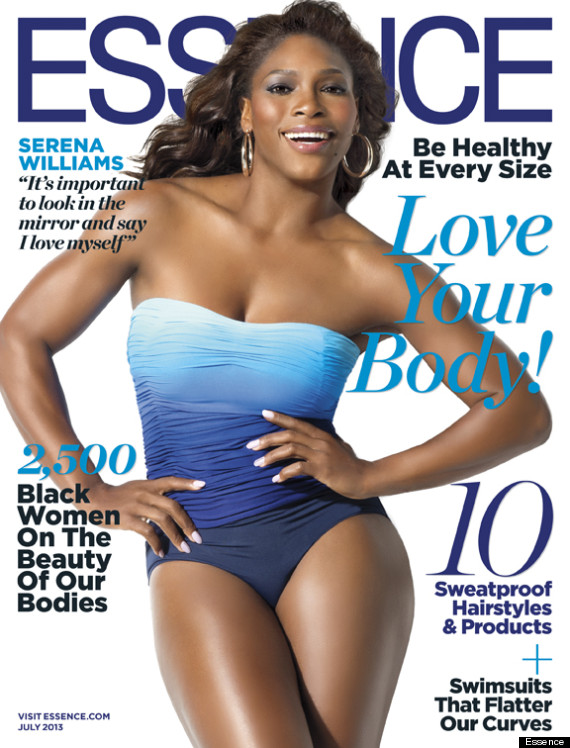 In the issue, which she guest edited, the 31-year-old star dives into issues that range from self-esteem and aging to maintaining her health and embracing her famous curves. In fact, curvy women are having a major moment--much to Serena's (and our) delight.
"It can be a bit weird," she admits. "Before it was, 'Serena has a big butt,' and that was all," Serena told Essence. "Now there are way more people who feel comfortable with themselves and they're saying, 'I'm a woman, and this is what I look like.' I always say, 'We're popular now! We're finally in style!' "
Being on trend was the furthest thing from Serena's mind two years after suffering from a pulmonary embolism. However, she battled back to pick up a some titles, a few Olympic gold medals and reclaim her spot as the #1 female tennis player in the world.
And the way Serena sees it, she has no plans of slowing down.
"I feel lighter, I feel healthier, and even though I'm 31—which really isn't old, but for an athlete, particularly a tennis player, it's old—I promise you, my body has never felt better. Considering how much I've played and how much I've done, I feel fine. I'm strong..."

To read more of Serena's interview pick up Essence's "Body Issue," which hits newsstands June 7th. And make sure to take a look at the slideshow below for a few tips from Serena on her shopping strategy, her go-to hairstyle when working out and the exercises she recommends for non-athletes to get fit for bikini season.

Before You Go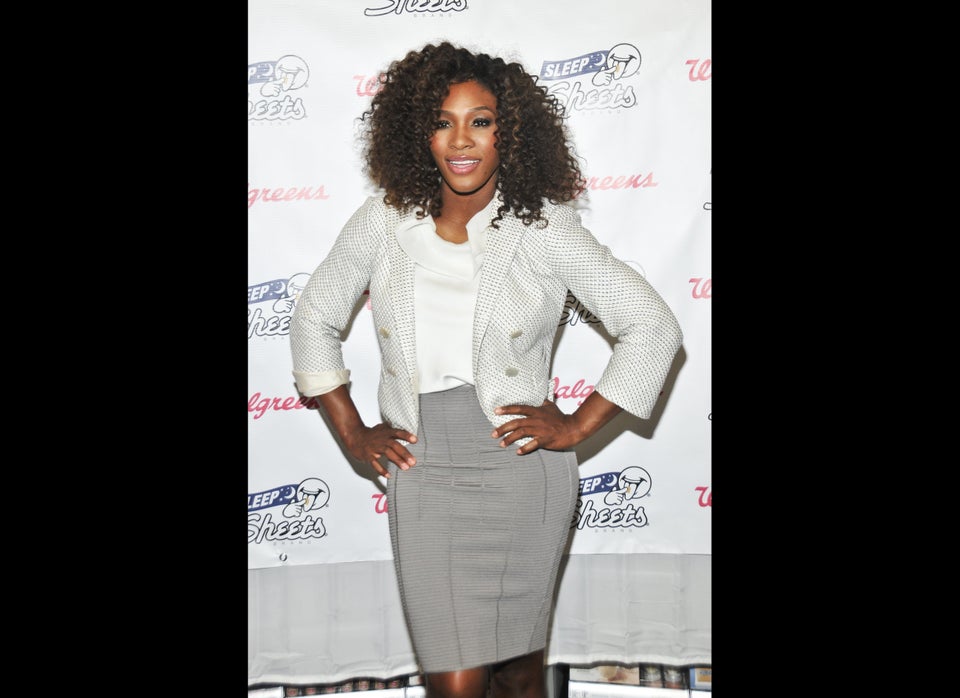 Serena Williams' Tips & Tricks
Popular in the Community