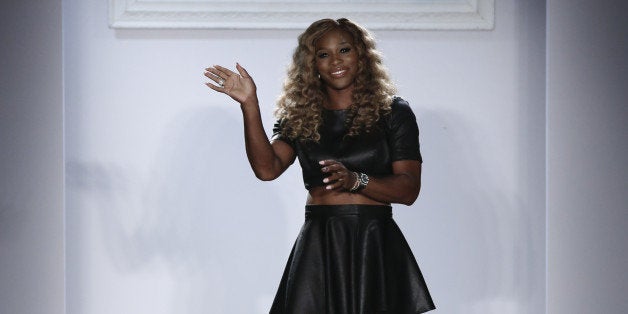 There's a lot of drama associated with Sports Illustrated magazine's choice of their sportsperson of the year. I remember being excited, as young jogger, to see Mary Decker win in 1983 (and Edwin Moses to share the honor next year). I never expected that it would take until this year for a woman to win the SI honor in her own right.
Then I learned that a number of fans and media outlets like Fox Sports strongly disagree with the selection. They wanted American Pharoah, the first Triple Crown winner since 1978, to be the winner of the Sports Illustrated award. The horse even won an online fan poll. But SI shouldn't be faulted for making a great pick in tennis star Serena Williams, a much better choice than a horse.
We can employ math to figure out who had a better year. American Pharoah won an impressive nine of eleven races, for an 84 percent success rate. However, it pales somewhat in comparison to the 53 of 56 wins in matches that Serena Williams achieved, for a 94 percent victory rate.
American Pharoah backers cite that the horse (and jockey) had to compete with several other horses, while Williams supporters can point out that her matches are much longer than a race.
We'll never know if Williams and American Pharoah faced inferior competition. But when we consider Williams' success over her career (21 Grand Slam wins), often achieved against top rivals like her talented sister, we know it's no fluke. Williams is a proven winner, not just someone who got lucky in 2015. We can't make the same argument for American Pharoah.

Appreciating An Award
Serena Williams looked pretty excited to get the honor. It means something to her. For years she's dominated a sport, had a great year, and recognizes what the honor means. According to Juliet Spies-Gans with The Huffington Post, Williams "notched her second career Serena Slam and spent six weeks with more than double the ranking points of the No. 2 player in the world."
American Pharoah is a fast horse, but nonetheless, a horse. To borrow from one of my favorite radio hosts Colin Cowherd, when asked if a horse should win the award, he noted that if it wasn't for the jockey leading it, the horse would be in the middle of the field, munching on grass, unaware that it should be doing anything else. As a member of Dan Patrick's show yesterday noted, "does the horse even know or understand if it wins the magazine award?"
We could ask American Pharoah if it cares that it won the magazine's "achievement of the year award." But I bet a carrot would be more enticing.
If It Was a Male Athlete, Would There Even Be A Debate?
On Dan Patrick's show, it was asked "If Sports Illustrated gave the sportsperson of the year honors to Steph Curry, would we be even having this discussion? You could say the same thing for Tom Brady, Mike Trout, or Jordan Spieth.
The fact that Serena Williams is a female athlete does relegate her to a sort of second class for some. The fact that people are clamoring for a horse to be the superior athlete over an African American athlete just adds insult to injury.
John A. Tures is a professor of political science at LaGrange College in LaGrange, Ga. He can be reached at jtures@lagrange.edu.
Related
Popular in the Community