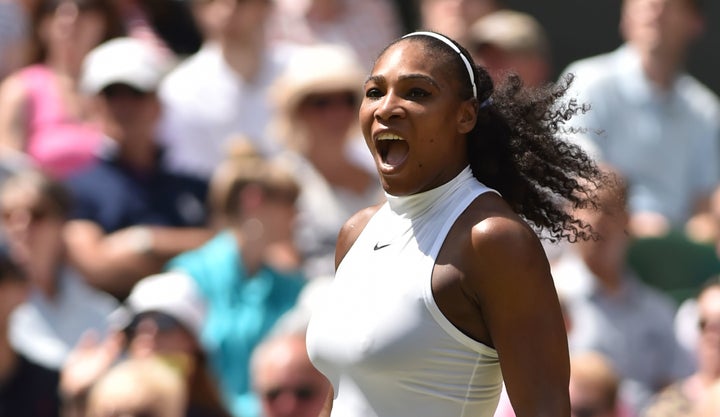 Serena Williams, she of the No. 1 tennis ranking and Grand Slam singles titles, wants to be known as one of the most dominant athletes in the history of the world. She isn't interested in being subtly undercut or indirectly diminished. And she sure as hell isn't interested in being labeled as simply a great female athlete, considering all the unspoken condescension that comes with the label.
After systematically dismantling her competition, Elena Vesnina, 6-2, 6-0 in the Wimbledon semifinal on Thursday, Williams fielded questions from reporters. She was asked about her serve. She was asked about if she thought female tennis players deserved equal pay even if their matches are shorter. ("If you happen to write a shorter article, you think you don't deserve equal pay?") Then, a reporter asked her to try to put her historic career in perspective.
"There will be talk about you going down as one of the greatest female athletes of all time. What do you think when you hear someone talk like that?" the reporter asked.
When she opened her mouth, her answer was short and quick, but decisive and telling.
"I prefer the word 'one of the greatest athletes of all time,'" she said.
Watch the press conference by clicking through to YouTube above. Williams' "one of the greatest athletes of all time" comment comes at around 1:30:00.
In a sentence, Williams politely made clear everything wrong with the way the question was phrased. For almost her entire life, the 34-year-old has been exacting her punishment on her opponents. Few have done what she has done, and by the time she's ready to retire, likely no one will have. To box her into the category of "female athletes" ― to say she is great, but just great "for a girl" ― is a dig, accidental or not, that she has every right to call out. And more so, that she should.
At another point in the press conference, Williams was asked what it meant to reach three major finals in a row. She made sure to answer respectfully, knowing that for other tennis players it would be a career highlight. But for her, a final means nothing without the victory that comes at the end of it.
"For anyone else in this whole planet, it would be a wonderful accomplishment," she said. "For me, it's not enough. But I think that's what makes me different."
She stopped, then added for emphasis: "That's what makes me Serena."
Related
Before You Go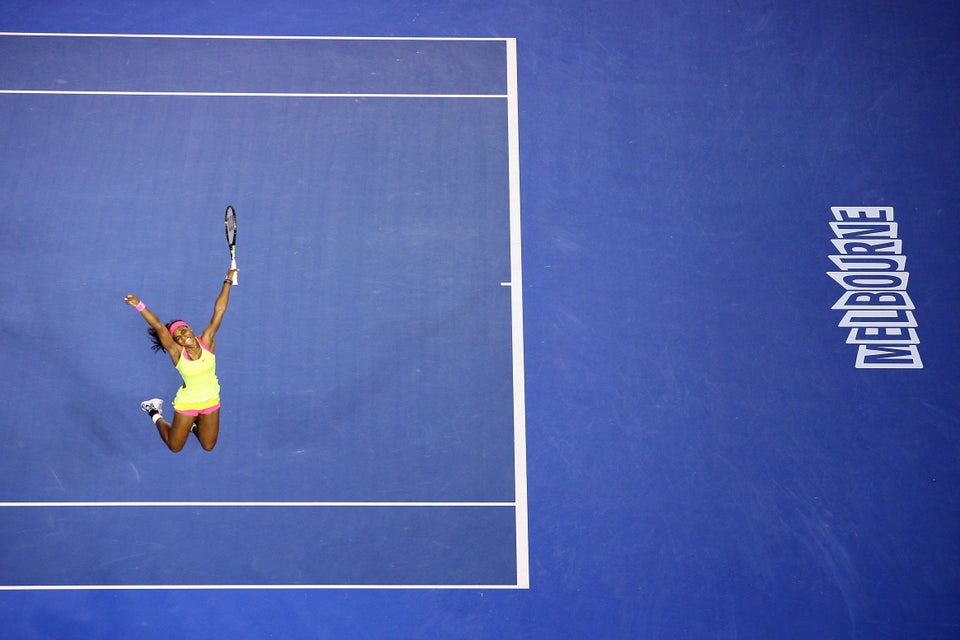 25 Photos Of Serena Williams Dominating 2015
Popular in the Community