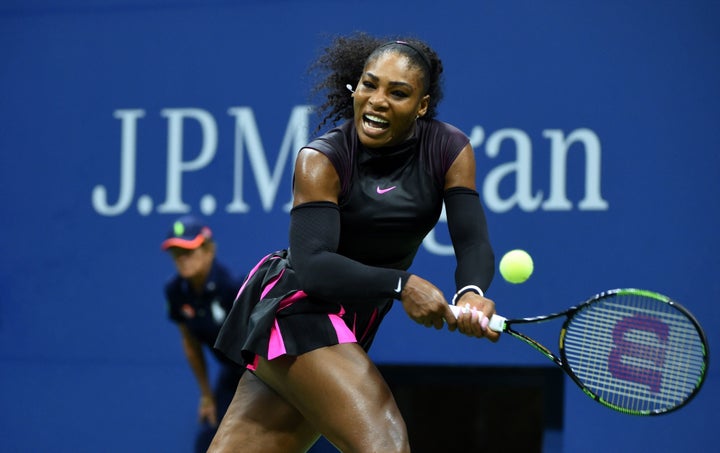 Americans now consider Serena Williams the greatest tennis player ever and the fourth greatest athlete of all time, beating out Peyton Manning, Joe Montana and LeBron James in the latter category, according to a new Harris Poll.
The poll, which surveyed several thousand people online between September 9 and September 17, 2015, was once again headlined by Michael Jordan, who grabbed the No. 1 slot, with Babe Ruth and Muhammad Ali rounding out the top three. Owning the No. 4 spot, however, was Williams, the only woman in this year's top 10 and the highest-seeded still-active athlete.
Williams was most popular among females and millennials, with women ranking her No. 2 all time and those between the ages of 18 and 35 ranking her No. 3. In the tennis category alone, she swept by Roger Federer, Pete Sampras, Arthur Ashe and sister Venus Williams en route to that top seed.
Her long list of on-court accolades hardly needs relaying, but we'll do so anyway: She's won 21 major championships, completed two "Serena Slams" and in 2015 nearly nabbed the first calendar Grand Slam -- a title at each of the four majors tournaments in the same year -- since Steffi Graf managed the feat in 1988. She won her first major title in 1999, and 17 years later she's still going. She's faced her big sister, the sport's older icons and her younger, sprier rivals -- and she has come out on top, time after time.
While the inclusion of Williams on the list is telling, it's not for any of the reasons listed above. Over the years, Williams' increasing success on the court has been mirrored at every step by increasingly vocal criticism from the press and the public. She's been overlooked for sponsorship deals because she never conformed to the cookie-cutter female tennis star persona that so many of her peers -- Maria Sharapova, Caroline Wozniacki -- embrace. She's been mocked for her body and marooned because of the color of her skin, with her cascade to the top of the tennis world partly overshadowed by a loud din of naysayers who have constantly tried to block her way. She's been told no, but, over and over again, she's forced her way through.
So, in a certain light, her placement in this public opinion poll is more meaningful than the fact that she was named Sports Illustrated's Sportsperson of the Year in December. Because while that award was chosen by the friendly folks at SI, it wasn't a measure of what the sports world actually feels about the enigma that is Serena Williams. This is.
Of course, as is true with virtually any poll, there's a certain amount of modern bias here. Williams climbed up the poll's rankings alongside fellow contemporary superstars LeBron James, Tom Brady and Peyton Manning. The greats of yesteryear -- such as Wayne Gretzky and even Tiger Woods -- necessarily took a slide down from the top slots as today's fascination with today's celebrities took precedence.
But even if she's voted out within the next decade, Williams' arrival on this list is significant, as it's about a group of people finally being able to filter out the rabble-rousing nonsense that has surrounded her for so long, and see her for what she is: a trailblazing woman, who, through immense personal effort, has been able to leave the cynics and, ultimately, a shattered record book in the dust behind her.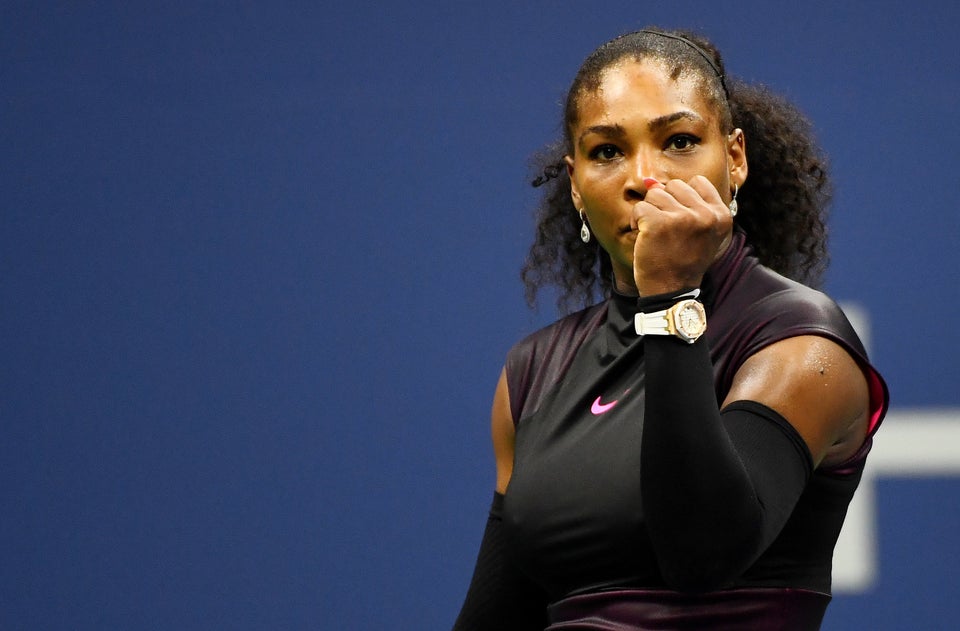 Serena WIlliams
Popular in the Community