In a new interview with the BBC, the tennis great said she'll start giving the Duchess of Sussex tips in a few months.
"I never pass on words of wisdom because I feel like, everyone, when they have a kid, especially when you just have a baby, it's so difficult to just be," the 37-year-old said. "It's just like, get through the first three months, four months and then we can talk."
When the BBC's Sally Nugent told Williams that she seemed "to have the parenting thing totally down," the tennis player responded honestly.
"I totally do not," she said. "I'm a mess."
Prior to the duchess giving birth to Archie Harrison Mountbatten-Windsor, her first child with Prince Harry, Williams actually offered up a sound piece of parenting advice in an April interview with E! News.
"Accept mistakes and don't expect to be perfect," Williams said with a smile. "We put so much pressure on ourselves."
The tennis player ― who's a global adviser to Verizon Media, HuffPost's parent company ― said she learned that advice from her own experience of giving birth to her daughter, Olympia.
"I had all of those high expectations, and then I had what I was gonna do and [how] I was gonna recover and I was gonna be great ― [but] this is a time where everything is not going to go as planned," she added.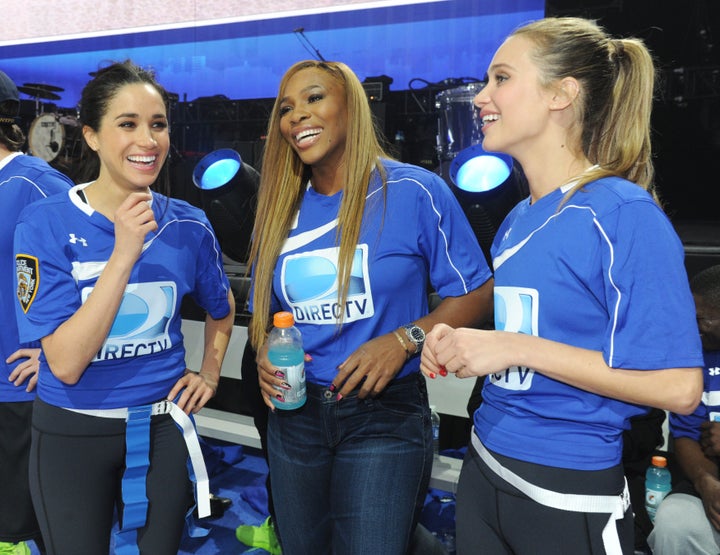 Though the duchess is currently on maternity leave, it's rumored she'll make an appearance to watch Williams at Wimbledon, just like she did last year with sister-in-law Kate Middleton.
Popular in the Community