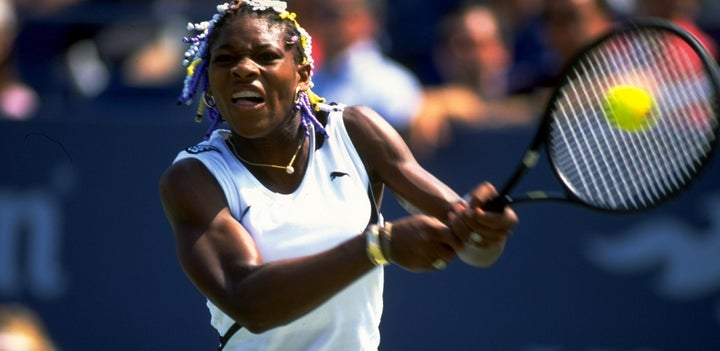 Williams shared a picture from her early days as a tennis player and talked about her devastating first professional tennis match 20 years ago. 
On her Instagram, Williams writes: 
20 years ago I played my first professional Tennis match. I was 14. I was scared. I was not prepared for the stage. But determined I went on. Butterflies consumed my stomach leaving no space for me to eat to prepare for my match. Less than an hour later I left the court devastated in defeat. A 6-1, 6-1 loss to than Annie Miller. Basically she crushed me. Not only did I look like a novice but I looked like I did not belong anywhere on the court. However born with an innate insatiable desire to never quit I knew I would return. I would come back. I could not predict that I would win 21 Grand Slam titles and be number one in the world even 20 years later, but I did predict I would never give up. And I did not. (Oh and by the way I am still going). Now I tell you this: never give up on your dreams. It may not happen when you want it to but one day your knight in shining armor (your dream) will come true if you keep going. I leave you with this. Be positive. Be kind. And above all be humble. Xxx S
One thing's for sure -- the second Serena Williams retires (don't ever retire) she's got a second career as a motivational speaker lined up. 
PHOTO GALLERY
34 Reasons Why We Love Serena Williams On Her 34th Birthday
Calling all HuffPost superfans!
Sign up for membership to become a founding member and help shape HuffPost's next chapter