All in a day's work, right?
Serena Williams shared a few behind-the-scenes photos from her New York Magazine photo shoot on Monday. Williams landed the cover of the magazine's highly anticipated fashion issue wearing a body-hugging Elizabeth and James dress, but what she wore inside the issue (and how she warmed up for the shoot) is another story.
This is how the world's top female athlete warms up for a photo shoot:
And this is how she kills her photo shoot:
Beautiful. It's an undoubtedly painful pose for some. But for Serena, it's just another day at work.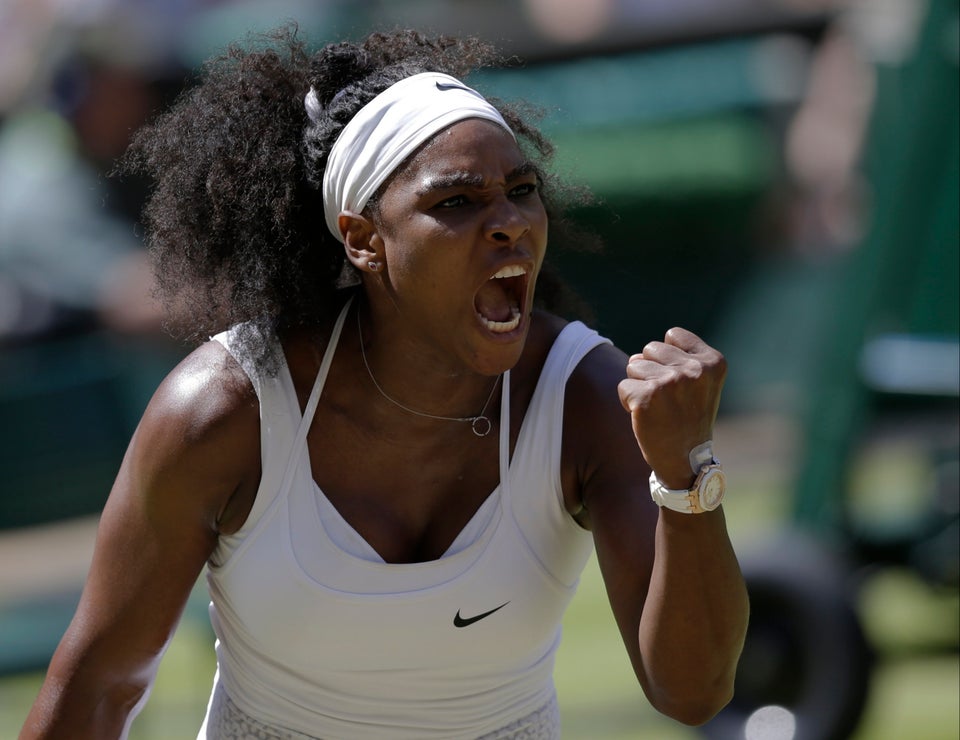 Serena Williams wins 2015 Wimbledon ladies final