The tennis legend attended the film's opening night Sunday at the TCL Chinese Theatre in Los Angeles, with her husband, Alexis Ohanian, and their 4-year-old daughter. The movie, directed by Reinaldo Marcus Green, depicts the lives of Williams and her sister Venus as they ascend to tennis superstardom under the tutelage and guidance of their father, Richard Williams, played by Will Smith.
For the occasion, Williams and Olympia rocked a sleek black-and-silver look with a matching sparkly leg detail, and Ohanian joined in the fun with a silver lapel pin on a black suit.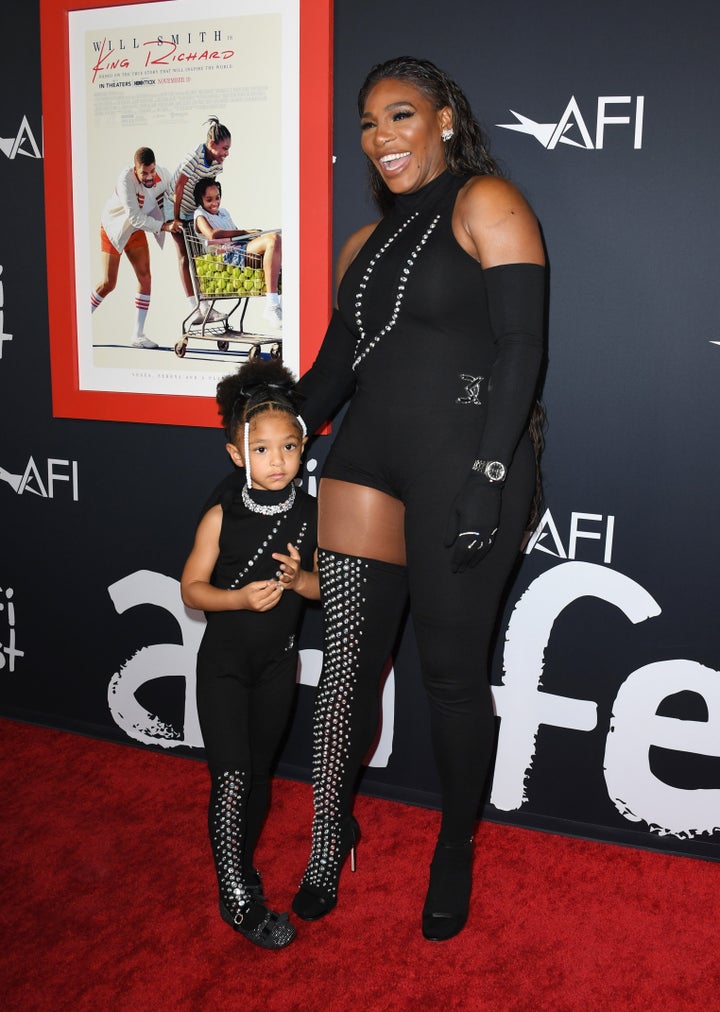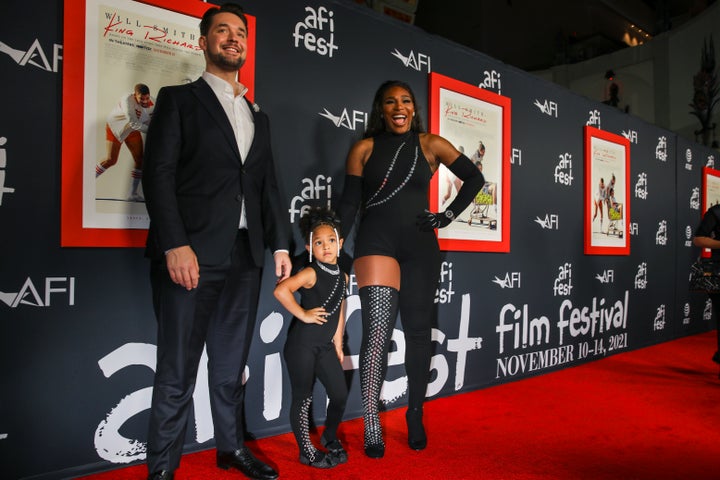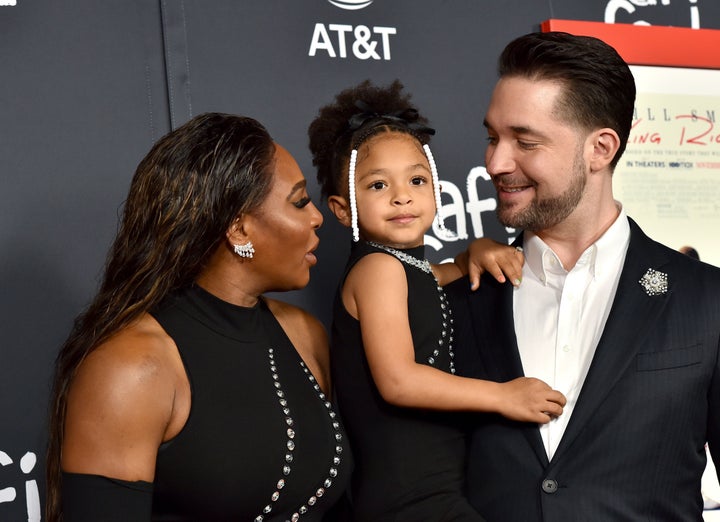 Williams told Yahoo! News her look was designed by David Koma.
"I saw this look on the runway and I was like, this is what I need to wear for the premiere," she said.
Williams said she cried watching the film, telling Yahoo! that "it's a really great story about my dad."
"You understand how we became who we are and what we do and how much we love we have with it for a passion," she said. "Seeing so many characters in the film, you know, it's really emotional. The movie is just really really amazing."