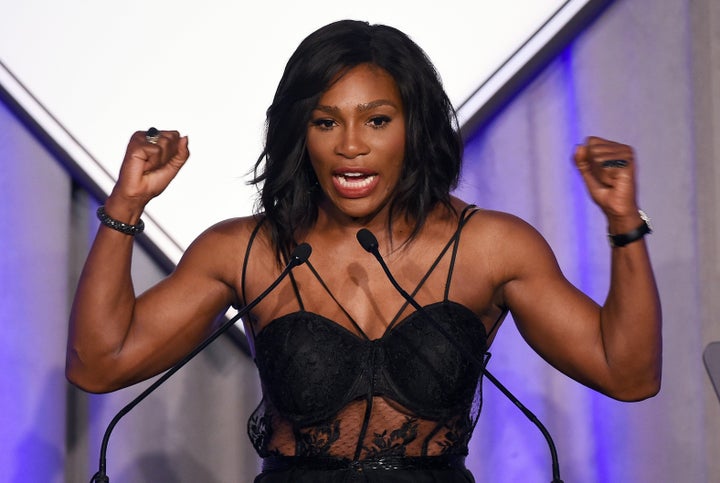 Speaking at the Sports Illustrated "Sportsperson of the Year" ceremony held in her honor on Tuesday night, Serena Williams addressed the body-shaming that she has had to face and overcome throughout her career, emphasizing just how important internal acceptance is when seeking external success.
"I've had people look down on me, put me down because I didn't look like them -- I look stronger," she said in her acceptance speech. "I've had people look past me because the color of my skin, I've had people overlook me because I was a woman, I've had critics say I [would] never win another Grand Slam when I was only at number seven -- and here I stand today with 21 Grand Slam titles, and I'm still going."
Williams continued, spending much of her time onstage addressing the difficult ride she's had and the self-confidence that has been necessary to ignore the naysayers and achieve greatness.
The trek to get to this stage and this moment of her career was not easy. "I've lived through tragedies and controversies and horses," she said, the latter being a not-so-subtle reference to the recent debate as to whether she or the Triple Crown winner American Pharoah was more deserving of the "Sportsperson of the Year" title. But now, looking back, Williams explained that each and every one of these emotional and physical hurdles, these internal and external struggles, led her to that podium in New York City on Tuesday night, making history as the first individual woman in more than three decades to earn the crown of "Sportsperson of the Year."
"For all the ladies out there, yes we can do it," she said. "My hope by winning this award [is that I] can inspire many, many, many more women … to stand right here on this podium and accept another 'Sportsperson of the Year,' so yes ladies it can be done.
"In 1984 in Compton is where I began my journey of becoming a tennis player on beaten down courts," she said. "Now 30 years later, I still have goals and still have dreams of winning, and this award actually makes me want to work harder to reach more goals."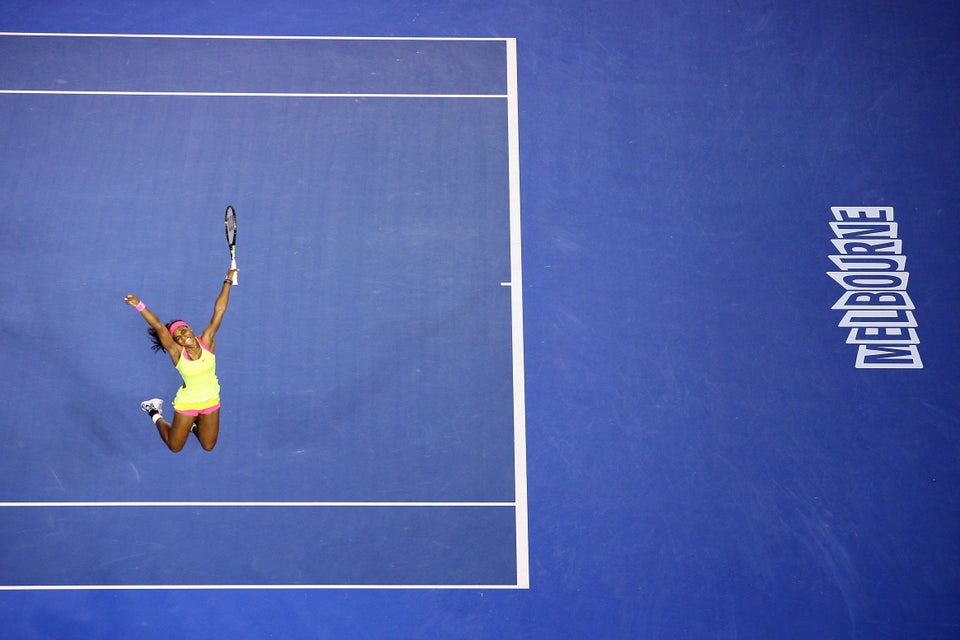 25 Photos Of Serena Williams Dominating 2015