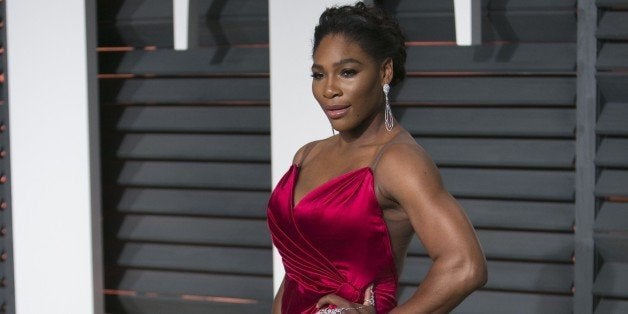 No tennis player has been more dominant or successful in the past two decades than Serena Williams, who at 33 years old shows no signs of slowing down. Her 19 career Grand Slam titles is tied for third all-time, besting greats like Billie Jean King, Martina Navratilova and Chris Evert. And, with six more, she will eclipse Margaret Court for tops in the sport's history. And yet, while Williams remains aware of her attack on the record books, she doesn't focus everything on it.
In a recent interview with The Huffington Post, she discussed her love of fashion, what motivates her to keep winning and her post-career interest -- which may surprise even the most ardent Serena supporters. (It should be noted that HuffPost was asked directly not to inquire about Williams and Indian Wells.)
Aside from your on-court success, you have gotten involved with several other projects as well. What are some of the things you find yourself gravitating toward away from tennis?
Well I've always been known as someone who does a lot of things. I have a passion for dancing, passion for … everything. I'm studying pre-med right now. I'm a little bit overwhelmed, I had a midterm last night. That was a big challenge for me, and something different that normally I wouldn't necessarily do.
Tell me about the pre-med, that's really cool. How did that happen for you?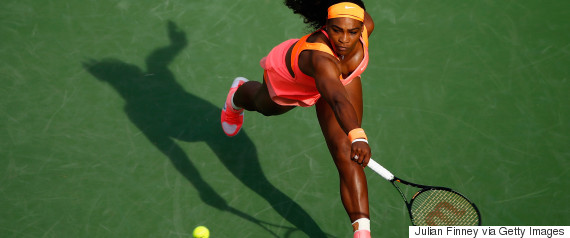 I just wanted to do something different and I wanted to challenge myself. Being in tennis, I learned so much about my body and injuries, so for me it's such an easy switch. I'm just figuring it out and learning about myself and about my body.
Is that something you would want to pursue with medicine following your career?
I probably would. I kind of have to see, I'm not really sure yet. I probably would.
I was reading something, Serena, where you said you were at a point in your career where you didn't need to prove anything. How do you stay so motivated on the court?
Well I stay motivated by just setting different goals for myself, getting different opportunities for myself, every year. At the end of the year I think of what I want to do for next year. And that's fun, they're fun goals. It's fun to see if you can reach those goals, if you can push yourself and kind of challenge yourself to reach those goals. And also just living in the moment and living for now.
I feel like athletes, or people in general, just get so caught up in what we're trying to do next, and maybe sometimes forget about the present as a result. So how does that relate for you?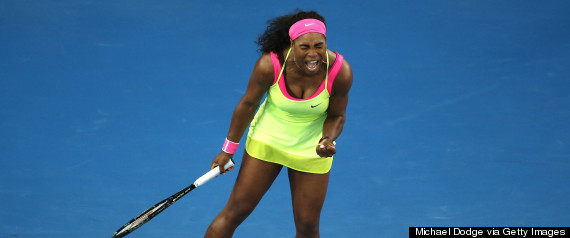 Yeah … that's kind of like the mantra, "living for now." It can relate to so many people, because we're all caught up in what we've done wrong or "shoulda, shoulda, shoulda" or "I will, I will, I will." It's never right now. It's always good to learn from the past, plan for the future, but you have to live in the present. You have to live in the now, and we're all striving to do that. No one's really perfect at it, but we're still striving for it.
Your Oscar dress was quite a statement. What inspired you to wear that?
Well I wanted to be bold, so I was looking for something really bold. I wanted the color red, and after that it kind of grew from there and just kept growing. I was working with a great designer and it just kept kind of growing.
Was there somebody there that you hadn't met that you were really excited about? An actor or an actress?
I don't know, I was kind of just there in the moment. I've been there so many times, and it's always the same people back every year, so you kind of get to see your friends again.
This interview has been edited and condensed.
Email me at jordan.schultz@huffingtonpost.com or ask me questions about anything sports-related at @Schultz_Report, and follow me on Instagram @Schultz_Report. Also, be sure to catch my NBC Sports Radio show "Kup and Schultz," which airs Sunday mornings from 9 to 12 EST, right here.
Popular in the Community