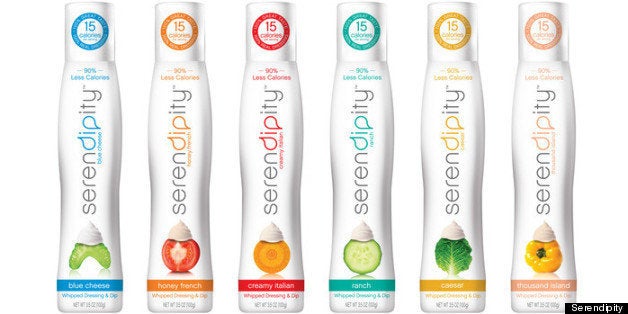 Occasionally we see stuff around here, and we just don't know how to feel. That's the case today, as we consider Serendipity Whipped Dressing & Dip. There's no possible way to sugarcoat this -- we're talking about diet salad dressing from a whipped cream can.
Initially, it made us shudder. Diet salad dressing will do that. Thinking of this as a whipped cream/Easy Cheeze hybrid will do that too. But then we started to think about texture, about whipped, emulsified dressings we've tasted in great restaurants, about our dear friend Richard Blais and his beloved Isi chargers. And then we started to get curious.
We have to chuckle at the rationale for this, just a little. Firstly, we're really looking forward to taking a look at the list of ingredients, and keeping our fingers crossed that these are not as filled with chemicals as we're afraid they are. Secondly, the idea that traditional salad dressing is a menace because it doesn't sit up on top of your salad, but rather drips down to the bottom of the bowl will never stop making us laugh.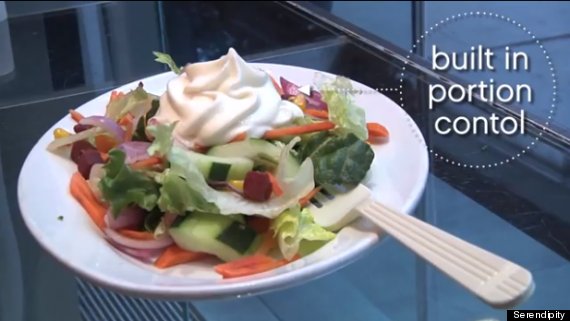 And speaking of us laughing, we can't help but notice that the branding campaign for Serendipity is evoking one of our favorite internet memes of all time: Women Laughing Alone With Salad.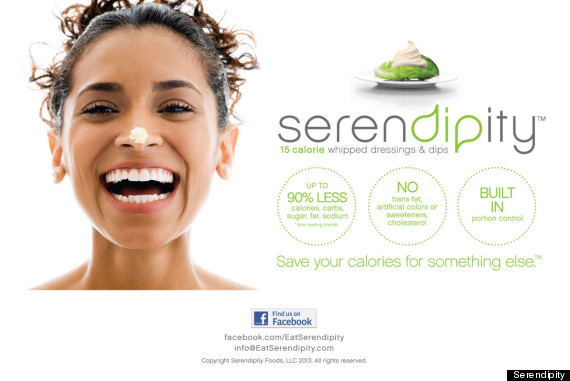 Except this time, it's Women Laughing So Hard Alone With Salad That They Dip Their Faces In It. Or something.
We're going to be brave. We're going to try this. And we'll tell you what we think. In the meantime, if you love this idea, there is a Serendipity IndieGoGo campaign to get this product up and running. Even chef and restaurateur David Burke is getting excited. For some reason.
What do you guys think? Amazing or terrifying? Let us know in the comments!