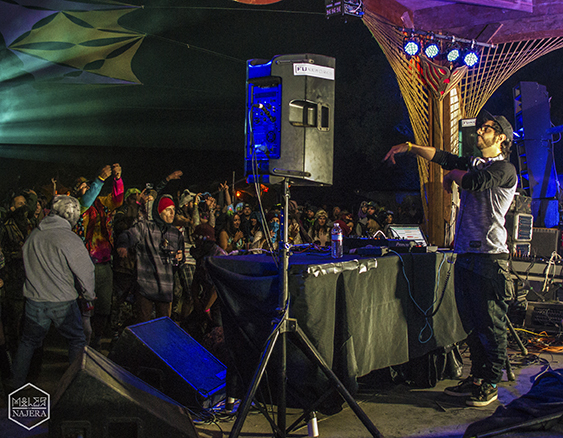 As autumn sweeps across the landscape and festival season begins to simmer down, daydreams of spring are already being awoken. Celebrating the Vernal Equinox on the weekend of March 17th-20th, 2016, will be the third annual Serenity Gathering. Described by Brandon Beebe, Serenity co-founder, as "a conscious gathering focused on creating an environment of positive collaboration among like-minded individuals specifically geared towards art and music," this event has already gathered a large following despite its infancy in the festival world
Serenity Gathering's second year saw one of the most impressive lineups of the festival season. Funktion-One sound will be showcased once again and provided by Funkworks with lighting by Wilde Stage Dynamics, decor and staging by Symbiotic Creations and healing, dance and fire-spinning by The Serpent Sanctum Troupe. Though 2015's gathering was small and intimate, word has spread of Serenity's unmissable dynamic and 2016 promises an even better and more impressive event.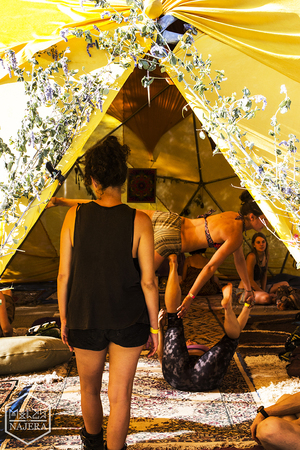 The three major elements of Serenity Gathering 2016 will consist of a main electronic stage, a main live music stage and an extensive healing and vendor village. Boasting a dramatic increase in the amount of workshops and classes in comparison to this year's event, the goal is to focus as much energy on the healing element as on the musical element. This is not the only change made to the event's infrastructure. In an attempt to balance their efforts, the Serenity team has chosen to eliminate the several smaller stages that were offered in 2015. Instead of scattering their energy across several stages, the goal is to focus on two, fully-stacked stages, promising a much smoother and more organized experience for the performance artists. There will also be a few late night sound camps that will feature some of California's best local and underground talent for the many night owls who want to dance until dawn.
While Serenity Gathering is still in the nascency of its planning, there are many exciting things already mapped out. The vendor village and healing sanctuary will be centrally located between the two main stages and will feature the minds, hands and wares of several gifted vendors, healers, workshop leaders and yoga instructors. Medicine Sound Bath, Mastery Breathing Sessions, Indian Healing Medicine Seminars and more will be available for those who want the most out of their festival experience. Afternoon workshops will include expressive dancing, fire-spinning classes, rope-dart classes, and Chinese self-healing medicine and psychology, just to name a few. Merely a preview of what's to come, there will be no shortage of mind-opening and body-nurturing activities.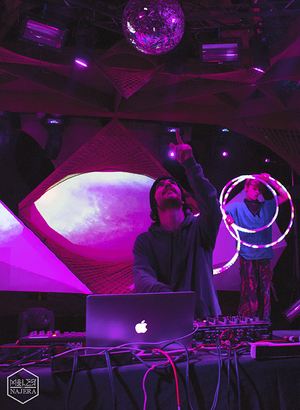 Handcrafted wares such as woven fashions, intricate jewelry, fine art, as well as a vast array of soaps, oils and crystals will be offered for those who have a passion for collecting one-of-a-kind treasures. Even the food vendors were carefully curated adding a more diverse culinary experience to the event. Serenity 2016 will offer cuisines such as Spanish, Indian, Jamaican, French and of course, vegan creations and pizza. This worldly cuisine adds a new element to the already unique Serenity Gathering.
Though slightly chaotic in organization, Serenity's 2015 gathering showed the true potential of this event. As if they had expanded too fast, too soon, 2016 will show the growth, evolution, and beauty that this event possesses. The highly anticipated lineup will undoubtedly be epic, especially following their previous bookings. Be sure to keep a close eye on upcoming news for Serenity Gathering 2016.
Serenity Gathering 2015 Re-Cap

Serenity Gathering March 19-22, 2015La Jolla Indian CampgroundFeaturing Eoto, Andreilien, Desert Dwellers, G-Jones, Gladkill, Kalya Scintilla, Mitis, Mr. Bill, Thriftworks, Vibesquad, ill-esha, Pumpkin,and Vocab Kompany. Look out for tickets to Serenity Gathering 2016 on sale Tuesday, October 27th. Video by Michael Daniel @ Euphoric.Net

Posted by Serenity Gathering on Thursday, October 22, 2015
REAL LIFE. REAL NEWS. REAL VOICES.
Help us tell more of the stories that matter from voices that too often remain unheard.