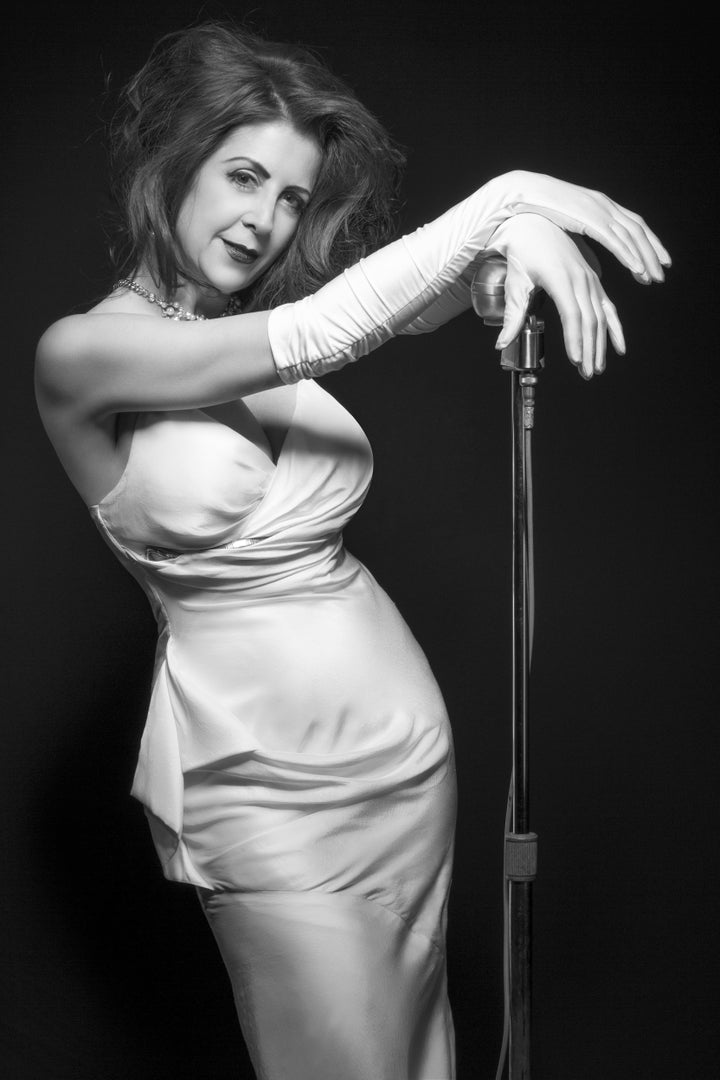 It took a brain aneurysm to literally knock some sense into her head, says 56-year-old contemporary jazz artist Serenity Stewart. The single mother of four was living on the working mother's treadmill of putting in long hours at her daytime office job and then working even longer hours managing her family's needs. Her own dream of singing and performing professionally had long been repressed, despite the regular arias she belted out in the privacy of her car.
"I gave two concerts a day -- one commuting to work and one commuting home," Stewart joked.
But that all changed in July 2005. She began waking up each night with heavy nosebleeds -- something she mentioned to the OB-GYN doctors whose office she managed in Phoenix, where she lives.
When she suggested to them that maybe her brain was bleeding, "they thought I was joking," she said. "I'm a kidder and I think they just didn't take me seriously."
But it was indeed a serious problem, and one that led to not just a change in her life but a change in her outlook on living.
"It took bleeding out in the emergency room of a Phoenix hospital, drenching towels and filling buckets [with] blood pouring from my nose, ears and eyes," she said. In those frantic hours before she lost consciousness, she scribbled out a will and instructions how to settle her affairs; she wrote down her bank account numbers and passwords for her sister; and she elicited the most-important pledge that her four kids would be cared for. She was certain that death was near. She felt it.
Somewhat miraculously though, she woke up. "But I woke up a new woman," she said.
Stewart had what could be described as the ultimate reinvention. After the aneurysm, she decided to make every day matter, to let go of anger and past injustices and to finally do what she always wanted to do: She began singing professionally.
As a small girl in an Irish Protestant family of six kids, she was introduced to music at home -- her mom sang opera and her dad played piano. Encouraged to become the youngest member of her church choir, she remembers opening her mouth and belting out a song with such beauty of voice that the rest of the choir just fell into a hushed silence. She was recruited to do solos and for many years starred on the stage of her church. After Sunday school, she would retreat to her parents' basement and listen to old 45s on a turntable someone gave her. She began voice training, setting her sights on Broadway.
But life got in the way of her dreams, as it often does. She married, had four kids, divorced messily in 1995 and stepped on the aforementioned treadmill.
The brain aneurysm, she said, taught her that life is a fragile and finite experience -- too short to not pursue the dream that was buried deep in her soul. Her children, who now range in age from 21 to 28, lived through the journey with her. After her recovery, she spent a year sailing on a private boat around Mexico. She deep-water fished for marlin and caught a 200-pound tuna.
"I had my wake-up call," she said. "I faced my own mortality and realized that I never really had done what I wanted to do, which was singing and performing. I began to live for each day, treating each day as a gift. That's why they call it the 'present' you know," Stewart said.
Once you let go of all the anger, everything becomes simple, she said. "I no longer let people live rent-free in my body."
When she came back from sailing, she hit the storm of the economic downturn head on. "I used the time to work very seriously on a daily basis to develop my voice again. Singing is like an athletic sport," Stewart said, "you have to build up your strength to do it."
And the proof is in the pudding: She just released her first album, "P.S. I Love You."
Support HuffPost
The Stakes Have Never Been Higher
Related
Popular in the Community