You may know Sergei Polunin as the glorious, tattooed prince who writhed, leaped and twirled his way into your heart to the sounds of Hozier's "Take Me To Church" in that one video that went viral in 2015. But friends, he is so much more.
This September, a documentary called "The Dancer" will chronicle the epic rise, fall and rebirth of the youngest ever principal dancer with the British Royal Ballet, dubbed the ballet world's James Dean. Not to be gross, but I'm already tingling.
Coverage of Polunin's career casts him in the role of ballet's bad boy, a painfully gifted dancer who, at the height of his fame, became embroiled in a whirlwind of scandals involving drugs, partying and, most unforgivably, missing ballet class.
When he was just 22 years old, Polunin quit the Royal Ballet Company, leaving many to fear his career was over for good.
The film, directed by Steven Cantor, will delve into Polunin's personal life and childhood, showing how dance morphed from a passion into a prison.
"When I was little I had such a passion," Polunin says in the trailer. "My family moved around the world for me. That's, when, I guess, fun was over. I would do ballet twice more than normal because I knew that was my chance to get my family back together ... I wasn't able to make everything good."
Don't worry, Polunin is dancing again, now with the Stanislavsky and Nemirovich-Danchenko Moscow Academic Music Theatre and the Novosibirsk Opera and Ballet Theatre. But he's committed to becoming more than just a spectacular dancer. As he put it: "I just want a normal life now."
"Dancer" is slated to hit theaters Sept. 9, and will be available via VOD platforms Sept. 16. You can check out the trailer above.
Sergei, you beautiful beast, take us to church!
Related
Before You Go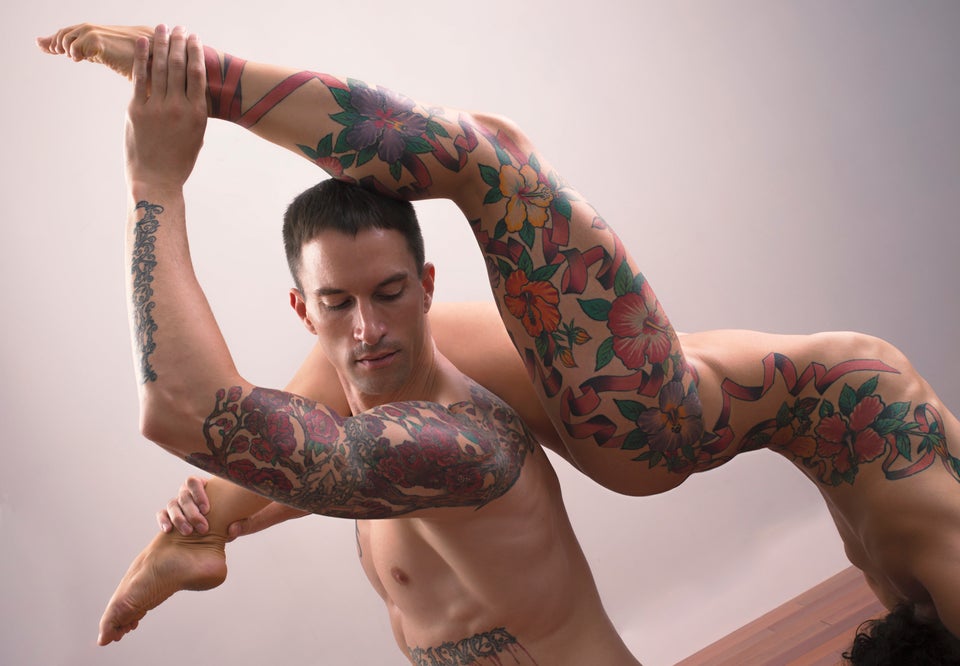 Tattooed Dancer
Popular in the Community