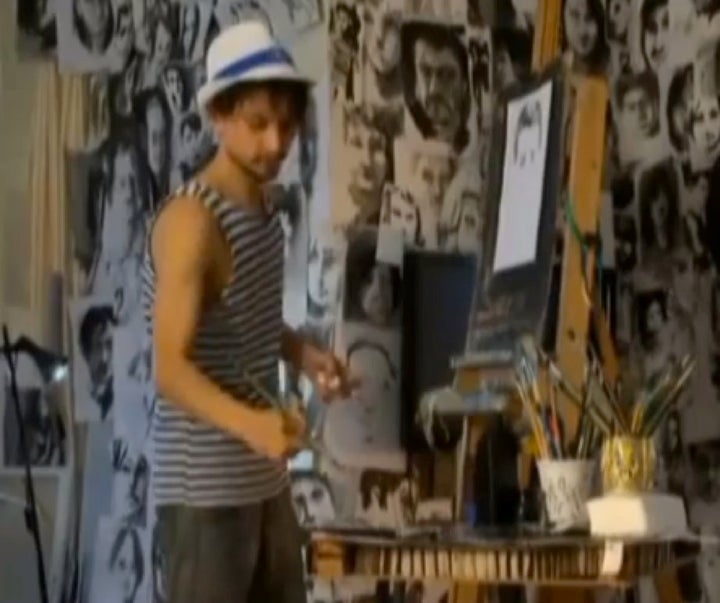 Sergey Balovin, a Russian painter in Shanghai, gives new perspective to the term "starving artist." According to Visual News, he has lived money-free for the past few years due to a clever system of bartering. The artist paints a portrait of a friend, acquaintance or stranger, and in return, the subject of the painting provides Balovin daily necessities and goods as payment.
The intrepid artist has been quite successful at sustaining his life in China through his artsy bartering system, a project he aptly titled "In Kind Exchange." It all began after a neighbor promised to give him an easel in return for art lessons, an exchange that introduced him to the possibilities of trading his artistic talents for everyday needs. He has since completed thousands of portraits, many of which hang on the walls of his well-decorated studio/apartment, for he always paints two portraits per sitting -- one for his customer and one for his growing portfolio.
Balovin has received everything from dinner to drum sets in exchange for his black ink portraits. Watch the video above for more information on the artist's unusual existence and let us know what you think of his project in the comments. Would you ever barter for your basic needs?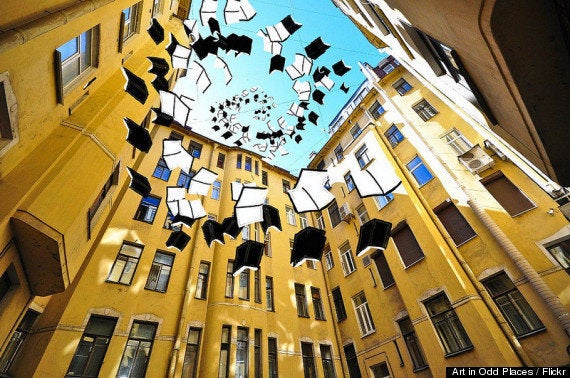 10 International Artists To Watch In 2013
The First Comprehensive Cloud Exhibit: The Leopold Museum show is the first of its kind, and features more than 300 works, including Andy Warhol's "Silver Clouds." (Art Daily)
Sale Of Ancient Art Falls Way Short Of Estimates: A sale of pre-Columbia artifacts estimated to fetch between $19-23 million only garnered $13.3 million in sales. Could it have to do with the fact that half of the items from the Barbier-Mueller collection sold amidst accusations that one third of the lots were illegally exported in the 1900s? (The New York Times)
Gambia Gets A Street Art Facelift: Houses, schools and businesses in rural villages in Gambia are receiving a street art makeover courtesy of the Wide Open Walls project. (Metro)
A 107-Year-Old Museum Engulfed In Flames?: The "fast-moving fire" started on the roof of the London museum and library on Monday, threatened precious ancient artifacts. (LA Times)
Related
Popular in the Community