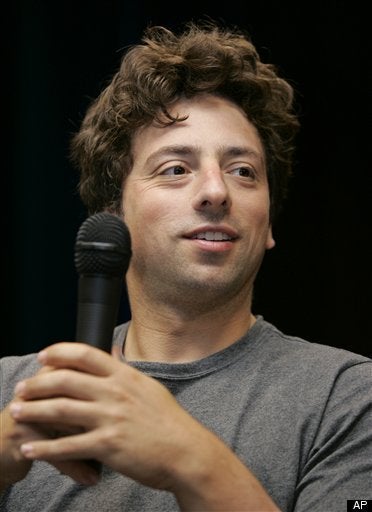 As would be expected from the tech-savvy Googler, Brin predicted computers would eventually become a mainstay in classrooms, given that the devices keep getting cheaper and broadband access keeps expanding.
Surprisingly, however, Brin admitted that this increasing inter-connectivity and access to information might not be a purely positive force for kids, suggesting that it could come at a cost to students.
As the LA Times reports, when asked what kind of technological world he envisions 15 or 20 years from now,
Brin said he hoped that the increasingly powerful access to information would free people up to become more capable individuals. But he did see a downside.

"When I was growing up, I always knew I'd be in the top of my class in math, and that gave me a lot of self-confidence," he said. But now that studens [sic] can see beyond their own school or hometown, they see that "there are always going to be a million people better than you at times, or someone will always be far better than you. I feel there's an existential angst among young people. I didn't have that. They see enormous mountains, where I only saw one little hill to climb."
Related
Popular in the Community