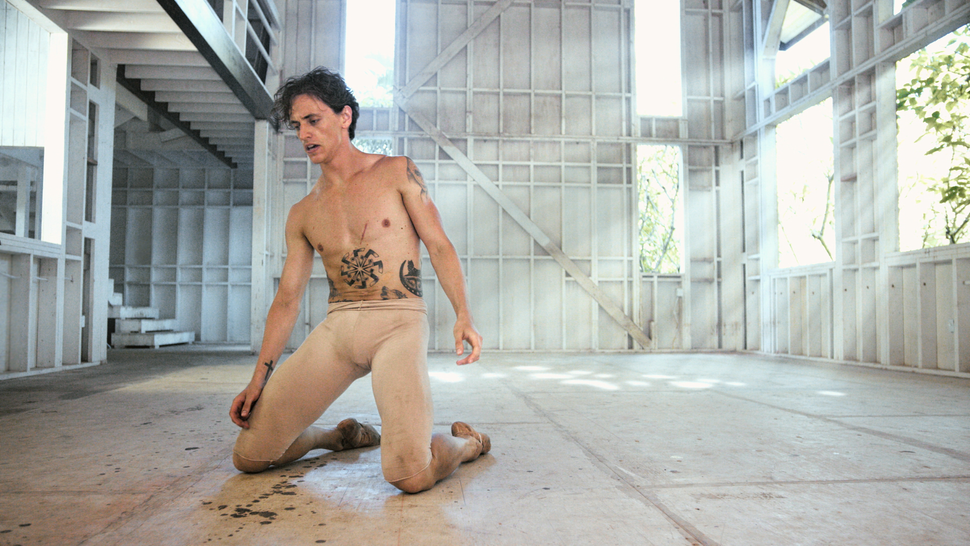 In February 2015, renowned American photographer David LaChapelle quietly released a video on the internet.
In it, Ukrainian-born Sergei Polunin ― one of the most famous ballet figures in the world ― dances alone to Irish singer-songwriter Hozier's "Take Me To Church." The bluesy, gospel-like folk song bellows in the background as Polunin jumps to impossible heights in an empty building enveloped in morning light. Between pirouettes, he throws himself onto the floor, tearing at his arms and dragging his feet as if he's struggling to break free of his own body. Four minutes later, the video ends with Polunin kneeling, breathing hard and staring away from the camera. 
The video, with no caption to give context to what viewers had seen (save for a note crediting LaChapelle as the director and Jade Hale-Christofi as the choreographer), has since racked up over 15 million views on YouTube and hundreds of comments on Vimeo. "This is the embodiment of perfection," one commenter wrote. "Simply amazing and beautiful," said another. "Thank you so much for this."
When asked whether he was surprised by the internet's reaction to his performance, Polunin, formerly the youngest-ever principal dancer at the Royal Ballet in London, paused. "I was, yes. I was definitely surprised," he said during an interview with The Huffington Post at New York City's Greenwich Hotel. "David did something really naughty though. He released the video without telling anyone. I mean, it did a great thing. But at first I was shocked."
The "Take Me To Church" video, it turns out, was commissioned specifically for a documentary film titled "Dancer," directed by Steven Cantor and produced by Gabrielle Tana. The film, presented by Sundance Selects, is currently showing at the IFC Center in New York.
In the documentary, the LaChapelle-directed dance is not just a viral video. It's a heavily organized and thoughtfully choreographed swan song. Polunin, a prodigious talent known just a few years ago for his "bad boy" antics, his tattoos and drug habits, had decided to quit dancing. His "Take Me To Church" performance, shot shortly before LaChapelle leaked it, was to be Polunin's personal goodbye to a passion he'd pursued since childhood.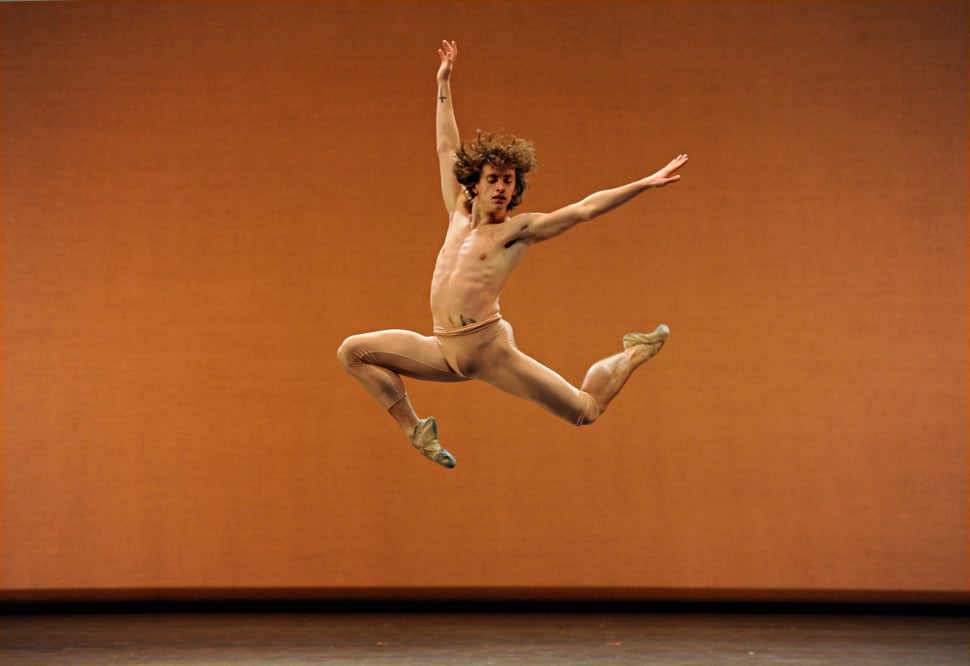 In many ways, Polunin, 26, was nudged into ballet. Family and teachers recognized his superior strength and elegance at an early age, his ability to appear weightless as he throttled across stages. He joined the British Royal Ballet School at 13, supported by his mother working in Ukraine, his father working in Portugal and his grandmother working in Greece. He became a first soloist at the Royal in 2009 and a historic principal by the time he was 19. In the dance world, he was hailed as "British ballet's biggest hope."
Along the path to success, though, Polunin cultivated a rebellious reputation, propagated by headlines across the U.K. that anointed him ballet's resident James Dean. When Polunin abruptly resigned from the Royal in 2012, media outlets were quick to speculate on whether his dissatisfaction with the stodginess of ballet was the cause. In interviews, Polunin eventually explained his exit, citing a more general unhappiness with life inside a major ballet company: the stress, the rigor, the lack of freedom, the low pay.
"In a way, I did feel that the artist in me was dying a little bit," he told the BBC in 2012.
He'd also publicly struggled with depression and pain management, admitting in "Dancer" that, at the time he was performing with the Royal, he sometimes considered himself to be a prisoner of his own body. "I definitely felt that way," he told HuffPost. "I definitely felt like I could not do anything else in this body. Body-wise, yes, you are a prisoner, because you have to just keep going. You have to exercise every day."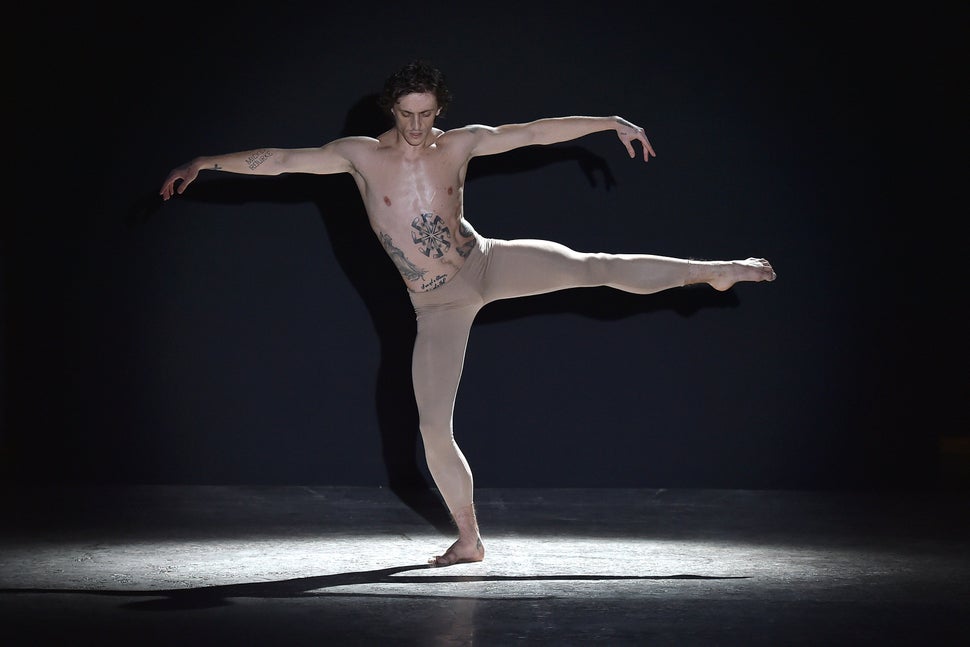 Following his Royal Ballet exit, Polunin worked with the the Stanislavsky Music Theatre and the Novosibirsk State Academic Opera and Ballet Theatre in Russia, training with artistic director Igor Zelensky for nearly two years. But before long, Polunin's feelings of discontent crept back in. He wanted to quit again, and so he recruited a friend, Hale-Christofi, to choreograph his final dance. It became the centerpiece of "Dancer."
"I did get to the point where it was too much," Polunin said in our interview. "You go more and more and more and you can't stop. And I hated that. I don't like the feeling of pain, so I tried to block it. Rather than learn how to deal with it, or how to do it naturally, I just took pills. That's what's scary. I didn't think it was bad."
Throughout the film, Polunin refers to dance as both something that he loves and something that's brought him great anguish. He doesn't necessarily believe that issues of depression or substance abuse constitute a broader problem in ballet. He focuses, instead, on his own path to a healthier and happier life.
"Every person is different. And there are very happy dancers," he explained. "If you let yourself get down mood-wise ... I got used to it. I got comfortable down there. That was my comfort zone. If I was too happy, I thought, no, no, I need to bring it down. I thought that's who I was. I'm just sad. But, then, you know ― you have to open your heart, you have to switch your mind. It's the courage to push out of it rather than stay in and be comfortable."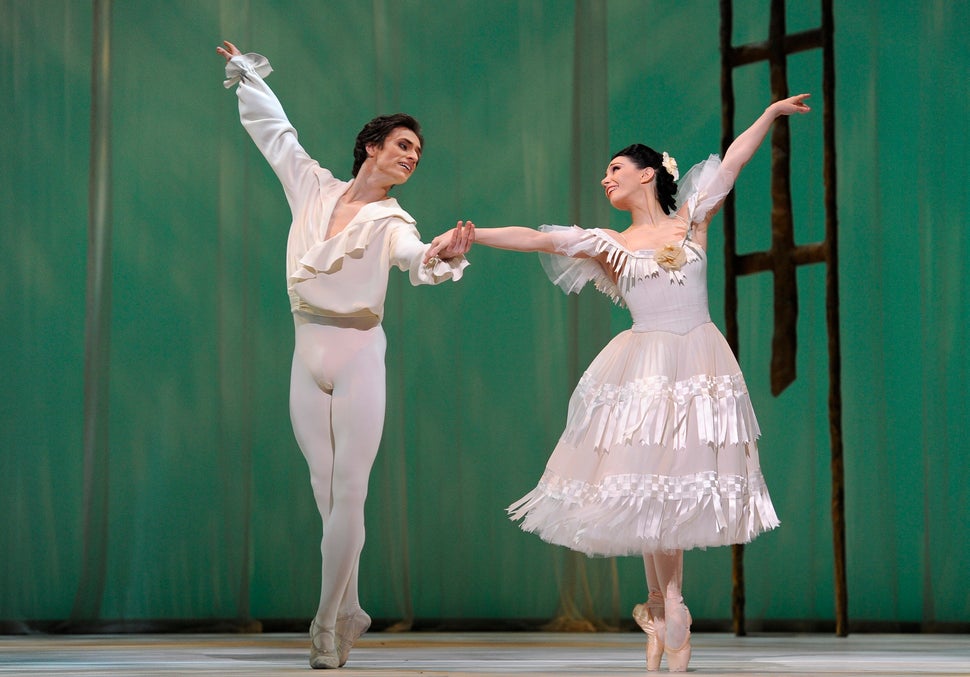 In the end, the "Take Me To Church" performance was not, in reality, Polunin's last dance. He's confessed that LaChapelle's vision for what ballet could be ― something viral, set to contemporary music ― inspired him to keep dancing and think bigger.
Now, Polunin and "Dancer" producer Tana have plans to solidify a foundation, dubbed Project Polunin, which he hopes will function as a network of artist hubs as well as a mother agency for future generations of ballet dancers. The foundation, he hopes, will allow him to be more than just a principal at a ballet company, but a force for change within his industry.
"I think it would be amazing to have that kind of thing," Polunin said. "To be able to ask a dancer the question: What do you want to do? Do you want to dance in Munich, in Russia, in America, at the Royal? Do you want to be a fashion model? Do you want to do a talk show? What's your talent? [...] Because sometimes, the company can be too much."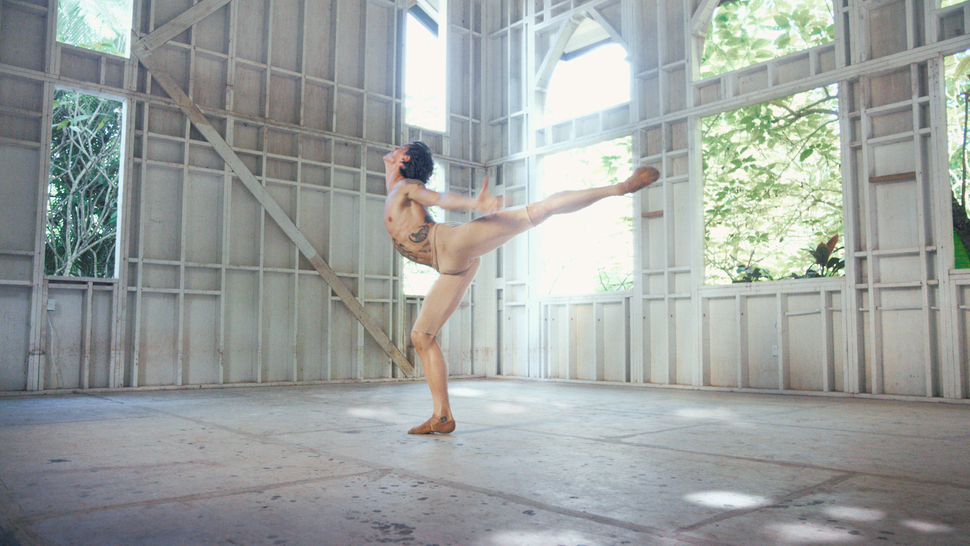 "I think it's important for ballet to be seen like that," he said.
As for the future of ballet as a whole? "We need [LaChapelle] in the ballet world," Polunin concluded. "We need something pop ― we need something that is now. And David is the best to shake things, to hype it up. For people to talk about us. I see him as a visionary for the future of ballet."
For more information on "Dancer," a film by Steven Cantor, head to IFC.
REAL LIFE. REAL NEWS. REAL VOICES.
Help us tell more of the stories that matter from voices that too often remain unheard.
BEFORE YOU GO
PHOTO GALLERY
Ballet Dancers Changing the Landscape