West Sacramento Police say former officer Sergio Alvarez was using his authority to assault and rape at least six women while on duty. Some of the incidents reportedly occurred inside a patrol car.
Alvarez was put on administrative leave in September when a woman came forward with allegations of misconduct. An investigation revealed at least six alleged victims, ranging in age from 20 to 47, and Alvarez was fired and arrested. He is reportedly married with three young children.
"I'm just appalled and sickened that someone who was put in a position of trust would violate that trust in such an egregious manner," said West Sacramento Police Chief Dan Drummond during a press conference. "The whole department is appalled."
Alvarez served on the force for five years, and the reports at hand span the last year of his employment.
According to WPTV Channel 5, the incident has led the department to review some its policies, including allowing officers to patrol alone at night.
"We are looking at our procedures and the way we are accountable to each other," said Drummond. "We want to make sure we are doing everything we can to make sure this does not happen again."
CORRECTION: An earlier version of this article incorrectly stated that Sergio Alvarez was a Sacramento Police Officer. He was actually an officer in West Sacramento.
Related
Before You Go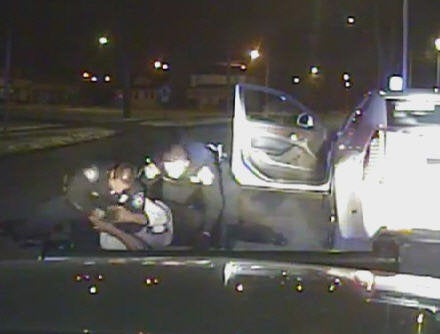 Police Brutality Incidents
Popular in the Community