While attending the European Tour's Players' Awards dinner in London on Tuesday evening, Garcia turned to a racial stereotype about African-Americans while apparently attempting to make a joke about his contentious relationship with Woods. As first reported by The Guardian, Garcia made the offensive remark when jokingly asked by the event's emcee, Steve Sands of The Golf Channel, if he would be inviting Woods over for dinner during the upcoming U.S. Open.
According to the Daily Mail, some guests were stunned by the racist quip and an unnamed player described simply as "one leading Tour professional," remarked to a journalist "You didn't hear that."
Of course, Ewan Murray of The Guardian did hear it. The Garcia-Sands exchange quickly was picked up by various media outlets, including Sands' Golf Channel and ESPN. A short while later, Garcia issued an apology via the European Tour that was obtained by The Associated Press:
"I apologize for any offense that may have been caused by my comment on stage during the European Tour Players' Awards dinner. I answered a question that was clearly made towards me as a joke with a silly remark, but in no way was the comment meant in a racist manner."

The on-and-off rivalry heated up during the The Players Championship, where the Spaniard accused Woods of distracting him while they paired during the third round. Both golfers have traded barbs through the media since leaving TPC Sawgrass.
"He called me a whiner. He's probably right," Garcia said on Monday at an event in Wentworth, England, via Sports Illustrated. "But that's also probably the first thing he's told you guys that's true in 15 years. I know what he's like. You guys are finding out."
The racially charged dig at Woods is reminiscent of a remark made by golfer Fuzzy Zoeller in 1997. After Woods won the '97 Masters, Zoeller told reporters to tell Woods not to serve fried chicken at the Champion's Dinner the following year.
Related
Before You Go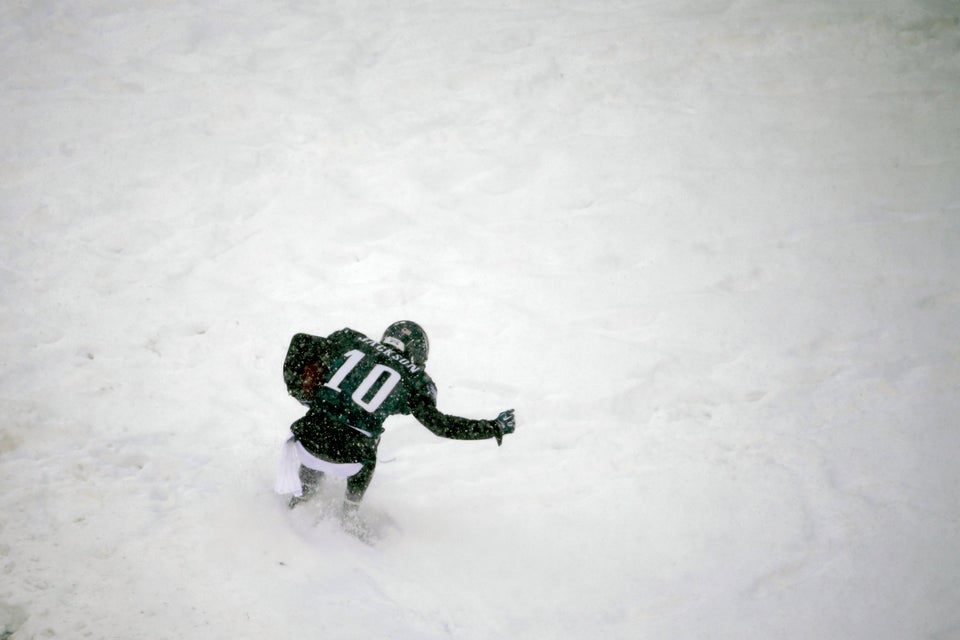 Best 2013 Sports Photos
Popular in the Community