The cold-case slayings of a woman and three children whose bodies were sealed in steel drums and dumped in the New Hampshire woods have been linked by DNA and other evidence to a convicted murderer who died behind bars, investigators said.
"We believe we have our killer," Jeffrey Strelzin, a senior assistant state attorney general, said at a news conference on Thursday. "He certainly fits the profile of a serial killer.''
Lab tests matched Bob Evans, who died more than a decade ago in a California prison, with killings in New Hampshire that authorities said may have happened as long ago as the 1970s. Evans, a drifter and con-man who shared little about himself ― even his age and real identity are mysteries ― may also be responsible for the slaying of a former girlfriend whose body has never been found, authorities said. 
The woman and children whose bodies were discovered in New Hampshire remain unidentified. 
DNA tests linked Evans to a preschool girl whose skeletal remains were found in 2000, New Hampshire police said this week. The body of the girl, aged 2 to 4, was found with the remains of a younger girl, aged 1 to 3, inside a 55-gallon steel drum discarded in the woods near Allenstown, in Merrimack County. The remains were so badly decomposed that causes of death couldn't be determined.
Evans was the biological father of the older child, according to the DNA tests. He was not genetically related to the younger girl.
But DNA evidence did connect the toddler to the remains of a woman and a girl found not far away in the same woods 15 years earlier.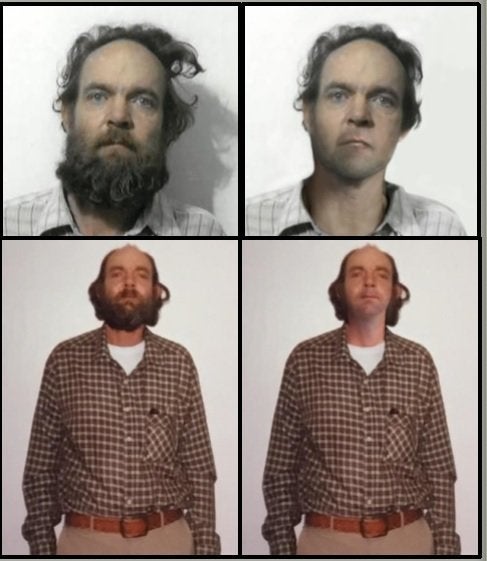 On Nov. 10, 1985, a hunter walking in the wooded area found a steel drum containing the remains of a woman and girl whose age was estimated at 5 to 11. The woman was estimated to be 23 to 32. A medical examiner determined both died as a result of blunt force trauma. 
Police said they believed the steel drums were dumped together, and were probably pushed around by kids. They were found about 100 yards apart.
Subsequent searches turned up nothing, leads dried up and forensic reconstruction portraits of the victims failed to produce new leads.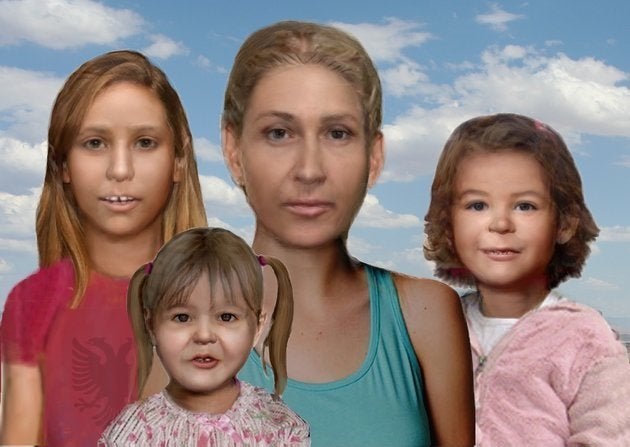 New life was breathed into the case last year, when a genetic genealogist identified a child Evans was accused of abandoning in California in 1986 as the biological daughter of a woman named Denise Beaudin, who had disappeared in 1981 in New Hampshire. 
California authorities knew from DNA tests that Evans was not the biological father of that girl, Lisa Beaudin. But once investigators learned Evans had a relationship with Lisa's mother, they tracked his movements to New Hampshire. Lisa Beaudin was adopted shortly after Evans abandoned her and now has children of her own.
Denise Beaudin was 23 when she and Lisa ― then an infant ― disappeared in New Hampshire, according to Strelzin. The link prompted New Hampshire authorities to compare Evans' DNA with the steel drum victims.
Strelzin said he suspects Evans kept Lisa with him as he traveled from New Hampshire to California as "bait" to snare additional victims.
"He had a reason for keeping Lisa with him, and then he didn't want her anymore,'' Strelzin said.
Authorities said Evans probably killed the woman and girls whose bodies were in the drums sometime between 1977 and 1981. They also believe he killed Denise Beaudin. DNA has ruled out that she is the unidentified woman found in the steel drum.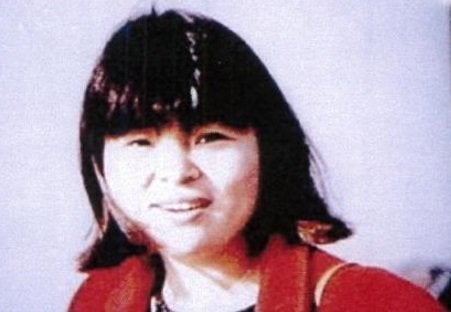 Evans' downfall came in 2002, when authorities in California accused him of murdering his girlfriend, Eunsoon Jun. Her dismembered body was found in the basement of a Richmond home.
Evans pleaded guilty and was sentenced to 15 years to life. He was serving his time when he died of natural causes in 2002.
Authorities said they believe Evans was in his 60s. His life was a thick docket of arrests and aliases, but thin on personal details. In addition to Bob Evans, he was known as Curtis Mayo Kimball, Gordon Curtis Jenson, Gerald Mockerman, Lawrence Vanner and variations of those names.
"He was a calculating guy," Strelzin said. "He didn't give out much information about himself. He was being smart about trying to cover his tracks."
Investigators plan additional searches in Merrimack County, in an attempt to locate Beaudin's body.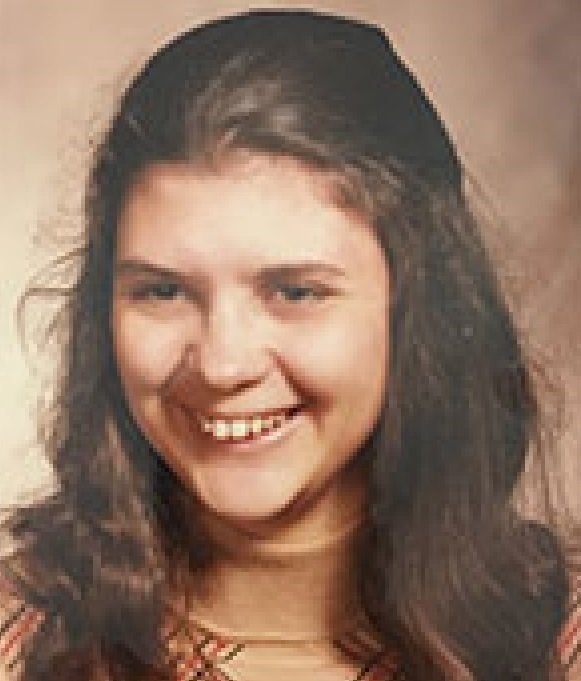 Lisa Beaudin, now married with three children of her own, has discovered her roots as a result of the investigation. Since learning the identity of her biological mother, she's been reunited with her grandfather and cousins.
"I want to send out a heart-felt thank you to all the organizations and tireless individuals who made this possible," Lisa Beaudin said in a statement released this week by authorities. "As a victim in this incredulous story, I would like to ask that the media respects my privacy. … Please turn your focus toward the un-identified victims, and other potentially unknown victims in this case, and hopefully their families will also be offered some closure."
Anyone with information in this case is asked to contact New Hampshire State Police at 603-223-3856, or the Manchester Police Department at 603-668-8711.
REAL LIFE. REAL NEWS. REAL VOICES.
Help us tell more of the stories that matter from voices that too often remain unheard.
BEFORE YOU GO