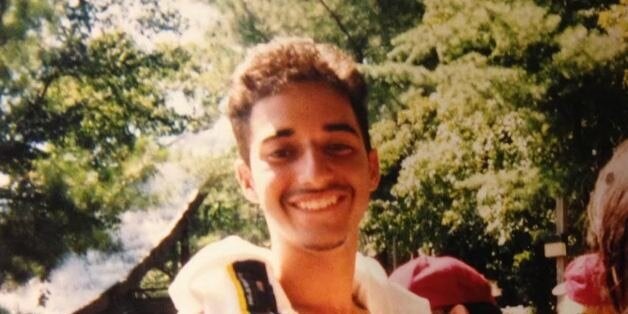 Indie rock fans might know Nick Thorburn as frontman for bands like The Unicorns or Islands, but his most popular work at the moment is all but anonymous. Thorburn, who goes by the stage name Nick Diamonds, wrote the theme and some key music for "Serial." (A majority of the other music used throughout the 12 episodes of "Serial" was written by Mark Henry Phillips, a composer and sound engineer who also mixes the show.) The podcast, from the creators of "This American Life" and hosted by journalist Sarah Koenig, focuses on a single case: the 1999 death of a young woman named Hae Min Lee in Baltimore County, Maryland, and the man, Adnan Syed, who was sentenced to life in prison for her murder. Each week, Koenig presents evidence for and against Adnan's conviction, leaving listeners unclear about whether he's actually guilty of the crime.
"I think MailChimp did it," Thorburn joked in a recent interview with HuffPost Entertainment, name-checking the podcast's main sponsor. "No, I have no idea. I'm like a ping-pong ball being batted around. I'll believe anything. If someone gives me their speech, I'll believe. If I hear a counter argument, I'll believe that. I'd be terrible on a jury."
It starts almost like "Chopsticks." At first, it's reassuring. Then the sound turns slightly sinister. At the 26-second mark, a bass and muted horns kick in, changing the track into a creepy, foreboding theme that wouldn't feel out of place in a run-down carnival funhouse. The track is aptly titled "Bad Dream."
"It just so happens that the kind of themes and tones of 'Serial' are up my alley," Thorburn said of show's main song. "It's dark and macabre, but it's also really darkly funny and strange. That's just kind of where I land naturally in music. I riffed on that main theme and I kind of knew that it was going to be central."
Thorburn wound up writing music for "Serial" via a string of connections that would make any member of Generation X proud. He met former "This American Life" producer Jane Marie through El-P of Run the Jewels fame, who then passed Thorburn's name along to Koenig and "Serial" executive producer Julie Snyder. Thorburn was sent the "Serial" pilot and after, in his words, "tinkering" around with a keyboard and synthesizer, he came up with music over a course of one weekend. "Serial" is his first score, and the result is music that almost defies comparison. There are echoes of John Carpenter (who Thorburn cited as a favorite composer along with Michael Nyman and Max Richter), Cliff Martinez, Danny Elfman and Thorburn's own Islands, but also stands as its own melancholy creation of disparate moods.
"I think I'm a product of my time. In the modern day, with this access to so much media, we pull influence from every corner," Thorburn said. "I listen to a variety of music. The thing with Islands is that I always try to make every song and record pivot and be a little bit different. I'm never setting out to make a genre-specific song. I'm not saying I'm a savant, but I just don't overthink things. That's the best and most honest way to approach creating anything. I don't really have the expertise or technical skills to rip people off because I don't really know how to play that well. I'm just fucking around."
Like the end result of "Serial," Thorburn's own future is unclear. The composer joked that he wished he had "done better" with the score, and would be available to write extra music for the show this season if producers needed more tracks.
"We haven't discussed it," he said of a return to "Serial," either now or for future seasons. "But they seemed very grateful to get the music in the first place. So maybe they think they don't want to bother me. But I'm around. I'm a fan of the show. It's cool to be a part of something good."
This piece has been updated to reflect that Mark Henry Phillips has written a majority of the music for "Serial"
Before You Go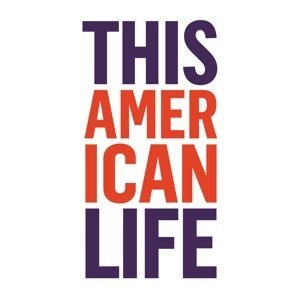 Best Podcasts
Popular in the Community