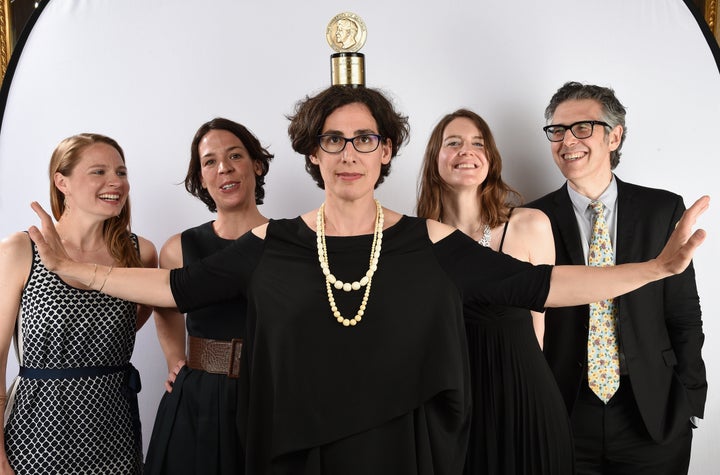 UPDATE: The creators have now announced that the show is debuting March 28, 2017. In a press release, executive producer Julie Snyder is quoted, "Since we first announced the series, I've seen a lot of speculation that we're doing a 'true crime' show, but I don't think that does S-Town justice. It's just a story that goes beyond any expectations."
It's been over two years since the "This American Life" spinoff "Serial" debuted and quickly proceeded to upheave the podcast industry.
Millions of listeners became rapt over the saga of Adnan Syed, as the show parsed whether he was truly behind the murder of his former classmate, Hae Min Lee. The show won a Peabody award, "Saturday Night Live" created a parody sketch in its honor, and host Sarah Koenig became arguably the first podcast celebrity.
Then, in its sophomore season, the show focused on Sgt. Bowe Bergdahl's alleged desertion from the U.S. Army and his subsequent captivity by the Taliban. While "Serial" remained tremendously popular, it did not take over the zeitgeist in quite the same way.
Now, Koenig and her team are returning to their true-crime roots with a new show, "S-Town," which will debut in March. Unlike previous seasons of "Serial" and most other podcast formats at the moment, the team will release all episodes at once.
It's entirely possible that podcast fans are about to have their first large-scale binging moment.
This is Serial Productions' first spinoff series ― although, as mentioned above, "Serial" is already a spinoff of "This American Life," which began as a radio show. Julie Snyder, who co-created "Serial" with Koenig, will executive produce. Longtime "TAL" producer Brian Reed will host.
The editorial team for "S-Town" also includes Koenig, "TAL" creator Ira Glass and interestingly, Starlee Kine, who left the media startup Gimlet last year after the premature end of her popular podcast, "Mystery Show."
"S-Town" will focus on a murder that took place in rural Alabama. "This story takes so many unexpected turns," Glass said in a statement. "Every episode is a new surprise. And the story has this feeling and mood that's different from anything else we've done. I don't think people have heard a show like this."
The announcement continued:
Production of "S-Town" began when a man reached out to "This American Life" bitterly complaining about his small Alabama town. He wanted a reporter to investigate the son of a wealthy family who had allegedly been bragging that he got away with murder. Brian agreed to look into it. But then someone else ended up dead, and another story began to unfold—about a nasty feud, a hunt for hidden treasure and the mysteries of one man's life.
It remains unclear whether MailChimp will be the official sponsor.
Calling all HuffPost superfans!
Sign up for membership to become a founding member and help shape HuffPost's next chapter
BEFORE YOU GO
PHOTO GALLERY
15 Notable Podcasts Of 2016