"Serial," the world's most popular podcast, is coming to an end next week after just 12 episodes. The real-life mystery show about a 1999 murder has become a smash hit -- for a podcast, anyway -- and cultivated a strong community of fans.
Seriously, don't doubt the loyalty of the "Serial" fan base. They've produced an active subreddit, combed the Best Buy that features prominently in the show for clues and come up with elaborate conspiracy theories. All in an effort to figure out who killed Woodlawn, Maryland, teenager Hae Min Lee.
According to the state of Maryland, it was Adnan Syed, Hae's ex-boyfriend and her classmate at Woodlawn High. The state's case rested primarily on the testimony of one man, known in the podcast only as Jay, whose story changes noticeably over the course of his several taped interviews with detectives. According to Jay, Adnan strangled Hae in a 21-minute window of time between leaving school at 2:15 p.m. and calling Jay to come pick him up at 2:36 p.m. on Jan. 13, 1999. Adnan has always maintained his innocence, but it didn't matter to the jury: He was convicted of murder at age 19.
"Serial" host Sarah Koenig gives listeners some great descriptions -- Adnan's eyes are big and brown, "like a dairy cow," while his classmate Nisha sounds "like a chipmunk" -- but without visuals, we thought listeners may still have been left without a full picture of the case. Below are maps and photos we've rounded up from around the Internet.
Hae Min Lee, victim
Nearly one month after disappearing on Jan. 13, 1999, Hae's body was discovered in Maryland's Leakin Park. Described as popular and "always happy" by teachers, Hae played lacrosse and field hockey at her school. She had previously dated and broken up with Adnan -- giving him the only clear motive for murder, according to the state -- but had recently started dating a guy named Don, whom she worked with at a LensCrafters. A local news station once interviewed her, shown below.
Hae's family is likely familiar with the podcast, but not pleased. "I pray that you don't have to go through what we went through and have your story blasted to 5 [million] listeners," a man claiming to be Hae's brother wrote on Reddit. He posted an email purportedly from Koenig to verify his authenticity.
Adnan Syed, convicted of first-degree murder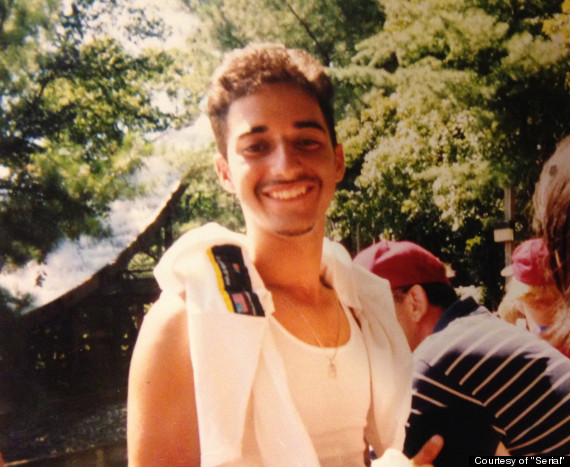 Described by many as a kind, social, athletic "golden child" -- or a "psychopath" -- Adnan, now 34, was given a life sentence in 2000. Since then, he's been in jail, where he's maintained his innocence and -- as he explained on the podcast -- tried to become a better Muslim.
Jay, key witness for the state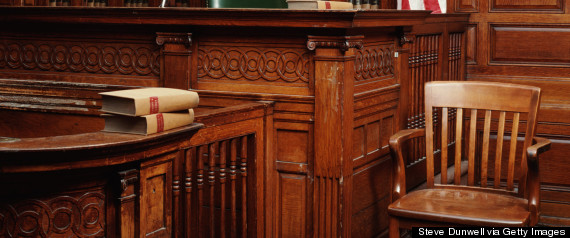 The Daily Mail claims to have one photo of Jay, but we can't confirm its authenticity. Jay was a small-time drug dealer who accused Adnan of murdering Hae and led detectives to her car, which had still been missing even after her body was found. Because parts of Jay's story don't line up with the cell phone records the state used in its argument, Koenig all but suggests he may have worked with the prosecutors to craft a timeline implicating Adnan, regardless of what really happened that day.
Cristina Gutierrez, defense attorney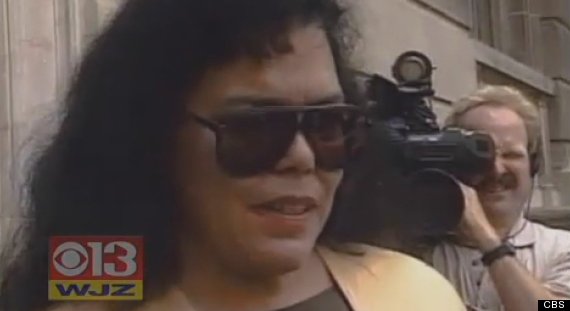 Put a face to that, um, very distinctive voice -- Reddit user nomickti unearthed this video of Gutierrez, pictured in the screenshot above. One of Baltimore's "best-known criminal defense lawyers," she was disbarred a couple years after Adnan's case for mismanaging client money. As Koenig explains, Gutierrez was possibly suffering symptoms of multiple sclerosis toward the end of her law career, and in 2004, she died of a heart attack.
(Fig. A) Woodlawn, Maryland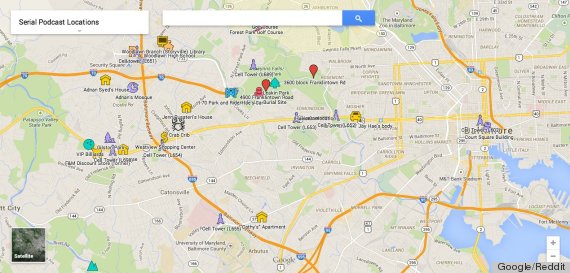 Reddit user jakeprops created this awesome map of noteworthy locations around Woodlawn, Maryland, where the murder allegedly took place. If Jay's story is true, he sure did have a busy day of driving around town.
(Fig. B) Woodlawn High
Yep, looks like any other normal American high school. Adnan and Hae were both part of the school's magnet program, while Jay had graduated as part of the regular student body. Below, you can make out two parking lots and a loop in the front of the school.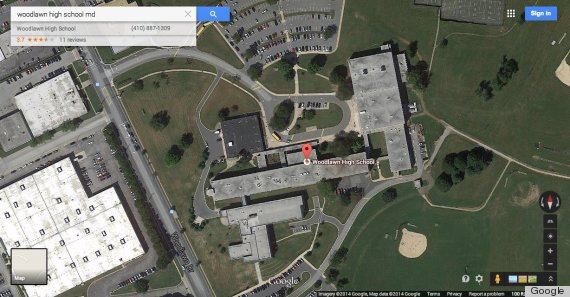 (Fig. C) Woodlawn Public Library
Asia McClain claimed she had a conversation with Adnan at this library the afternoon of Jan. 13, 1999, but Asia was never called to testify in either of Adnan's trials. Adnan stated he was on the school campus the entire afternoon, and while the library is technically off-campus, it is directly adjacent to the school.
(Fig. D) Best Buy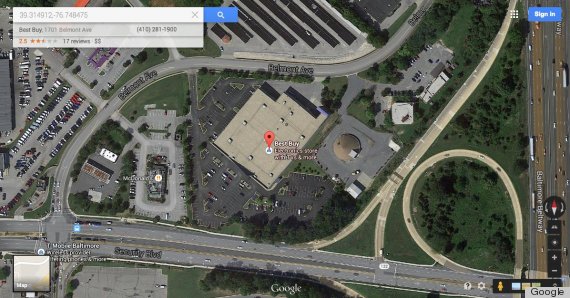 Many listeners may have had a hard time envisioning a murder taking place in the Best Buy parking lot due to its public nature. But if you've seen the location, it becomes less difficult to imagine -- there's a side part that's shielded from the front of the store.
The state alleged that Adnan, after committing the murder, called Jay from a pay phone at Best Buy. There is not, however, a pay phone there today, and Koenig expressed strong doubt that it ever existed. But people on Reddit say there was a pair of them at one point -- in the lobby. To prove it, they photographed two electrical plates and a mismatched patch of carpet inside the front of the store. We can't confirm the validity of these photos as evidence.
Other devoted fans also recreated the drive from Woodlawn High School to the Best Buy parking lot that Koenig herself recreated in episode five. According to the state's timeline, Hae Min Lee would have had to make that trip -- and Adnan would have had to strangle her and run to the pay phone to call Jay -- in 21 minutes, right as post-school bell traffic was in full force. Koenig recreated the timeline, just barely making the 21-minute limit. She stated it was technically possible that Hae could have made that drive and been strangled in that timeframe.
In the fan-made video, the driver makes it in under eight minutes -- but without the after-school traffic. He also deems the parking lot to be sufficiently secluded for a murder to take place unseen.
(Fig. E) The I-70 Park and Ride
According to Jay's version of events, this is where he and Adnan left Hae's car on the afternoon of Jan. 13, with Hae's body in the trunk, while the pair took Adnan's car in search of weed. Later that evening, they returned for Hae's car, drove it to Leakin Park, and eventually left it in a residential lot.
(Fig. F) Leakin Park
The above photo was taken by Reddit user cat_morgue, who has an album of places of interest in the case. According to the podcast, the park has a local reputation as a dumping ground for bodies. Indeed, this is where Mr. S -- the streaker who discovered Hae's body when he pulled off the road to take a leak -- led police.
We noticed that quite a few Serial fans have posted evidence of their own Woodlawn tours on social media. In broad daylight, the park looks fairly innocuous.
(Fig. G) Adnan's cell phone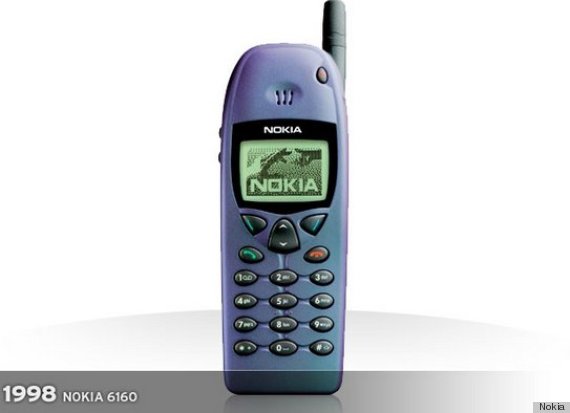 Adnan's cell phone -- the records from which were used by the state in court -- was this old-school Nokia, according to longtime family friend and #TeamAdnan advocate Rabia Chaudry. She was the one who contacted Koenig initially with details of Adnan's case, and thus "Serial" was born. Chaundry has also kept a blog about the case and the podcast.
(Fig. H) Crab Crib, home of the shrimp sale
Still going on, apparently.
Calling all HuffPost superfans!
Sign up for membership to become a founding member and help shape HuffPost's next chapter
BEFORE YOU GO
PHOTO GALLERY
Best Podcasts