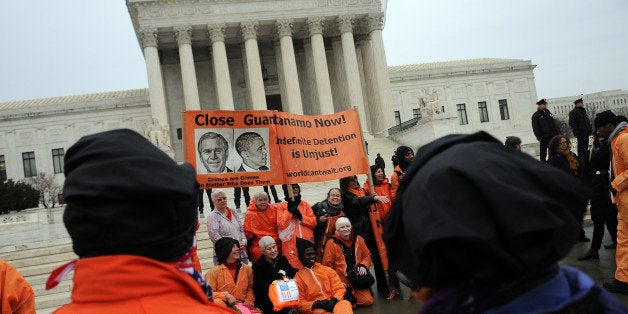 Anniversaries tend to draw attention when they celebrate happy events. This week marks the 21st anniversary of the United States' ratification of the UN Convention Against Torture, which obligated the U.S. under national and international law to; first and foremost, never engage in acts of torture; to thoroughly investigate violations of those rights; to bring perpetrators to justice, irrespective of level or rank; and to provide redress, including the right to rehabilitation, for survivors of torture. As I reflect on this anniversary and what it means at its core, I find myself taking note of how far we've come in our efforts to eradicate torture--and how far we've yet to go.
On his second day in office, President Obama signed an Executive Order ensuring all U.S. interrogations were lawful and humane. He also welcomed making public a summary of the CIA Torture Report by the Senate Select Committee on Intelligence last November, which was an important step in helping the public have a thorough understanding of how extensively the United States condoned and inflicted torture after the attacks of 9/11. But the president has not been a strong advocate for thoroughly investigating torture committed by the United States.
Perhaps the most critical failure has been in the area of impunity for torture. Throughout his two terms, President Obama has steadfastly ignored U.S. obligations under the Torture Convention to hold accountable those responsible by repeatedly invoking the need to turn the page on this sordid chapter of contemporary history by looking forward, not backward. Such impunity is not only an abrogation of U.S. requirements, it sends a disastrous message to other governments who have utilized torture as an instrument of state policy: that those who are responsible for torture--from those who provided the "legal" justifications, to those who ordered or authorized its use, to those who carried it out--will not be held accountable.
This week, former Vice President Walter Mondale emphasized the importance of a human rights approach to our national security policy. Mondale spoke with conviction, clarity and principle about the need for Congressional oversight of intelligence activities, while chiding President Obama for not holding the CIA accountable for hacking into computers used by Senate staffers investigating torture committed by the CIA post 9/11. In an interview this week on this subject, Mr. Mondale told the Washington Post, "I'm surprised by the president, who was a distinguished scholar, a constitutional lawyer, president of the Harvard Law Review....He knows what these issues are, but he's not been a strong advocate, to put it mildly, toward requiring accountability. I agree with most of the things this president does; I do not agree with this."
The former VP spoke with high credibility on this matter. In the Senate, he was a key member of the Church Committee, which investigated abuses by the CIA, the NSA and the FBI after Watergate, including attempts to assassinate foreign leaders. The Committee's work led to policies banning assassinations of foreign leaders through Executive orders issued by Presidents Ford and Reagan. It also led to the establishment of the Senate Select Committee on Intelligence. The Committee's work and revelations, and the Executive Orders which followed, are important examples of the government taking steps to increase oversight and minimize the possibility that such abuses would be repeated in the future.
As I contemplate this anniversary, I find there are serious steps to be taken to end torture, including increased transparency and oversight, but also fully investigating credible allegations of abuse, prosecuting those who authorized, ordered or engaged in acts of torture as part of counterterrorism efforts and providing torture survivors an effective right to a remedy. I (and scores of others) staunchly believe the Senate Intelligence Committee's torture report must be released in full, to allow full transparency into the United States' actions. The prison at Guantanamo Bay must be closed once and for all, and end its abhorrent practice of indefinite detention without charge or trial.
We simply cannot allow another 21 years to pass without realizing the hope that the UN Convention Against Torture holds. Once these actions are taken, that will be cause for celebration.
Calling all HuffPost superfans!
Sign up for membership to become a founding member and help shape HuffPost's next chapter