South Africa is tackling girls' absenteeism during their periods with an innovative solution: giving out free menstrual cups.
The Serithi campaign, with the support of the South African government, is giving out menstrual cups to girls at the Tshegofatsong school in Pretoria, according to the South African Government News Agency. By giving students affordable -- or in this case, free -- feminine hygiene products, they're hoping students won't miss out on school simply because they have their periods.
"I also grew up underprivileged. I understand what you go through when you are on your period," South Africa's Communications Deputy Minister Stella Ndabeni-Abrahams told the news outlet. "You want to go to school but [...] boys will be laughing at you. You lose focus."
An estimated one in 10 girls in Africa miss school during menstruation, according to Unicef, with some dropping out altogether once they hit puberty.
In response to this absenteeism, the Serithi campaign gave out 88 menstrual cups to students at the Tshegofatsong school earlier this month.
"Families facing financial challenges are forced to prioritize other basic needs over that of sanitation," the Serithi campaign website reads. "This program provides much needed relief of financial pressure on parents in poor communities to buy sanitary products."
The advantage of providing menstrual cups, rather than pads or tampons, is that they are more affordable and sustainable over the long term. The Mina Cups they distributed can last up to five years, according to the website, saving women the cumulative cost of 60 months' worth of tampons and pads.
What's more, the cup -- which is inserted into a woman's vagina to catch menstrual fluid -- provides six to 12 hours of protection at a time. It collects three times more fluid than a regular tampon, lasting long enough for girls to get through an average school day without necessarily having to change it.
Menstrual cups have been distributed to schoolgirls to tackle absenteeism in other countries, such as Kenya, and even in other regions of South Africa.
The same premise drove New York City to provide free tampons and pads to girls in 25 public schools in Queens and the Bronx earlier this year.
"No young woman should face losing class time because she is too embarrassed to ask for, can't afford or simply cannot access feminine hygiene products," said New York City Councilwoman Julissa Ferreras-Copeland in a news release. "Providing young women with [menstrual products] will help them stay focused on their learning and sends a message about value and respect for their bodies."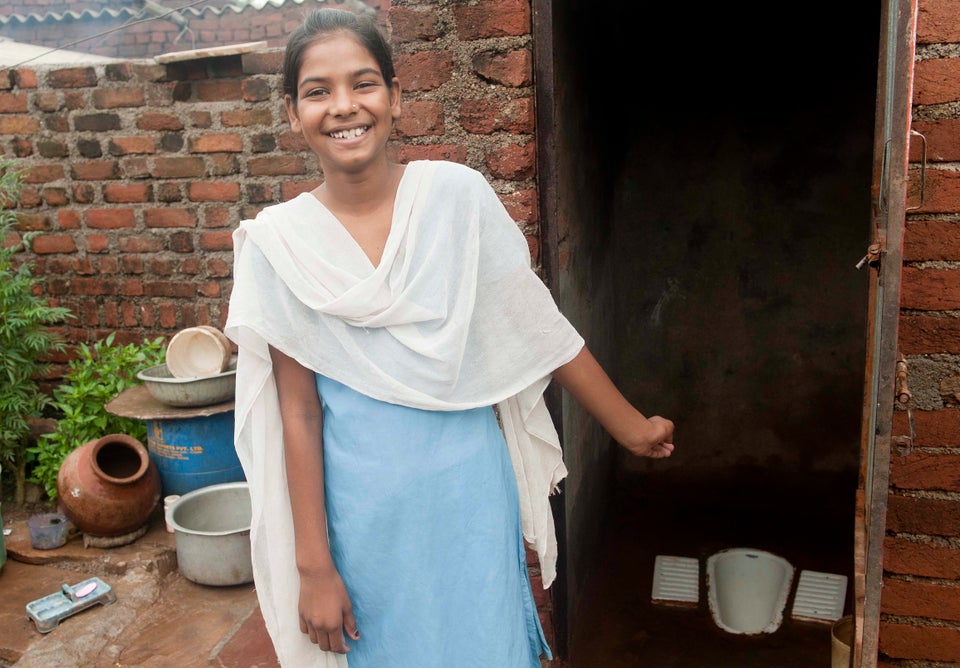 Toilets Mean Safety, Dignity For Girls