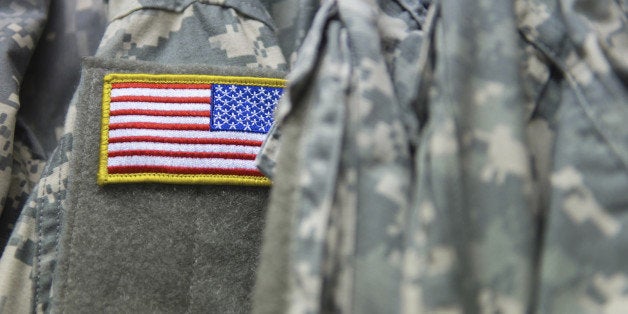 The month of November is always very special for me. There's Thanksgiving, of course, but for me the specialness of the month comes much earlier. On the 10th of November is the Marine Corps Birthday, and the 11th is Veteran's Day. Both of these days remind me of my prior service, my continued service, and the service I wish to inspire in others through the Franklin Project.
The Franklin Project was brought into being to make a year of national service a cultural expectation, a common opportunity, and civic rite of passage for every young American. I joined the Franklin Project because these three things -- as well as national service - are needed by this country. The Franklin Project's goal is create one million new service year positions over the next five years. It's been well documented that today's millennials very much want to serve in some capacity either just before, or just after college. While they still have the motivation to serve, I fear that they may not have the opportunity, or at least not the opportunities we had in the eighties and nineties. Becoming an Ambassador is my way of continuing to "give something back" personally, while at the same time, hopefully helping and inspiring this younger generation to do the same. Volunteering for a service year will give young people the opportunity to bond, learn, and grow with their peers while they do something worthwhile. They can get these opportunities by volunteering for a year of service either right after high school or college. That service can be in the military, in one's home town, or even on the other side of the country. The shared sacrifices and common experiences of a civilian service year are just as valuable to our young people and the country in general as them joining the military.
My grandfather was in the Army. I had uncles in the Army, and my father spent over twenty-five years in the Air Force. From the time my grandfather served, through my time in the Marine Corps and Air Force, the Cold War demanded that someone step up on behalf of our country. The winning of the Cold War engendered no parades, there were no signing ceremonies on a battleship, but it's impact while silent, is just as monumental as the end of our Nation's other conflicts.
The experiences I had when I served in the military formed the bedrock of my career and have held me in good stead to this day. In 1988, my peers and I had ample motivation to serve. In today's political, economic, and social environment I worry that my children may not have the opportunities or motivation to similarly serve their country. I became a Franklin Project Ambassador to try to continue this legacy. As one of two Ambassadors for Houston I hope to bring many of the volunteers, community organizers, and service organizations together to set up a local organization that will support the national movement while also helping Houstonians.
I'm proud to be a veteran, and am proud to still be able to serve in uniform. But the uniform is not the most important part of this equation, it's the service. Not every can serve, wants to serve, or needs to serve in the military. State and Federal military members serve side by side every day, and both should be immensely proud of the help they give to their communities and country. We as a nation should not only continue supporting service such as this, but expand upon it.
On the way to a conference near Bastrop I glanced to my left off the highway and saw an unmistakenly military helicopter rising from a lake with a large yellow bucket of water swinging from below. That crew was on its way to help fight the fires there. They were going to heart of the fire and working right beside fire fighters, emergency workers, Red Cross and other volunteers. The Franklin Project wishes for that spirit of service to be something that almost every young person aspires to. This Veteran's day we encourage everyone to consider putting "service before self" in any way that you can, be it large or small. And for our younger people, come and join this movement. You can be part of something that not only changes and helps lives in your community, but something that helps and changes your life.
This post is part of a series produced by The Huffington Post and the Aspen Institute's Franklin Project in conjunction with Giving Tuesday. The series, which will run for the month of November, features pieces written by Franklin Project Ambassadors, local leaders who are working with community stakeholders in 25 states toward the Franklin Project's vision of making a year of national service -- a service year -- a cultural expectation, common opportunity, and civic rite of passage for every young American. For more on service year opportunities and organizations, visit https://serviceyr.org.
Calling all HuffPost superfans!
Sign up for membership to become a founding member and help shape HuffPost's next chapter