A service dog is recovering from a leg injury after leaping in front of a school minibus to protect his blind owner.
Audrey Stone, 62, and her golden retriever named Figo were crossing a road in Brewster, New York, on Monday morning when the bus carrying kindergarteners struck them. Paul Schwartz, who manages a gas station located at the intersection where the collision happened, said the dog's leg was cut down to the bone.
"I don't know if [the driver] thought [Stone] was going to move faster, but it looks like the dog tried to take most of the hit for her," Schwartz told the Journal News.
Stone suffered a fractured elbow, three broken ribs, a fractured ankle and a head wound.
"The dog did not want to leave the side of the woman at all ... it was the same thing with her, she did not want to leave the dog's side," Del Gardo said. "She was very, very concerned about the dog. My officers that were there and the fire department assured her everything would be fine."
Related
Before You Go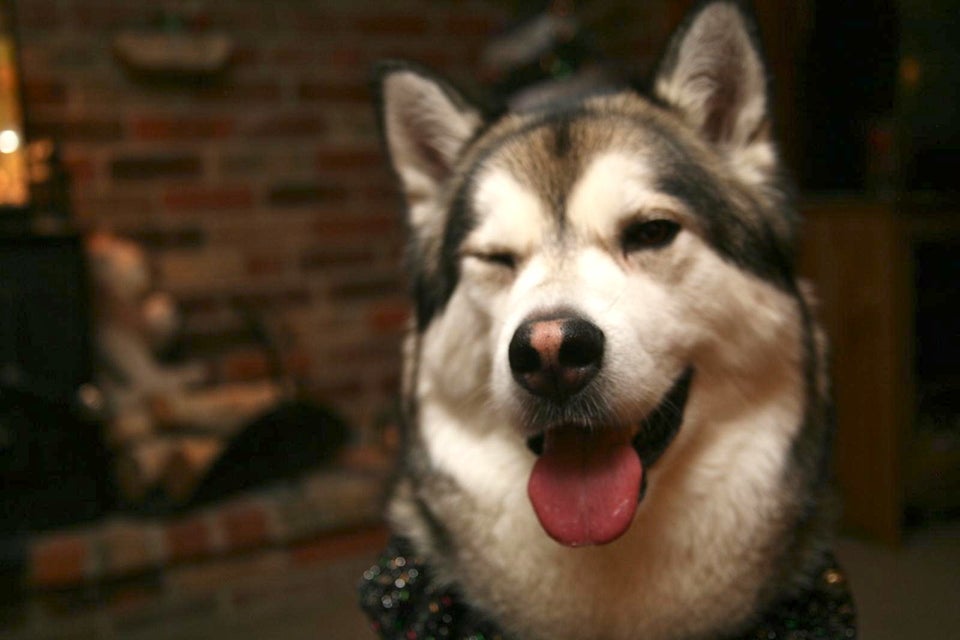 Cute Dogs On Reddit