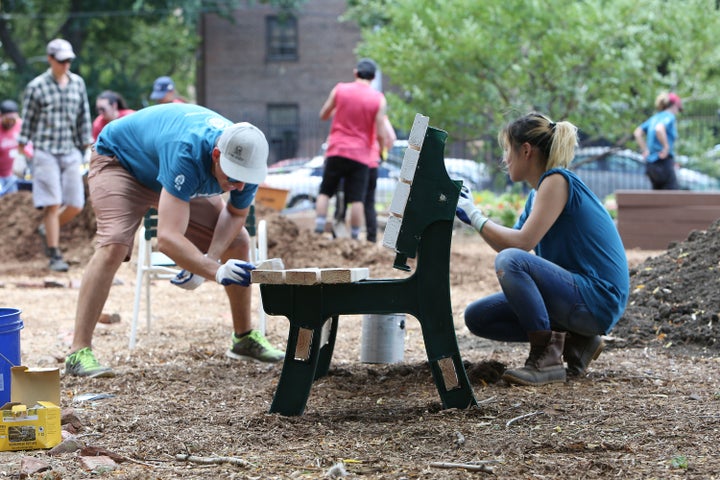 It's hard to believe over a year has passed since I joined Timberland as global brand president. When I think back on my first weeks in the role, I recall two things above all others: the excitement I felt at the challenge of leading a nearly $2 billion global lifestyle brand; and how moved I was by the passion and commitment of the Timberland community -- not only for the brand itself, but also for doing good. This was clearly a special place I had landed.
Not many executives can say that in their first week on the job they – literally and figuratively – pulled on their boots to help restore a vacant lot in the South Bronx into a community garden. But doing just that is how I quickly began to understand and experience the Timberland philosophy of being an "Earthkeeper." It's a company mantra rooted in the idea that business is not just about the boardroom and the bottom line; it's about having a deeper purpose. For Timberland, this comes to life through a longstanding commitment to make our products responsibly, protect and restore the outdoors, and to serve communities around the globe where we live, work and explore.
A week later, I pulled my boots on yet again to participate in Serv-a-palooza, an annual service event where we close our headquarters for the day to serve in communities across New Hampshire. Timberland's Path of Service™ program, which just celebrated its 25th anniversary, provides employees worldwide with up to 40 paid hours each year to serve. I learned first-hand that when people are provided with the freedom and motivation to give back, they're much more likely to get engaged. And the numbers support this hypothesis, with employees serving over one million hours since 1992.
Service not only unifies, but is also a great equalizer. At these events, I wasn't the president of the company, I was another set of hands working toward a common goal to bring a beautiful space to a community in need. That is when I became an Earthkeeper. As I stood in front of the approximately 70+ volunteers in the Bronx thanking them for joining us in service, it occurred to me that I should have thanked them for much more. I should have thanked them for welcoming me into this engaged community of responsible corporate citizens, determined to make a difference.
Over the past year I have grown to realize that service has a lasting impact on people, communities and our business. Service inspires people to solve problems creatively and to motivate others to make positive change – on both a large and small scale. It builds skills and develops tomorrow's leaders. In recognition of this, I'm proud to say that we've recently signed on as an Employer of National Service with the Corporation for National and Community Service, helping connect graduates of national service programs like AmeriCorps and Peace Corps with career opportunities at Timberland.
This is one way that we bring our Earthkeeper ethos to life. But imagine if this way of thinking spread beyond Timberland into our everyday lives? What if each one of us challenged ourselves to be an Earthkeeper? While I can't take credit for Timberland's commitment to service, I can say that it has inspired me to take it to new heights – and to be an Earthkeeper in everything I do, even beyond Timberland's doors.
Service doesn't just make good business sense; it's good for our families, our communities, our society – and our world. As we embark on a new year, I encourage other business leaders to harness the power of service, and find a way to bring this ethos into their own organizations in 2018.
About the aurthor: Jim Pisani is Global Brand President of outdoor lifestyle brand Timberland, a VF Corporation brand. Pisani joined Timberland in 2016 but has been with VF since 2008, most recently as President of VF's Licensed Sports Group, which included the Majestic® brand. Prior to VF, Pisani held a succession of leadership roles in branding, merchandising, sales and marketing at PepsiCo and Kraft Foods.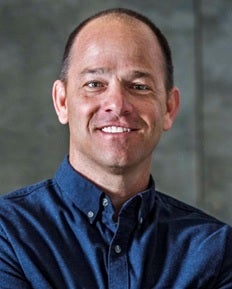 Related
Popular in the Community