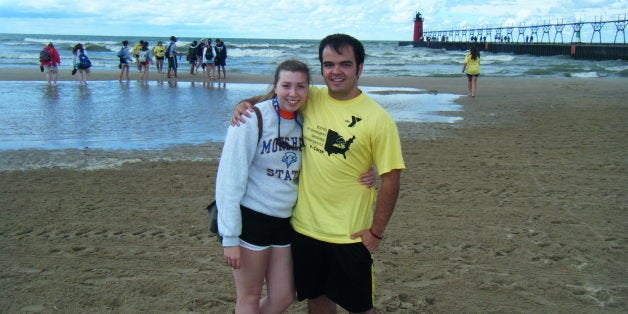 "I don't know where I am going. But I am on an adventure. A beautiful, breathtaking, and heart-wrenching adventure." -- An excerpt from the first day of Service to the North in Indianapolis, Indiana
This summer, I was part of something that I have carried with me every day since. An experience that I will never forget. An experience that changed my life.
The Kentucky YMCA has a program called Y-Corps, which are service trips of around 20 student Y members each who dedicate months of service prior to the trips. This summer, two trips were made across Kentucky, one down south and another trip up north. To go on any of these trips, each person must complete at least 50 hours of service and fundraise either $500 or $1,000 through donations to the Kentucky YMCA Scholarship Fund.
I was on the Y-Corps Service to the North, and our trip began at the end of July. I had butterflies flying around my stomach as my parents drove me to Louisville, where the Service to the North team would depart on a nine-day journey in a school bus. I knew some of the team members from previous Y-Conferences, but there were many that I had never met, and I had never participated in a service trip like this before. Though I was nervous, I was also ready to try something completely out of my comfort zone. Once we loaded the bus with our lightly packed suitcases and sleeping bags, we said our goodbyes to our parents and departed for an adventure that changed all of our lives.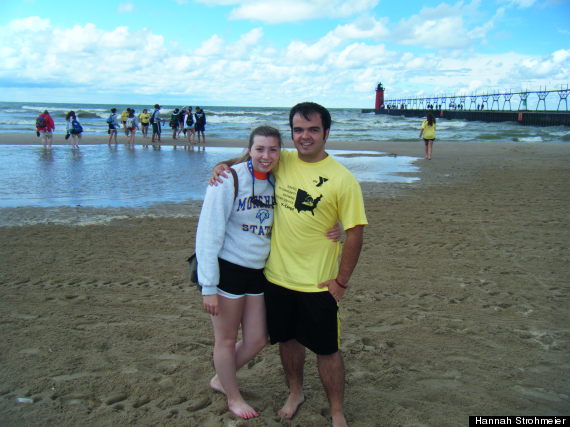 The trip was jam packed with hard work and cultural experiences. With the Kentucky Y's motto: "Participate, don't anticipate," we had no idea where we were headed. Road signs were our only clue of where we would be stopping. We did service work at a Middle Way House in Indiana, a Detroit Market Garden, a Pennsylvania YMCA for an invasive species clean-up, the Upper Main Line Y in Pennsylvania to spend time with children at a summer camp, a Hurricane Sandy cleanup in Jersey Shore and the National Mall in Washington D.C. We slept on floors of local YMCAs that would take us in for a night, and some nights we didn't have the opportunity to shower. We had late nights on the road driving from city to city, and early mornings to start the day journaling and reflecting on the day before.
Though we were physically exhausted from the hard work, we still enjoyed the time to experience the culture of the areas we were in, and were emotionally challenged when we could hear people's stories. We spent one day with teenagers that are part of the Detroit YMCA and talked to them about the struggles their city has faced, and how they are dealing with it with a smile on their face. Another day, we went to the Flight 93 Memorial, which was especially hard since most of us were old enough to remember 9/11. On the day we were in New Jersey, we got to talk to a family affected by Hurricane Sandy and see how our help made such a difference in their life. The man who owned the house told us that there needs to be more people like us in this world, and to pass it down to the next generation.
It has been hard for me to put to words how much this trip has affected me. I wrote in a journal every morning and night, whenever someone said something inspiring, during our reflection times, and after we left an area to continue our journey across the north. I'm glad I did, because I always want to remember how I felt in each moment. Especially the moment on the steps of the Lincoln Memorial one night for a time of reflection before our days on the trip came to an end. I wrote in my journal:
I hope that whenever you are reading this again, you find the reassurance you need. I hope you remember that moments can be perfect. That people can be true and honest and good. That places or things can just feel like home, even if it's not.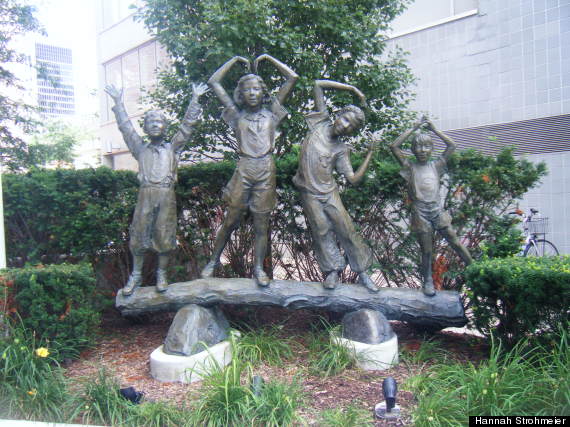 I can look back on that page and remember how perfect that moment felt in Washington D.C. with people that had become my family. If I flip back a few pages, I can remember that moment in South Haven on the beach of Lake Michigan with 20 other teenagers who want to see a change in this world, laughing and dancing around in the sand. I remember the cool breeze taking over our hair while I took in every second.
If I skip ahead, I can remember painting the chain railings in front of the Washington Monument and sharing our message of service to tourists from all over the world who were taking pictures of us and asking us what we were doing. But in each entry, I can remember how I found my home in the Kentucky YMCA. Though I was one of the only ones who had never participated in a Y-Corps trip, they accepted me and brought me in with open arms. And though we were miles and miles away from Kentucky, the Y-staff, team members and each YMCA facility that took us in made it feel like home. Because "home" isn't just a place. Home is wherever you feel loved and accepted. And the YMCA is nothing short of that. I felt like I was somewhere I belonged. Our team shared moments of physical struggle and we comforted each other through the emotional tries. We each shared our own stories, and we each knew that all ears were listening and all hearts were open.
Y-Corps Service to the North changed my life. However, I could not have been a part of this if it was not for those people who donated to the Kentucky YMCA Scholarship Fund. Through their donations, not only was I able to travel to northern states this summer to do volunteer work, but students all across the state of Kentucky are able to participate in the same Y-Conferences that have made such an impact on my life. With each Y-Corps team member fundraising to participate in these service trips, we raised nearly $100,000 strictly through donations.
It was not an easy ride, but the commitment we all made was worth every second of hard work and stress. Through this trip, I learned so much about my love for volunteering and my love for the Kentucky YMCA. I had an incredible adventure, and I hope I can continue to spread the Y's message of leadership and service.
REAL LIFE. REAL NEWS. REAL VOICES.
Help us tell more of the stories that matter from voices that too often remain unheard.