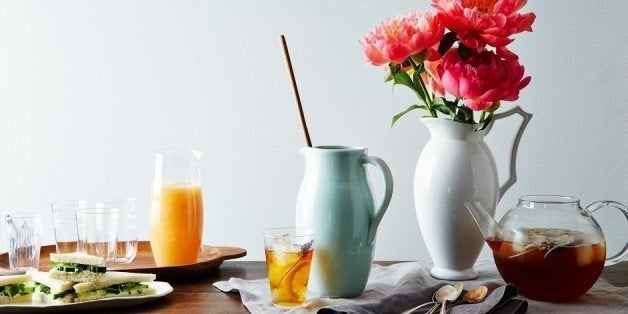 At Food52 we're all about collections with Provisions -- and we don't want you to miss out on the fun.
When it comes to cooking for a crowd, beverages are often overlooked. We're not talking about cocktail parties, when the sole focus is the drink. But for a dinner with friends, or a backyard barbecue, food tends to take center stage.
The good news is that an excellent drink needn't be complicated. And it doesn't require too much foresight. Lemonade is always a crowd-pleaser, and if you're feeling fancy, add a little strawberry and basil to it. If your food is spicy or bold, keep it simple and just slice up some citrus (a mix of lime, lemon, and blood orange is pretty) and let it sit in chilled water for a few hours. It's more interesting than plain water, but still pairs with any dish.
If you're making chilled drinks, consider mixing them in advance, then freezing an ice cube tray full of it. When you're ready to serve, use the pre-made cubes instead of regular ice -- your drink won't get diluted as they melt. Try this with lemonade, or iced coffee.
Iced tea is a classic, and if you're ready for some alcohol, make a perfect punch without a recipe using this method.
Our best tip: Get yourself a very long-stemmed spoon to reach into any size vessel. This walnut one is our favorite for mixing drinks, cooking, and generally looking pretty.
Food52 is a community for people who love food and cooking. Follow them at Food52.com -- and check out their new kitchen and home shop, Provisions.