In our work at the Flawless Foundation, we believe that promoting and maintaining brain health is a lifelong endeavor, and we embrace seeing the spark of divinity in every individual, in all life phases. Recently, thanks in large part to the eye-opening experience of attending the Connectivity Summit on Rural Aging, we've been focusing on the health challenges facing older Americans. With only six percent of nonprofit organizations dedicated to providing services to aging populations, we believe it's important to shine a light on those who are leading the way in this cause. In honor of Healthy Aging Month, we are featuring a few of the inspiring advocates we've met, as well as some other leaders in the field.
Dr. Lenard Kaye: The Director of the University of Maine Center on Aging has been a vocal advocate for increasing our focus on the challenges facing older Americans, and has led important programs aimed at making a real difference in the lives of our elders and their families. Living in Maine, which has a large aging and rural population, he is particularly in tune to the risks posed by isolation and loneliness and has also focused on increasing resources and support for caregivers.
Dr. Edward Huey: Dr. Huey conducts research at the Taub Institute for Research on Alzheimer's and the Aging Brain at Columbia University, where he focuses on studying the genetics behind Alzheimer's. Despite significant medical advances in the past decades, we still know relatively little about these brain disorders. Research centers like the Taub Institute are leading the way in groundbreaking studies and clinical trials with the hope of finding a cure for these common and under-researched illnesses.
Dr. James Greene and J.R. Green: A pioneer of geriatric psychiatry for five decades, Dr. Greene has held numerous leadership positions in the field, including serving as Chairman of the Psychiatry department at the University of Tennessee and as a delegate at the 1995 White House Conference on Aging. He also founded and serves as Chief Medical Officer at Senior Life Solutions, which brings geriatric behavioral health care to rural communities. Dr. Greene passed on his dedication to this cause to his son, J.R., who is CEO of Senior Life Solutions and leads the company in creating a national model for delivering holistic care to seniors who would otherwise have difficulty accessing behavioral health services. Through the use of cutting-edge technology including telepsychiatry, this company is bringing innovation to this critical healthcare need.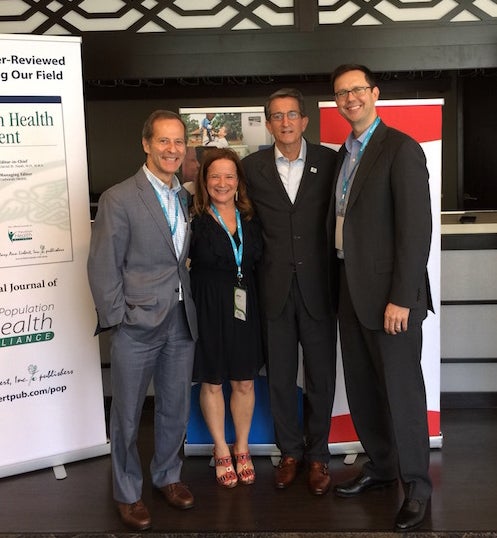 Donato Tramuto, David Nash, and Joe Coughlin: These three men lead and co-hosted the Connectivity Summit on Rural Aging, which focused on developing solutions, not simply debating the issues or sharing opinions. Though they come from different spheres and backgrounds -- Mr. Tramuto is the CEO of Tivity Health and Founder of Health eVillages, Dr. Nash is Dean of the Jefferson College of Population Health, and Dr. Coughlin is the Founder and Director of the MIT AgeLab -- all share a commitment to bringing the best minds, cutting-edge technology, and evidence-based practices to improving health for aging Americans. We left this important summit with many tools in our activist's toolkit, and marching orders to get to work and make change.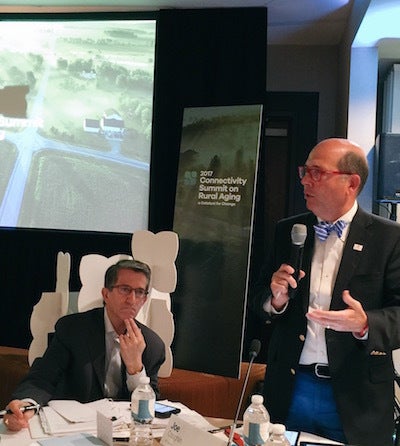 Maria Shriver: Through her initiative, the Women's Alzheimer's Movement, Ms. Shriver has brought increased attention to awareness-building, prevention, and research for this disease. By bringing together powerful voices from Hollywood, Washington, and other spheres, she has used her influence to shine a spotlight on the fact that Alzheimer's disproportionately affects women, and has pushed for prioritizing women-based research. She is a role-model for how we can combine our passion and our voice to press for positive change. (And check out her new coloring book for brain fitness.)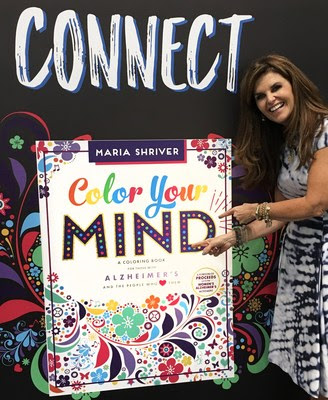 Paula Resnick: As Director of the Meeting House After School, Ms. Resnick's work is focused on the younger generation, but she has also been actively involved with Dorot, an organization aimed at alleviating social isolation and providing services to older adults, for over fifteen years. In recent years she has organized activities between Dorot and the Meeting House, like an event in which the TMH kids put together emergency hurricane kits for homebound seniors and another where they wrote Thanksgiving cards for the Dorot community members. She has invited seniors to the Meeting House to share oral histories with the children, sparking a rich intergenerational exchange that provides meaningful connection, learning opportunities, and happiness for all involved. Along with her family, Ms. Resnick has also volunteered her own time with seniors at Dorot, modeling the kinds of simple but meaningful acts of service that we can all undertake to support older members of our communities.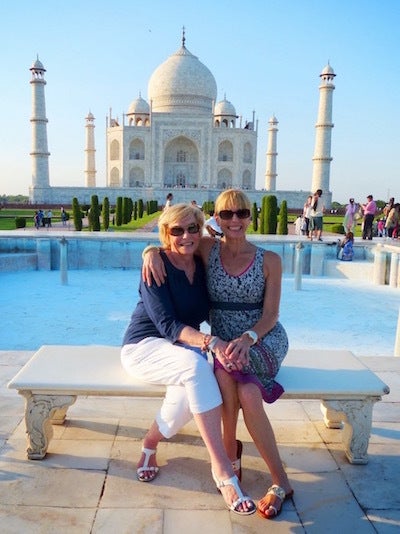 We all know someone who is aging, and it's an issue that will affect all of us. We each can make an impact and contribute to creating a world where our elders have the tools and support they need to be healthy and thrive. Let's take inspiration from these aging awareness heroes who -- through pledging their time, voices, financial support, and life's work -- are showing us how to raise awareness and create reform. They are doing so with their whole hearts and souls, and so can each of us, one small gesture of connection at a time.
Popular in the Community