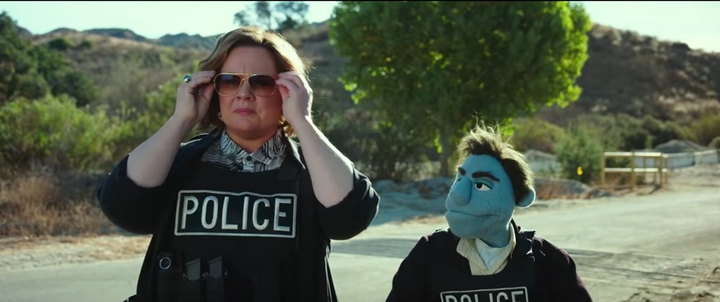 The nonprofit educational organization responsible for the beloved children's TV show is suing STX Productions, the producers of the upcoming film "The Happytime Murders," for using the "Sesame Street" name in the movie's marketing, specifically the tagline "No Sesame. All Street."
"Sesame seeks to enjoin Defendants' deliberate effort to appropriate its SESAME STREET mark, and its trusted brand and goodwill, to promote their R-rated movie, 'The Happytime Murders,' by way of a violent and sexually-explicit trailer," the lawsuit states.
"The Happytime Murders" is an R-rated buddy-cop movie set in a world where humans and Sesame Street–style puppets co-exist. Melissa McCarthy stars as a police officer who gets a new puppet partner and is tasked with solving a series of connected murders.
It appears the makers of the classic children's program are continuing their mission of education by teaching STX Productions a valuable lesson in trademark infringement.
"The Happytime Murders" hits theaters Aug. 17.
BEFORE YOU GO