My name's Joey Mazzarino, and I'm a Sesame Street Muppeteer. I am here on the Interwebs to talk a little bit about my experience working on Sesame Street's new outreach project, Little Children, Big Challenges: Incarceration. Now, I know what you're thinking: Who better to talk about a serious topic like children of incarcerated parents than a man who wiggles dollies for a living? But there's a reason, trust me.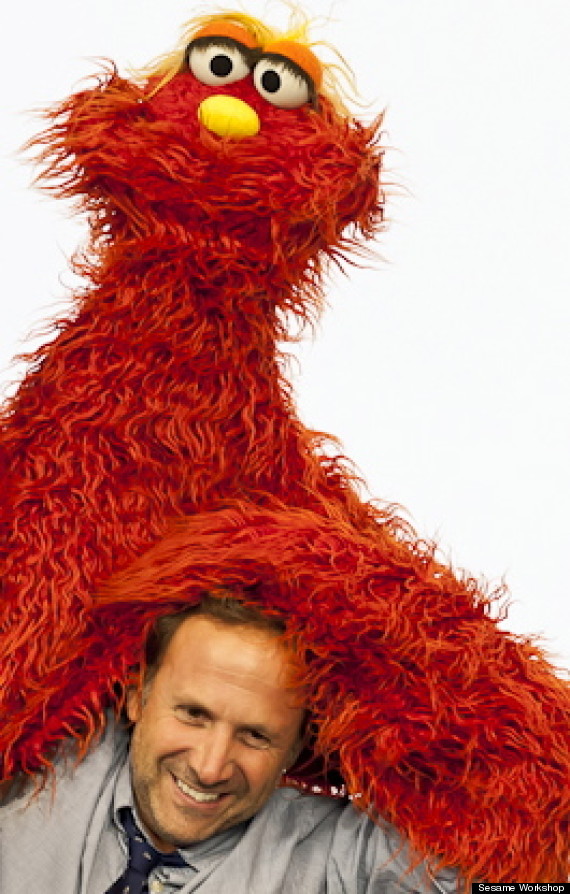 First let me tell you that I play a character named Murray on the show. He's a big, orange ball of fur with a huge underbite and a perpetual smile. When I play Murray I get to go out on the mean streets of NYC and make them just a teensy less meaner. (It's true, even the most hardened cigarette-chomping, tattoo-sporting, eyebrow-pierced New Yorker can't help transforming into a five-year-old when they see a fuzzy Muppet sitting on their stoop.) Most of the time Murray is unscripted and gets to meet real people, both children and adults, and ask them questions about letters, numbers and vocabulary. I am a lucky man and normally I can't believe someone actually pays me for this job. It's fun and not as taxing as ditch digging or accounting. That is until someone asks you to go and talk to real kids about what life is like when they have an incarcerated parent. At first I was paralyzed -- how in the world can I go up to someone I just met and start asking them about something so personal and so painful? It was impossible. But then I thought about my Uncle Ronnie.
My uncle Ronnie was larger than life. He was only 19 years older than me so he was more like a big brother than an uncle. And he was crazy in the greatest possible way. I remember the homemade cannon hooked up to the back of his 1979 black El Dorado as it came rolling down our street on the 4th of July with the theme from Patton blaring out of the car stereo. I remember the 6-pound live lobster he released into my aunt's kitchen on Christmas Eve. I remember him bursting into my house dressed as the wolfman, running up and down my staircase howling like a madman, and then back out the door without ever once identifying himself. The phrase you heard from my mom and grandmother whenever my uncle was around was, "Ronnie, what the hell is wrong with you?" It may have driven them crazy, but I loved it. And I loved him. He introduced me to the Marx Brothers and The Three Stooges and he would spend hours watching Bugs Bunny with me. He was my comedy education as a kid.
When I was around 12 I remember my uncle pulling in front of Chick's candy store on Bath Avenue in Brooklyn, head shaved into a Mohawk. I asked him what he was doing and he said, "Ever see Taxi Driver?" I had, and I was scared. He jumped in his car and rode off laughing. Needless to say, my uncle got in trouble that evening. And he was put in jail.
When my uncle went to jail no one sat me down and told me what was going on. In fact, they made up stories. He's away at school. He's upstate. Anything but the truth. Of course, I knew better and just wanted someone to talk to me about it. But they didn't. Eventually, through cousins, I was able to find out some details and I started writing to my uncle. I wanted to visit him but my parents wouldn't allow it. They didn't think it was anyplace for a kid to see. My only reference point for prison was a TV special called Scared Straight, so whatever the reality was, my mind saw it as much worse. The whole time he was incarcerated I had very little contact with him and I missed him and was scared for him.
Now, here it is, over 30 years later and I am asked to interview these children of incarcerated parents, and I realize, that's my way in. I will just make my uncle, Murray's uncle, and talk through Murray about what I went through, felt and it won't be fake and phony, but it will be honest and true. When Murray started to share stories about the very intricate drawings that were on all the envelopes that his uncle sent, you could see the kids light up. That was the same thing they got. Now, Ronnie was my uncle, not my parent, so I didn't fully understand what they are going through. But when they started sharing, it was heartbreaking. You may think it some how unnatural for a human being to open up to a piece of cloth with ping-pong ball eyes. But there is some alchemy that happens when a Muppet speaks to you. You immediately don't see the 180-pound meatbag that is underneath it and fully engage with the Muppet as alive. And that's what these children did. And I could see, a lot of them just wanted to talk about what happened and how they felt. One little girl started to share heartbreaking details about what happened the night her parents were taken away. One of the producers came in to stop her, knowing we would never use it, but I waved them off. She wanted to speak and to be heard. And that's what I could do for her at that moment -- listen.
Just a postscript about my uncle Ronnie: He was released from prison after five years and turned his life completely around. He became a devoted husband, father and grandfather who deeply cared about children and people in need. When I told him how I used his story for Murray, he was super excited. He was thrilled that his story could help kids today. He asked if they would make a Muppet version of him. I laughed and said that wouldn't be a bad idea. That ended up being the last conversation I had with him as he died unexpectedly at the age of 63. I am happy that through my work at Sesame Street I was able to honor my uncle and also reach kids who may not usually have a voice. But they are out there. So let's all try and listen.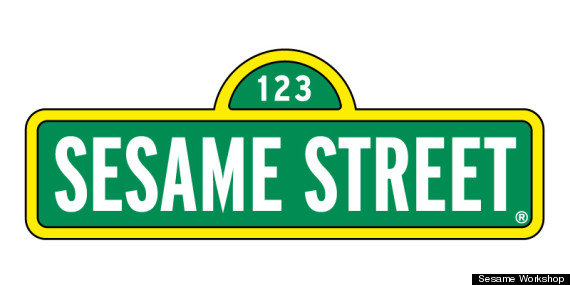 REAL LIFE. REAL NEWS. REAL VOICES.
Help us tell more of the stories that matter from voices that too often remain unheard.