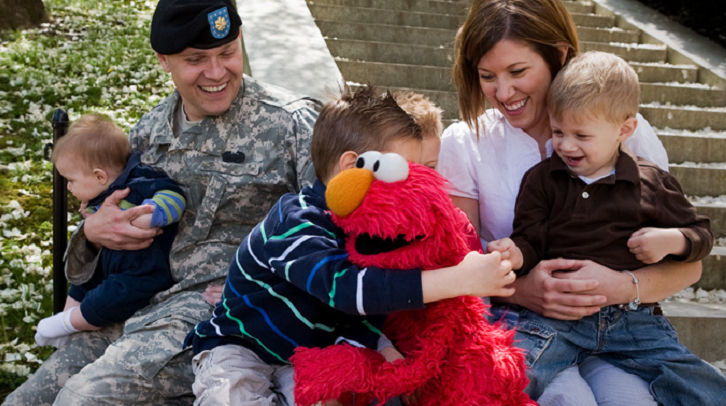 Frequent moves are tough. They can be stressful for both adults and kids. It's a well-known fact kids thrive on routine, and changes like moving to a new place disrupt the consistency kids count on. It's estimated that a military kid will attend between six and nine schools during the course of a military parent's career due to frequent moves. It's not only a lot of boxes and moving trucks, it's a lot of change. New schools, new friends, new sports teams, new babysitter, new coaches, new everything.
Repetitive moves may lead to feelings of sadness, fear, and anxiety which is why Sesame Street created the Big Moving Adventure app to help military kids and families build a positive attitude towards moving and to help kids become engaged in the process. The entertaining, educational, and highly interactive app helps young kids get comfortable and excited about moving to a new place while encouraging communication between parent and child. You can download the app for Android or iPhone or for Kindle Fire at Google Play, the Apple Store or Amazon by searching "Big Moving Adventure."
Additionally, Sesame Street offers these tips to help parents make the transition a positive experience for everyone:
Start on a positive note. Refer to the move as the "new family adventure." You can tell your child it's time to explore another community or country.
Help make packing more exciting. Encourage your child to help by decorating each of their boxes with markers and stickers or print out Sesame Street's labels. That way when you arrive at your new home, you'll know which boxes are your child's and can unpack those first. Involving your child during the unpacking process will help him or her feel that he or she is an important part of the move.
Reassure your child he or she will make new friends. It is tough to always be the new kid on the block and have to make new friends all the time. Sesame Street recommends saying to your child, "It's difficult to say good-bye to friends. But the good news is, soon you're going to have even more friends, and you can still keep in touch with your old friends, no matter where you are." When it comes to making new friends, help your child practice language he might use to approach a new friend. You can say, "Hi, my name is ___. What's yours?" Additionally, Sesame Street has these adorable cards you can print out and kids can decorate and give to their friends before the family moves.
Get excited together. Search online or in books for pictures of your new city or country and for information about great place for your kids such as playgrounds or the zoo. Make a list of the fun new things you can do together. For a fun activity, print out this map and let your child chart a course from your old house to your new house!
Be patient with any sadness or unusual behavior your child displays, such as clinging to you or being resistant at bedtime. Reinforce positive behavior with responses like, "I like how helpful you are being, it's helping us settle in more quickly."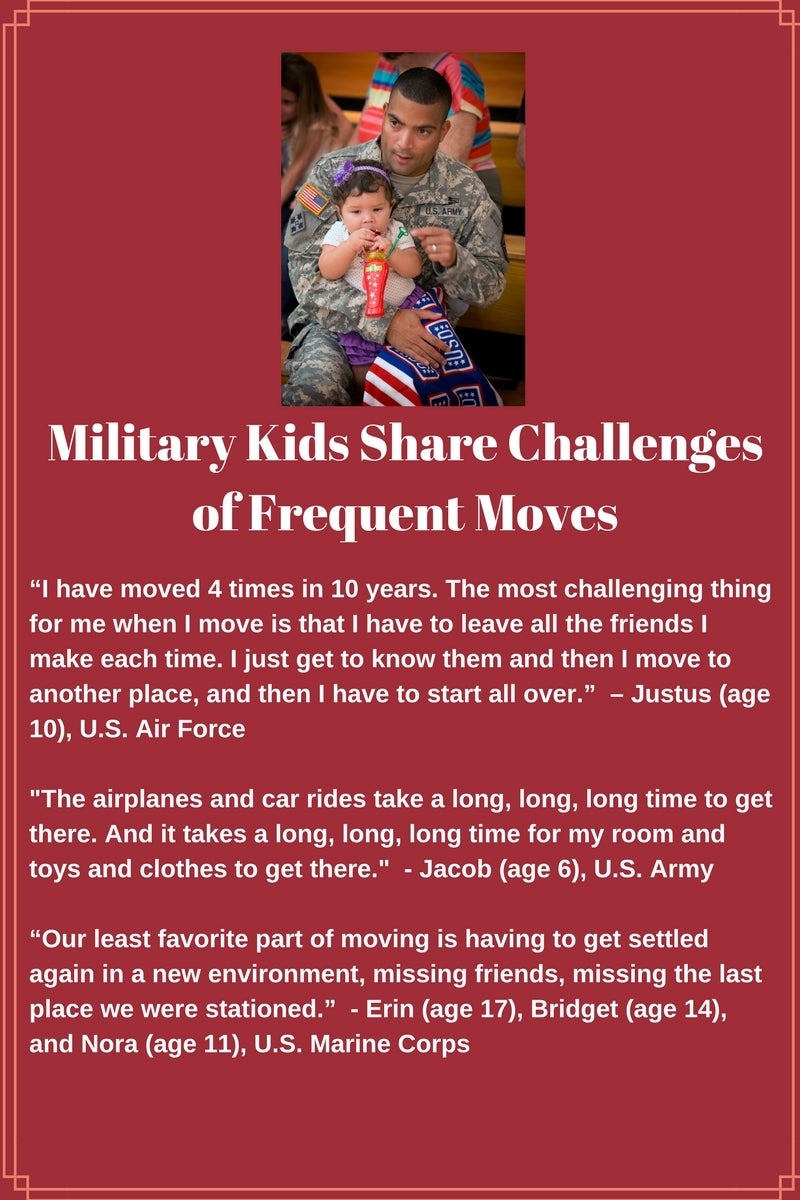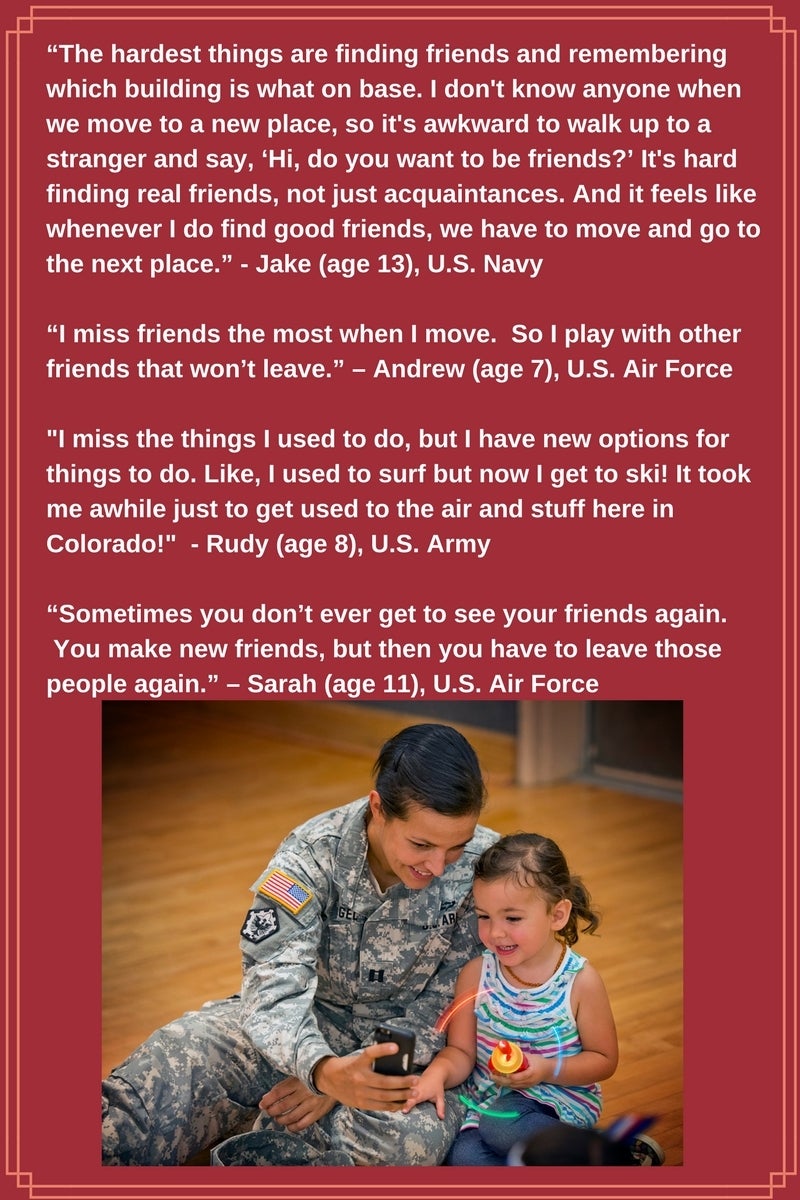 Calling all HuffPost superfans!
Sign up for membership to become a founding member and help shape HuffPost's next chapter
This post was published on the now-closed HuffPost Contributor platform. Contributors control their own work and posted freely to our site. If you need to flag this entry as abusive,
send us an email
.