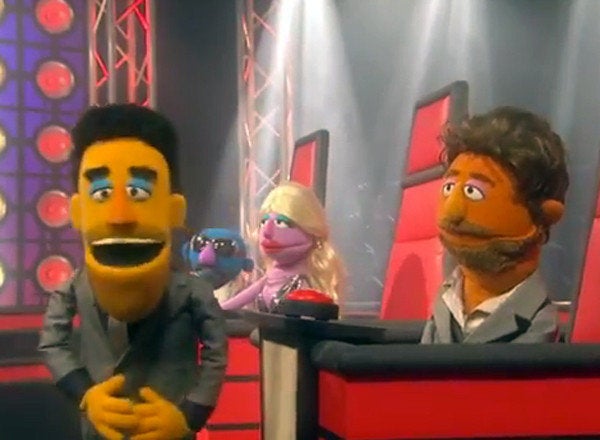 In "Sesame Street's" new "Voice" spoof, airing as part of Season 43, host Carson Daly and judges Blake Shelton, Christina Aguilera and Cee Lo Green get the Muppet treatment. Even Purrfect the Cat appears. The spoof pokes fun at the gimmicks -- spinning chairs, blind auditions -- while teaching viewers about making sounds.
Watch a bit of the parody below and take a peek at some of the celebrity guest stars in the gallery below.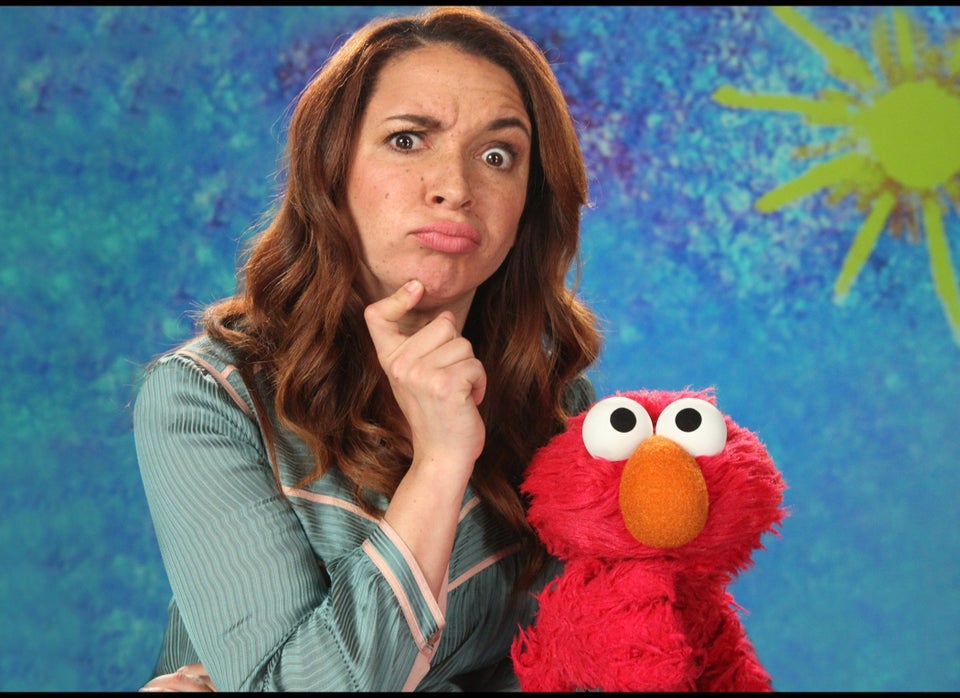 Sesame Street Season 43 Guest Stars

"Sesame Street" premieres Mon., Sept. 24 on PBS Kids. Check your local listings for times.