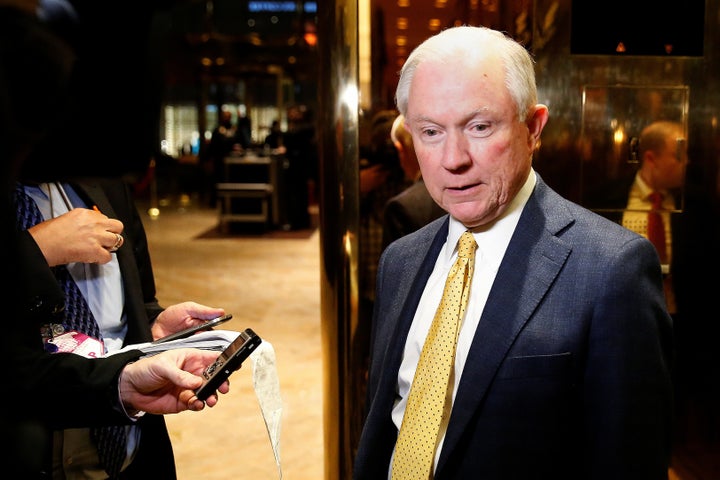 "Fundamentally, almost no one coming from the Dominican Republic to the United States is coming here because they have a provable skill that would benefit us and that would indicate their likely success in our society."
Next time you are relaxed by the dulcet tones of a bachata crooner, remember how generations of Dominicans will never be calm if the U.S. Senate confirms someone who dismissed them as unworthy of America.
Political differences are one thing, but hate speech is quite another. Sen. Sessions crossed the line with those remarks, and if the U.S. Senate has any sense of moral decency, they should disqualify him from holding the title of the nation's chief law enforcement officer.
All Latinos were disgusted by Donald Trump's comments on Mexicans, we felt he was speaking about all of us. But the election is over and now we all have a duty to furiously challenge every one of his appointments that echo his violent ignorance.
The Senate has a responsibility to help this novice president-elect appoint the best people to his cabinet and Sen. Sessions is objectively not the right choice during these scary times for minorities.
What Sen. Sessions said was not only discriminatory and soul-crushing, it is completely untrue.
Oscar de la Renta, Junot Diaz, and Julia Alvarez are just a few of the many Dominican-Americans who have made great contributions and succeeded in the United States.
Labor Secretary Tom Pérez is wrapping up his successful term as the first Dominican-American cabinet official and we just elected the first Dominican to Congress.
Christopher Columbus actually arrived in the Dominican Republic when he "discovered" America.
And let's talk about America's favorite pastime and how so many Dominican-born players have come to dominate Major League Baseball. It doesn't get any more American than that.
Yes, it's ridiculous I have to say this but Dominicans are also doctors, lawyers, teachers, and business owners who contribute to their communities ― including the bodegas owners who serve as anchors for their neighborhoods.
Sen. Sessions impugned the value of every person emigrating from the Dominican Republic and dismissed whether they have any skills to contribute to this country.
I was born in the Dominican Republic and came to the United States with my family when I was a year old. I became a U.S. citizen and no it was not part of an elaborate scheme. My mother showed me the value of a great education so I could make something of myself and give back to this country.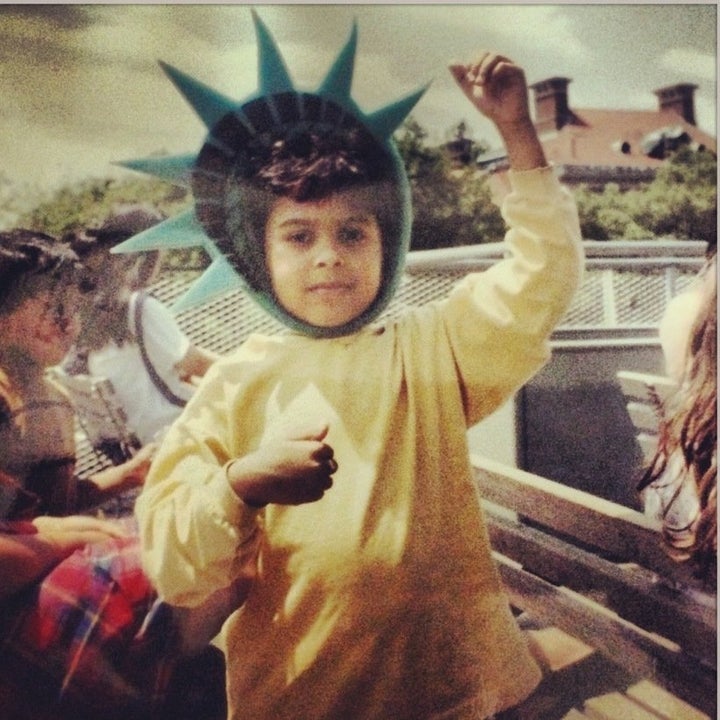 I grew up in New York City in Washington Heights and Inwood, studied at Andover and George Washington University, where I came to believe that diversity makes us stronger and better as a society.
Sen. Sessions has built a career refusing to share this belief.
While Sen. Sessions might guffaw at my career in NBC News , MSNBC, the U.S. Treasury Department under President Obama, and my work today in the California State Senate, my desire to succeed and contribute to the future of this country should not be doubted.
Now it is time for the U.S. Senate to get to work, especially Senator Chuck Schumer who represents the most Dominican-Americans in the country and will now lead the Democratic Caucus.
Senator Schumer has an obligation to his constituents ― and all Americans ― to do everything possible to block Senator Sessions from being in charge of our civil rights.
Justice must be blind and equal, yet Sen. Sessions has a history of prejudice and discrimination focused on color lines.
The only thing he is blind to is the fact that diversity, tolerance, and inclusion of people of all walks of life are core American values, enshrined in our laws, and critical to our economic prosperity.
With every choice for his cabinet Donald Trump has an opportunity to unite this country and assure all ethnic and religious minorities they will be included in our country's social fabric.
Instead, the president-elect is appointing people hell-bent on puncturing this fabric and seems more concerned about signaling to white nationalists this country only belongs to them.
If Sen. Sessions was not confirmed to serve as a federal judge by a Republican Congress in the 1980's because of his 19th century views on race, are Republicans today so emboldened by Trump's awakening of bigotry to allow him to lead the Justice Department in the 21st century?
While my former colleagues in journalism chase the latest Trump tweet, am I to believe Dominicans matter less than the many groups Sen. Sessions has disparaged before?
And are senators really so concerned about being collegial to one of their own they would rather pass on restoring a sense of collegiality among ethnic groups in this nation?
Every U.S. senator who voted in the general election with their moral conscience has to do the same with their vote to confirm the next U.S. attorney general.
This is one of your only chances to make sure the American dream for so many citizens does not become a real-life nightmare.
REAL LIFE. REAL NEWS. REAL VOICES.
Help us tell more of the stories that matter from voices that too often remain unheard.
BEFORE YOU GO
PHOTO GALLERY
31 Latinos Share Their Most Eloquent Thoughts On Donald Trump