WASHINGTON ― Less than a week on the job as U.S. attorney general, Jeff Sessions faces a potentially explosive situation: He was a top adviser to Donald Trump's presidential campaign, but he's now overseeing the agency investigating members of that campaign.
The FBI, which falls under the umbrella of Sessions' Justice Department, is leading a multi-agency probe of possible connections between Trump associates and the Russian government. Law enforcement and intelligence officials have phone records and intercepted calls that show members of Trump's campaign repeatedly communicated with senior Russian intelligence officials in the months before the election, the New York Times reported Tuesday. Sessions has ties to at least two of the people who are reportedly under investigation.
The FBI is also separately examining intercepted communications between the Russian ambassador to the U.S. and former Trump National Security Adviser Michael Flynn, who served with Sessions as a member of the Trump campaign's national security advisory council. The FBI interviewed Flynn days into the Trump presidency, according to The New York Times, and reportedly had concerns about whether he was entirely forthcoming. Lying to the FBI is a felony. If the FBI investigation into Flynn's conduct turns up wrongdoing, Sessions could be responsible for signing off on the prosecution.
Flynn, who resigned as national security adviser on Monday, denies intentionally mischaracterizing his conversations with the Russian ambassador. The incident, he said in his resignation letter, was due to the "fast pace of events."

Investigators are also reportedly looking into Trump's former campaign chairman Paul Manafort, whom Sessions has known since the 1970s and communicated with frequently during the campaign. Manafort said in an email that he has never been contacted by the FBI and that he has never had any connection to Putin or the Russian government. He gave a similar statement to The New York Times but added, "It's not like these people wear badges that say, 'I'm a Russian intelligence officer.'"
Former foreign policy adviser Carter Page and Republican operative Roger Stone are also under scrutiny, The New York Times reported.
The FBI applied for a warrant from the Foreign Intelligence Surveillance Court last year to monitor several members of the Trump team as part of its investigation, The Guardian reported in January. If the FBI wanted to request another FISA warrant to monitor those individuals, it would likely have to get approval from Sessions.
Sessions' relationship with the Trump campaign is especially relevant because Flynn's contacts with Russian envoys reportedly began before the election. Sessions was the first senator to endorse Trump. White House chief strategist Steve Bannon described Sessions as "the clearinghouse for policy and philosophy" in the Trump administration, and the "fiercest, most dedicated, and most loyal promoter in Congress of Trump's agenda" during the election. Sessions regularly appeared with Trump on the campaign trail, and the Alabama senator formally nominated Trump at the Republican National Convention in Cleveland in July. One of Sessions' former aides became a senior adviser in the Trump White House.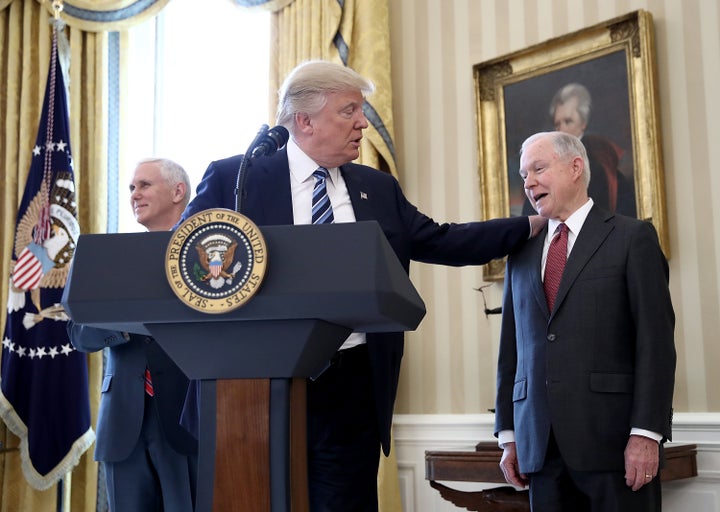 Flynn resigned from his post only after a series of leaks revealed that he had mischaracterized the contents of his conversations with the Russian ambassador. After initially claiming that the discussion centered on setting up a phone call between Trump and Russian President Vladimir Putin, Flynn later admitted he discussed sanctions imposed by former President Barack Obama's administration against Moscow after evidence of election-related hacking.
Trump was notified less than a week after his inauguration that Flynn hadn't told Vice President Mike Pence the truth about his contacts with the ambassador, White House officials told The Associated Press on Tuesday night. But Trump waited two weeks to ask for Flynn's resignation. Flynn did not respond to a request for comment sent to an email listed as his in public records.
It's still not clear who on the Trump campaign ― if anyone ― knew that Flynn was discussing U.S. sanction policy with the Russian ambassador, potentially sending mixed signals to Moscow while Obama was still president. It's also not clear what other members of the Trump campaign discussed with contacts in Russia before the election.
The U.S. intelligence community believes that Russian government-backed hackers obtained access to email accounts of top Democrats and leaked incriminating information in order to hurt former Secretary of State Hillary Clinton's campaign and help Trump's. Investigators have not found evidence that the Trump campaign colluded with Moscow to interfere with the election, according to The New York Times.
Asked during his confirmation hearing if he backed the intelligence community's assessment that Moscow interfered with the election on behalf of Trump, Sessions was evasive. "I just know what the media says about it," he said last month.
The Justice Department traditionally prides itself on its independence from the White House. It's not uncommon for an attorney general to send an agency-wide memo making clear that it won't allow the White House to interfere with investigations, said Matthew Miller, who worked as a Justice Department spokesman during the Obama administration.
There's no law that says the attorney general must recuse him or herself from dealing with a case in the absence of a criminal investigation or prosecution. Rather, it's up to Sessions to decide whether he can handle the issue fairly. As of now, one AG ethics expert said, Sessions doesn't necessarily need to recuse himself. But Democratic lawmakers are concerned.
The Huffington Post sent several questions to a Justice Department spokesman about Sessions' recusal plans. Had he consulted with Justice Department ethics officials about whether recusal would be appropriate? Would he recuse himself from any investigation into members of the Trump team? What about specific individuals Sessions had worked closely with? A department spokesman and a Sessions spokeswoman declined to comment.
By not placing someone else in charge of the investigation, Sessions risks, at the very least, creating the appearance of impropriety. The Justice Department has previously made recusals public to reassure the public of the independence of an investigation and maintain the department's image. (In one recent instance, the acting head of the Civil Rights Division recused himself from a voting case because he had offered legal advice to the state in question when he was in private practice.)
Democrats, who are worried that the Trump administration will stymie ongoing investigations into the president's ties to Russia, asked Sessions during his confirmation hearing if he would recuse himself from cases related to Trump and his advisers.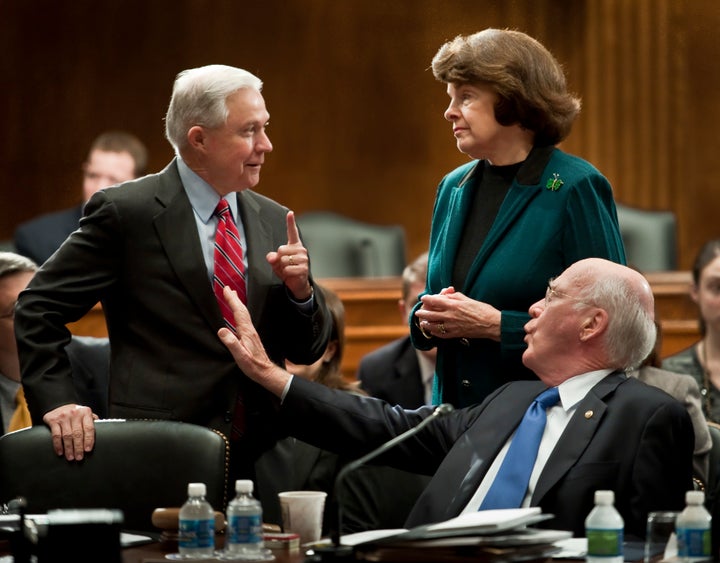 Sen. Dianne Feinstein (D-Calif.) specifically asked Sessions whether he planned to recuse himself from any FBI or Justice Department investigation into whether Flynn's communications with the Russian ambassador were permissible under law.
Sessions said he didn't think he needed to. "I am not aware of a basis to recuse myself from such matters," he wrote in response to Feinstein's question. He added that if a "specific matter arose where I believed my impartiality might reasonably be questioned, I would consult with Department ethics officials regarding the most appropriate way to proceed."
He also told Sen. Patrick Leahy (D-Vt.) that "if merely being a supporter of the President's during the campaign warranted recusal from involvement in any matter involving him, then most typical presidential appointees would be unable to conduct their duties."
There is a regulation that bans DOJ employees from participating in a criminal investigation or prosecution if the person has a personal or political relationship with anyone "substantially involved" in the case. But the Justice Department has not announced any criminal proceedings.
"There is a presumption against recusal, and for a good reason," said James Tierney, the former attorney general of Maine and an expert on AG ethics. "These people are there to make the tough decisions. That's why you want them there," he said. Usually, attorneys generals need to recuse themselves only if they believe they can't look at a matter fairly because they have personal feelings about the issue or people involved, "and these situations are very rare."
Tierney told HuffPost that, as of now, he doesn't believe Sessions needs to recuse himself. He also pointed out that it's more difficult for Sessions to recuse himself because the Senate has not confirmed a deputy attorney general who could handle the matter in his stead. As it stands, Tierney said, "I would assume he would not recuse."
But Miller, the former Justice Department spokesman under the Obama administration, said that if Sessions doesn't recuse himself, he risks prompting resignations at the Justice Department.
Miller would like to see Sessions appoint a special prosecutor for a criminal investigation and for Congress to create an independent fact-finding panel modeled after the 9/11 Commission. The benefit of the 9/11 Commission-style panel, he said, is that it could reveal wrongdoing that wouldn't amount to criminal charges.
"Whether the [Trump] campaign behaved appropriately, whether they coordinated with the Russian government ― there are things they could've done that might not be criminal violations that still would be fundamentally contrary to our democracy," Miller said. "The American public has the right to know that."
Before You Go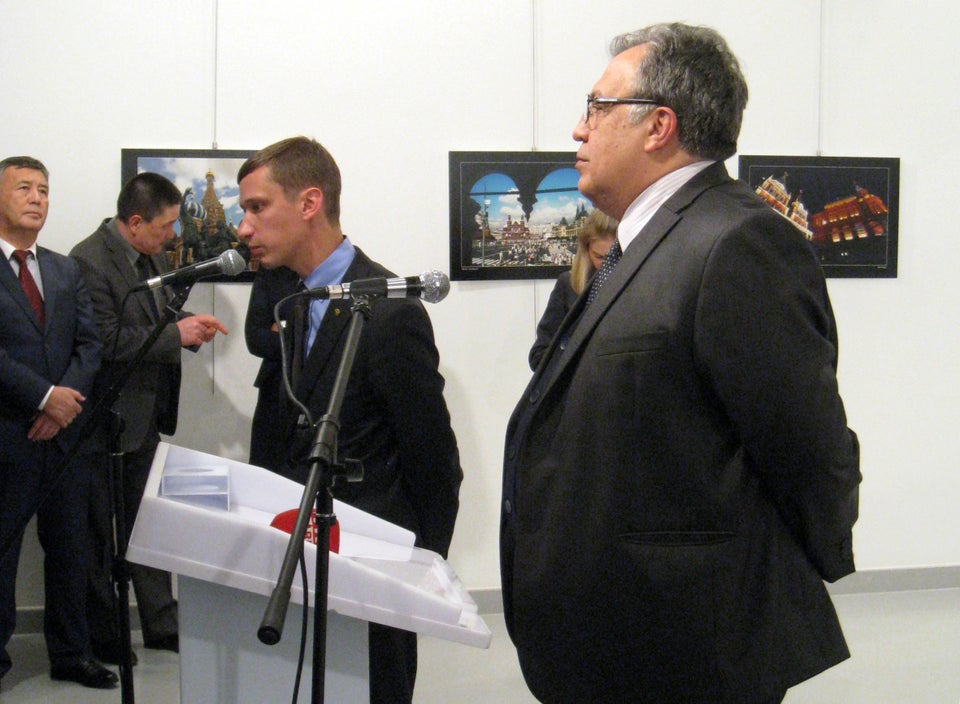 Russian Ambassador To Turkey Killed In Ankara
Popular in the Community