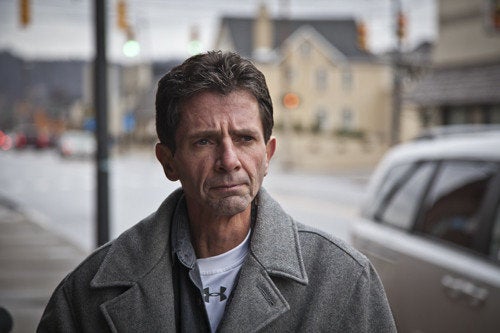 Joe Price, 53, a former steelworker from Weirton, W.V., is one of the main characters in Set for Life, an award-winning documentary that follows three Baby Boomers who struggle to recover after losing their jobs in the Great Recession. When the film was completed in 2012, Price had been able to return to work in the green energy industry -- a successful outcome for him after a lengthy and painful job search. But his employment saga did not end then.
In 1986 when Joe Price signed on at the Weirton Steel mill in West Virginia, he expected to make a good living in the years to come. He felt proud when he became a steelworker, because he was following in the footsteps of his father and grandfather. They had enjoyed steady employment in the mill and earned good wages that allowed them to provide for their families, buy homes and cars, and take a vacation now and then.
But Price's employment experience has been vastly different than his father's and grandfather's. His working years have coincided with the decline of U.S. steelmaking, and he was laid off seven times over his quarter century career in the mill.
During his many bouts of joblessness, Price tried to improve his skills and employability.
He earned an associate's degree in fiber optics. He and his wife Jeanie learned to adapt to their uncertain income and reduced circumstances. They cut back on their living expenses, and Price did odd jobs to raise some extra cash. Although Price never found or received sophisticated job counseling, he figured out his own job search strategies. He joined the board of his local housing authority, both to give back to his hometown community and to boost his chances of meeting someone who might know about job openings. He searched and applied for work opportunities online, even though, like many West Virginians, he only had a dialup Internet connection.
A member of the United Steelworkers Union, Price never lost health insurance coverage for himself or his wife during his many layoffs. They relied on this benefit because Jeanie was diagnosed was diagnosed with breast cancer in her forties. After she recovered, Price discovered that he had throat cancer, and he was also treated successfully. Without health insurance, the Prices believe they would have been forced to sell their home to pay medical bills. Price's doctors warned him that he would never be able to work again, but he was determined to prove them wrong.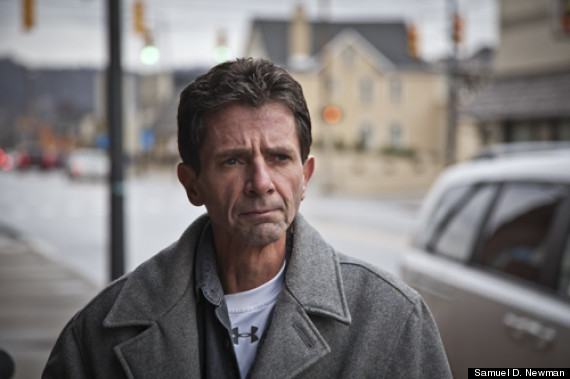 In 2010, however, Price was 50 years old and he had been laid off for almost two years, a longer period than he had ever been out of work previously. The economy struggled to emerge from the Great Recession. Jobs remained scarce. The mill, which had hummed with over 16,000 workers in its earlier heyday, now employed fewer than 1,000. Price feared that he would never be able to return to his job as a steelworker. He and Jeanie looked for new ways to make ends meet. Jeanie sold not only the gold jewelry that Price had given her at Christmas every year, but also her wedding ring. Price renegotiated the terms of his mortgage with his local bank and successfully lowered the monthly payments. Nevertheless, the couple's financial situation continued to deteriorate.
By early 2011, Price had submitted hundreds of applications without any response. He had almost given up hope, when he received his first callback, although it was from an employment agency, not an employer. He passed this first re-employment hurdle and was invited to interview at the hiring company, which turned out to be Flabeg Solar U.S. Corp., a solar mirror manufacturer located west of Pittsburgh in Clinton, Penn.
Flabeg, the subsidiary of a German company, had opened its Pennsylvania facility in 2009 with the help of almost $20 million in state and federal tax breaks and grants, awarded to promote green energy production and job creation.
Price, to his relief and astonishment after his prolonged stretch of unemployment, received an offer from Flabeg and started working at the 228,000-square-foot modern plant that used robotic production technology in March 2011.
Over the past two years at his non-union job, Price received training, a promotion and raises from his new employer. His hourly wage began to approach what he had earned in the steel mill, and he was pleased with the benefits, especially health insurance, that Flabeg offered its workers. Price and his wife began to rebuild their savings and cautiously dream again about their future retirement.
Their slowly growing optimism was dashed on Wednesday, March 28 when Torsten Koehler, president of Flabeg Solar, told plant employees that Thursday, March 29 would be their last day. About 70 workers in addition to Price lost their jobs, but employment in the plant had already declined from a peak of about 200.
"My company is going belly-up," Price, now 53, choked out in a voicemail message left for this journalist. "How can I tell Jeanie that I've been laid off again?"
Flabeg Solar filed for bankruptcy on Tuesday, April 2. On Thursday, April 4, Price waited anxiously for his mail delivery because the company still owed him one last week's pay.
The abrupt and unexpected news of his employer's collapse left Price facing an even more daunting future than he and his wife confronted in 2010. This time, when Price's job ended, the couple also lost their health insurance. Price has filed for unemployment benefits while he tries to figure out how to survive in the years ahead until he is eligible to claim Social Security. He anticipates that he will be able to afford the extension of their health coverage under the Cobra payment option for some months, but not indefinitely.
"This cycle of repeated job loss among the long-term unemployed is unfortunately quite common," Carl Van Horn, director of the Heldrich workforce center at Rutgers University and author of Working Scared (Or Not at All): The Lost Decade, Great Recession and Restoring the Shattered American Dream, wrote in an email about Price's plight.
"What do I do now? What do I do now?" Joe asked on the phone.
Popular in the Community