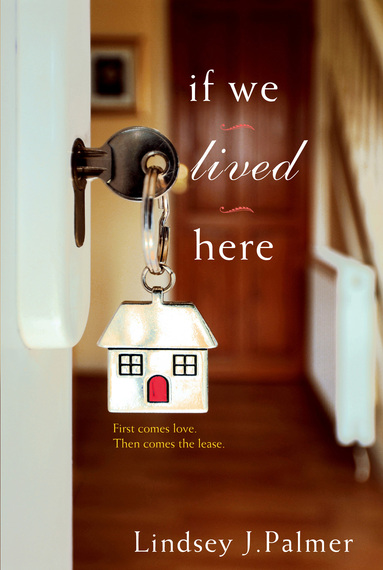 Novelist Lindsey Palmer's second novel, IF WE LIVED HERE, cleverly explores the highs and lows (mostly lows) of apartment hunting in New York City. It is also a journey into the complexity of romantic relationships, the changing dynamics of friendship in your 30s, and ultimately the quest for a home. One of the central characters in IF WE LIVED HERE is the city of New York, so Lindsey answered the following questions about this most pivotal of characters.
What role does NY play in your book? Does it feel like a backdrop or a major character?
I feel like New York is a major character in this novel, as setting often is--our surroundings always have an enormous impact on us. In this case, Emma and Nick are looking to find their first home together, and although a couple can apartment-hunt in any city or town, the fact that this takes place in New York raises the stakes: New York is so expensive and competitive, so the hunt becomes that much more intense.
I also began writing this book right after Hurricane Sandy, which was such a destructive hit to the city, but also in some ways really brought New Yorkers together, as tough times often can. I wanted Hurricane Sandy to play a prominent role in the book--without getting into spoilers, I'll say it figures into the climax--and in that way, it's also a very New York story.
Another way in which New York is a real character in the novel is in the literal landscape that the story covers: Framing the plot around an apartment hunt allowed me to explore different pockets of the city, as the protagonists visit a range of neighborhoods in hopes of finding a place to live. This was a fun way to showcase the city's range as a setting.
Do you feel like your novel is distinctly a New York novel, or could it have worked elsewhere?
I think certain elements of the book could have worked elsewhere. A couple moving into a new stage of their relationship is certainly not a distinctly New York phenomenon. The book also concerns itself with adult female friendship, and the ways in which those friendships shift and evolve as friends' lives change and diverge. And throughout the book, the protagonists are grappling with what it means to be happy and successful and to settle into the version of adulthood that's right for them. People everywhere, not just in New York, are grappling with these issues--that's just life.
That said, I do think some of these concerns--particularly about how to build a personal definition of success and happiness, one that isn't necessarily the same as your friends' or coworkers' definitions--are especially prominent for a certain kind of New Yorker, i.e. my novel's protagonist. Emma is well educated and ambitious and, having just turned 30, is struggling with how to balance her career with her relationship and her friendships, and to figure out what type of grown-up she wants to be. I think it can be easy in New York, where life is so competitive and fast-paced, to fall into a mindset that equates success with career advancement, and to feel pressure to lean in more and work ever longer, harder hours. At some point, you have to ask yourself, is this what I really want? Is this what success means to me? It could be, but not necessarily. Emma is asking herself these questions throughout the novel.
What is it about New York that's such an intriguing setting for a story? How have elements of our city enhanced or contributed to your book?
I've spent almost a decade living in New York, so I suppose that's one reason it's so intriguing to me: It's been the backdrop to my whole adult life. In addition to that, and to the elements I mentioned above, I'm interested in how many people are packed into this place that's relatively small geographically. 8.4 million of us are pounding the same pavement, people from every conceivable background and situation and from all across the socioeconomic spectrum. That's such interesting texture for a story. I explore some of this range and diversity in Emma and Nick's careers: While Nick teaches fifth-grade at a public school in a poverty-stricken part of the city, Emma works as a college prep tutor for Manhattan's wealthiest families. One of Emma's struggles is wondering about the ways in which her students need her when she knows there is such greater need all around her in New York (although as she discovers, her students do really need her, but not in the ways she originally thinks). Situating Emma and Nick's careers in such different socioeconomic strata of New York was a way for me to broaden the scope of the book.
Why are you interested in an urban, as opposed to a suburban or rural, setting? What can be gained from a city setting?
The city has the subway and the sidewalks. So instead of getting into our own individual, isolated cars to get around, we walk and take public transportation everywhere. We're all bumping up against each other all the time, which is great setup for story. Space is such a commodity here, too. One big issue Nick and Emma contend with is how much space they need, both literally and figuratively, in their relationship. One scene finds Emma in her brother's sprawling suburban house and she has an aha moment, realizing that the stakes for a relationship are so much higher in the city, where sometimes you can't even close a door to another room to escape your significant other. Most of our apartments are teeny. That makes for interesting dramatic tension.
What are your favorite New York novels? Have you been inspired by any of them in your own work?
One of my favorites is The House of Mirth, by Edith Wharton. I love this book so much that I incorporated it into my own novel: Emma is obsessed with Lily Bart, often imagining herself as the infamous protagonist of The House of Mirth; like Emma, Lily Bart is an ambitious New Yorker around age 30 who's trying to figure out how to live within society's rules without suppressing her own beliefs and wants. I find it fascinating that although so much has changed in the century since Edith Wharton wrote about Manhattan society, so much has also stayed the same; I tried to bring to life this complexity in Emma's interest in Lily.
Other favorites capture lots of different corners and eras of New York: Disturbances in the Field, by Lynn Sharon Schwartz; A Tree Grows in Brooklyn, by Betty Smith; Let the Great World Spin, by Colum McCann; Lush Life, by Richard Price; and The Bonfire of the Vanities, by Tom Wolfe.
What would you say to the criticism that pops up every once in a while claiming there are too many "New York" novels?
I don't agree. I probably read a couple dozen New York novels a year, and I never find myself thinking, Enough of New York! The potential of this city is endless. That said, I do sometimes wish there were more novels about other cities: An example is when I read Susanna Daniels' books, Stiltsville and Sea Creatures, both of which are stunning portraits of Miami, and I found myself thinking, why aren't there more great novels set in Miami?
What are you working on now?
I'm in the very early stages of playing around with a new setting: the American high school. But because I work in a high school--I teach 12th grade English and Creative Writing--mostly I'm spending my time grading papers.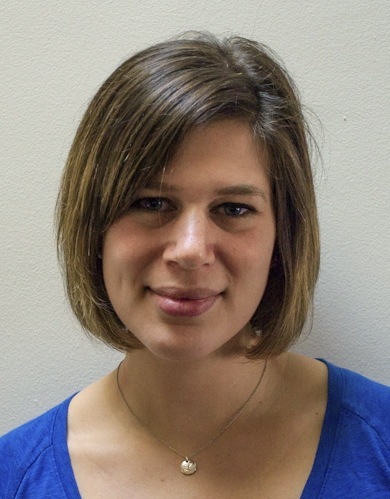 For more information on Lindsey Palmer and to find out about her debut novel, Pretty In Ink, visit her website.
Calling all HuffPost superfans!
Sign up for membership to become a founding member and help shape HuffPost's next chapter