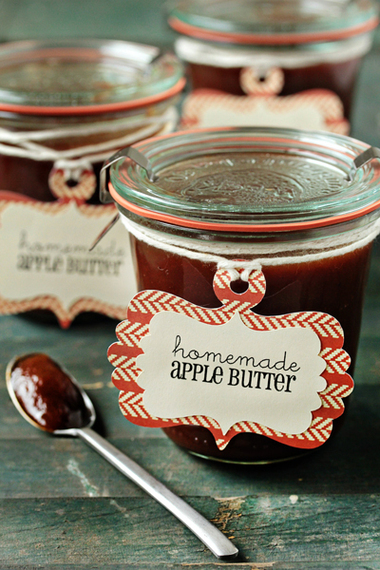 I am a lover of all things fall - from the leaves and pumpkins to cozy sweaters and Ugg boots, I adore it all - especially apple season.
A neighboring city hosts an Apple Butter Festival every October. It's full of holiday crafts, historical reenactments, and of course amazing food. Although I love meandering through the aisles of vendors, I really go for two very important reasons: caramel slathered apples and homemade apple butter.
Unfortunately, I've missed this festival two years in a row - last year because I was in San Francisco and this year because I simply forgot about it. I sulked for a hot minute, but decided that I'd get my yearly apple butter fix by making my own.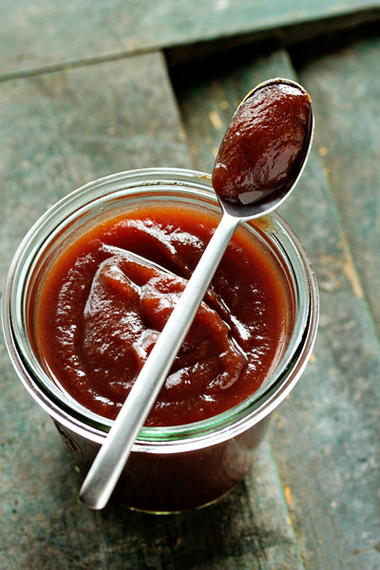 At first I was little bit intimidated by the whole homemade fruit butter thing, but really it could not have been easier thanks to my apple peeler and slow cooker. The peeler allowed me to peel, core, and slice 6 ½ pounds of apples in a matter of minutes. I tossed everything into the slow cooker, set the timer for 10 hours and went about my day.
The result was a delicious, velvety smooth apple butter that definitely rivals any of the jars that I've purchased at the Apple Butter Festival and the best part is - I made it myself!