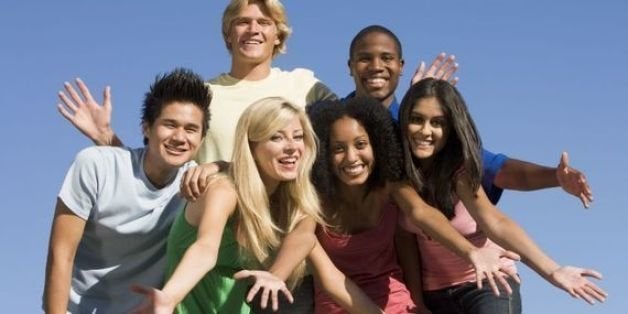 For 35 years I've set my top 10 annual goals, and the results have been extraordinary.
Not because I achieved every single one and not because I always kept my eye on them -- not by a long shot. The key is making these proven moves that lead to results, year after year.
Move 6: Set my top 10 goals
Writing down your goals gives you a clear path so when you became crazy busy and forget about what matters most, you can get back on track. Without a plan we're lost, as Lewis Carroll said,
Any road will get you there, if you don't know where you're going.
Sure you're responsible, and you do the things that have to be done -- but somehow that stuff always gets done. However, having 10 annual goals ensures that you also attend to your aspirations while at the same time growing as a human being. A process Henry David Thoreau describes well:
What you get by achieving your goals is not as important as
what you become by achieving your goals.
For each role you play in your life, set at least one goal. For example, ask yourself What result do I want to achieve for this to be my best year yet as a parent? Again, trust your inner wisdom and write down whatever occurs to you. Once you've completed this exercise for each role, choose the top 10 goals, which when achieved, would make this your best year yet.
Finally review your list to make sure each goal is specific, measurable, and starts with a verb so you'll have no doubt about the result you want. As Ian Prosser, one of the first workshop leaders, always said to participants, If you're not willing to make your goal specific and measurable, most likely you won't be responsible for achieving it either.
Weak goal: Spend more time with my chlldren.
Strong goal: Read to my kids every night and spend a day with each one at least once a month.
Now you have all four parts of your one-page plan:
Top Ten Goals (this article)
It's as simple as creating a new document that includes all parts of your plan and keeping it visible, so you set monthly goals and check progress through the year -- and you're on your way! (If you haven't yet completed all parts of your plan, click on the missing part/s to read instructions for doing so.)
We have a love/hate relationship with being accountable, having to report to someone else about whether we did what we said we'd do. But it works!
Making promises to myself is far less effective
than making them to someone else.
I have a friend and coach, and each month we meet to score our monthly plans and measure progress on our guidelines, new paradigm, and major focus.
Last year I tackled my two biggest, ugliest, and most tenacious challenges -- seemingly impossible ambitions. I'm happy to say both have been achieved, and I feel lighter and more alive than I have for a long time. Without her presence and the loving partnership of those involved, I would not have conquered my fear and achieved these results.
Be willing to be uncomfortable. Ask your brother, sister, friend, colleague or boss to be this person for you. Or invest in yourself and hire a coach to keep you moving forward in a big way in 2015.
Although this system for making an annual plan has been around for decades, transformed the lives and delivered the results for over a million people, it's not rocket science. Its magic comes from its questions, which guide people to tap into their own hearts to find their lessons, limitations, focus, and top goals. So, you can be an instant coach!
Start by sharing your enthusiasm for your plan, what it means to you, and how good it feels to know where you're going this year and how to get there. Invite someone to make their own plan, schedule about three hours with them, and support them to answer the 10 Best Year Yet questions:
What did I accomplish?
What were my biggest disappointments?
What have I learned?
How do I limit myself and how can I stop?
What are my personal values?
What roles do I play in my life?
Which role is my major focus?
What are my goals for each role?
What are my top 10 goals?
How am I going to make sure I achieve them?
In the process of making a difference, you will have achieved a major act of kindness. And you might find the person to whom you can be accountable and they to you. A true win-win!
Everyone should know the feeling of overcoming fear and mastering something.
People who aren't taught that become soggy.

-- Katherine Hepburn
Please be in touch with questions about how to make your plan, make these moves or share insights about what you've learned. Either scroll to the bottom to the Comments section or contact me directly at jinny@bestyearyet.com.

* Review of 8 Moves to Make 2015 Your Best Year Yet:
Set my top 10 goals. (this article)
Be accountable. (this article)
Pay it forward. (this article)
P.S. To make your plan, you can also choose one of these options:
Popular in the Community