This stunning collection of photos belongs to Steph Grant, a photographer who dedicated much of 2014 to documenting the weddings of LGBT couples.
Throughout the past year, Grant traveled all over the country in order to photograph the big day of a number of queer couples. The photos are absolutely beautiful and The Huffington Post chatted with Grant last week about her experiences.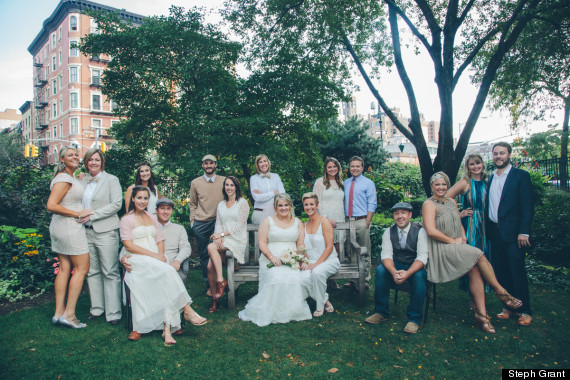 The Huffington Post: What have your experiences been like as a photographer for LGBT weddings? Steph Grant: My experiences have been mind blowing, to say the least! When I set out on this journey to photograph LGBT weddings exclusively in 2014 I had no idea how much of an adventure it would be. As much as I absolutely love my straight weddings and corporate clients I was excited to take this on. With all of my weddings being out-of-state my constant craving to travel and wander around has been met countless times. In 2014 alone photography has taken me to NYC, Philly, CA, Aruba, Canada, Nicaragua, Connecticut, Arizona and Hawaii, to name a few locations. More importantly, it's an incredible feeling to be able to relate to my clients on so many levels -- not just as a wedding photographer but also something deeper. Being able to have conversations about our coming out stories, our families and experiences in life, I feel, makes it that much more meaningful. That is what my career is all about: connection, telling stories with my images and promoting love… one happy couple at a time.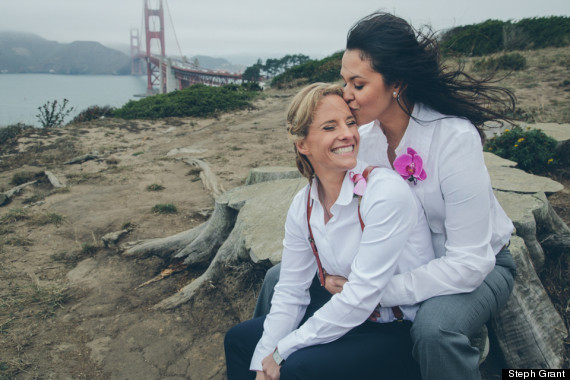 What is the whole experience of wedding photography about for you? As an LGBT wedding photographer my goal is to have the world look at my images of happy and in love couples and absolutely forget any previous stereotypes of the LGBT community they might have living in their hearts and minds. There is just no need for negativity like that. In 2015, I know I will continue to meet clients who appreciate not only the importance of art but also the importance of feeling comfortable with your wedding photographer. It is so rewarding to have strangers say that as they were looking through my wedding stories they felt like they were actually attending the wedding. Like they had a front row seat and could feel the couple's love for each other.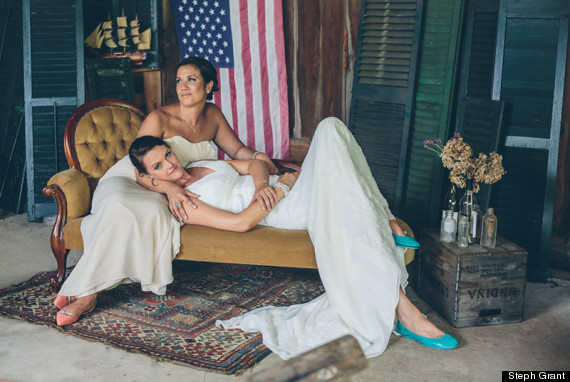 What do you want the world to understand through your work as an LGBT wedding photographer? A few things, actually:
1. Don't hide who you are to make others feel comfortable. I spent a majority of my life doing just that and I feel like I wasted some crucial years worrying about what others thought of me -- it paralyzed me from reaching my full potential. There is only one you. Once you embrace that and find something you are passionate about the possibilities are endless. You can change the world and make a difference.
2. Have real conversations with your kids, friends, family etc. about loving other human beings and treating them as equals. It's never a nice feeling to be "tolerated" or hear "i love you, but…"
3. You should never take being able to get married for granted. There's something to say about finding "the one," wanting to spend the rest of your life with them and not being able to get married to them. It really is a tragedy but I am so proud of the progress we have made in the US this past year. Things are looking up!
See a selection of photos by Steph Grant in the slideshow below. For more information or to contact Grant, head here.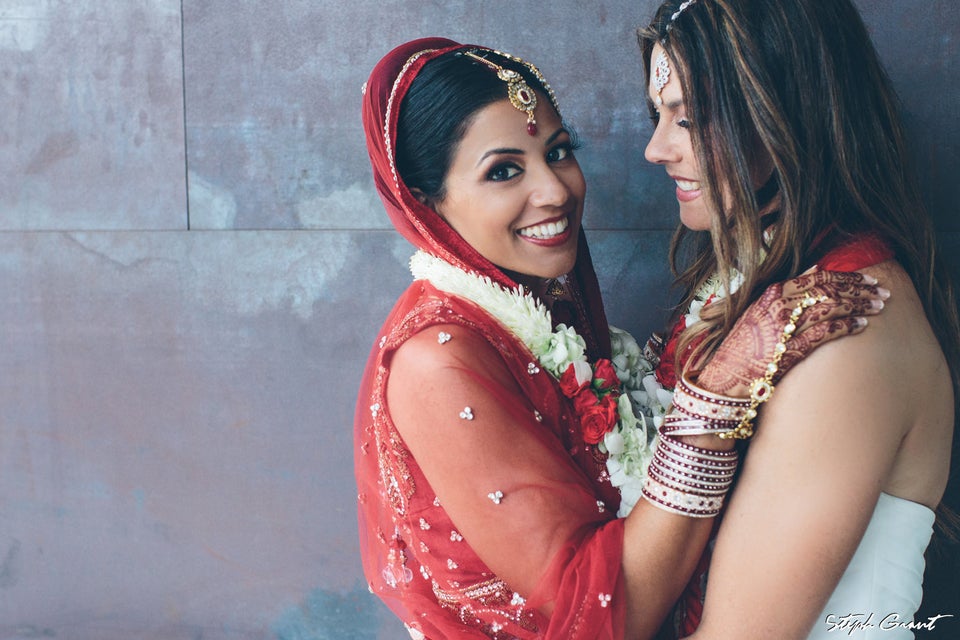 LGBT Weddings
Popular in the Community